Louisiana Pastor Shames Congregants by Name for Staying Home Amid Pandemic
A Louisiana pastor, Tim Deason, singled out absent congregation members by name during a church service held on Sunday, seeking higher attendance despite a recent uptick in cases of the new coronavirus reported statewide.
Addressing congregants at Sugartown United Pentecostal Church, Deason said he does not "want folks to stay home" as long as the building's doors are open. His comments were recorded on video in a live stream of the service shared to the church's Facebook page.
"When we have service and the doors are open, we need to be in church," Deason said. "We have Sunday school at 9:45. You don't choose whether you come to Sunday school on Sunday morning. If the doors are open, you need to be in Sunday school."
His remarks, which argued that congregation members "need" church, were met with affirmative murmuring from those who attended the service. Deason did not seem to encourage virtual attendance via the church's live stream, telling those watching on Facebook: "I'll see you next Sunday."
Newsweek reached out to the Sugartown United Pentecostal Church for comments but did not receive a reply in time for publication.
Deason's comments urging in-person attendance at church services came just three days after Louisiana Governor John Bel Edwards announced the state would not progress to Phase 3 of its economic reopening plan for another month, as health officials report new COVID-19 infections and related hospitalizations in increasing numbers.
"We have watched with concern as cases continue to rise in Louisiana, which is why we are pausing the state in Phase Two for now. Data from the last three days makes it crystal clear that Louisiana is not ready to move to Phase Three just yet," Edwards said in a statement released last Thursday.
As officials monitor ongoing virus data over the next two weeks, Edwards directed Louisiana residents to continue engaging in social distancing to curb the virus' further spread.
"None of us wants to go back to a time of greater restrictions, which is why it is incredibly important that all Louisianans take the necessary mitigation measures to slow the spread of COVID-19 in the state, including wearing cloth masks or face coverings when they are in public, staying home if you are sick or experiencing symptoms, keeping six feet of social distance and washing their hands frequently," the governor's statement continued.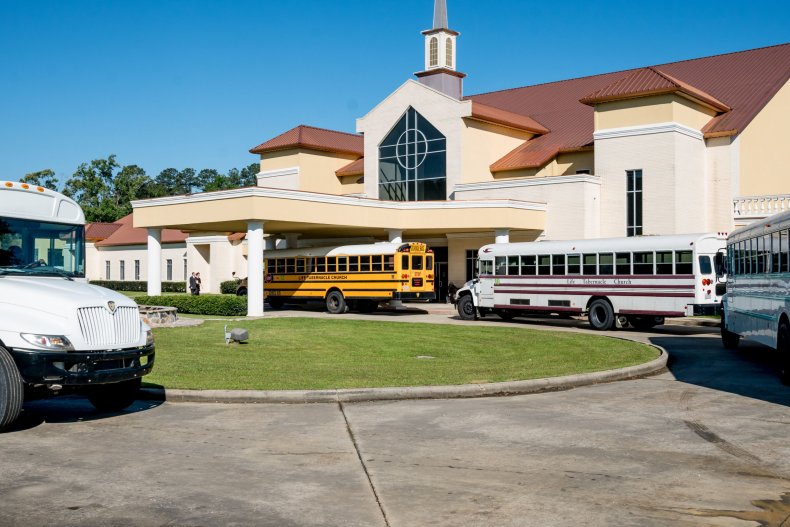 Alongside a broad range of businesses and public gathering venues, places of worship were permitted to resume indoor, in-person services at 25 percent of their maximum capacities on May 15 in Louisiana, under Phase 1 of the state's reopening plan. At least one church in Baton Rouge held in-person services in defiance of the state's stay-at-home order, enacted in March when the outbreak began.
More than 57,000 people have tested positive for the novel coronavirus throughout Louisiana since March, according to Johns Hopkins University's tracker. Of those who contracted the illness, close to 3,200 have died and roughly 39,800 have recovered. Louisiana has diagnosed about 17,000 new cases since the start of June, according to the state's Department of Health.