Louisiana Police Apologize After 'Yearbook' Photo Shows Officers In Blackface During Undercover Operation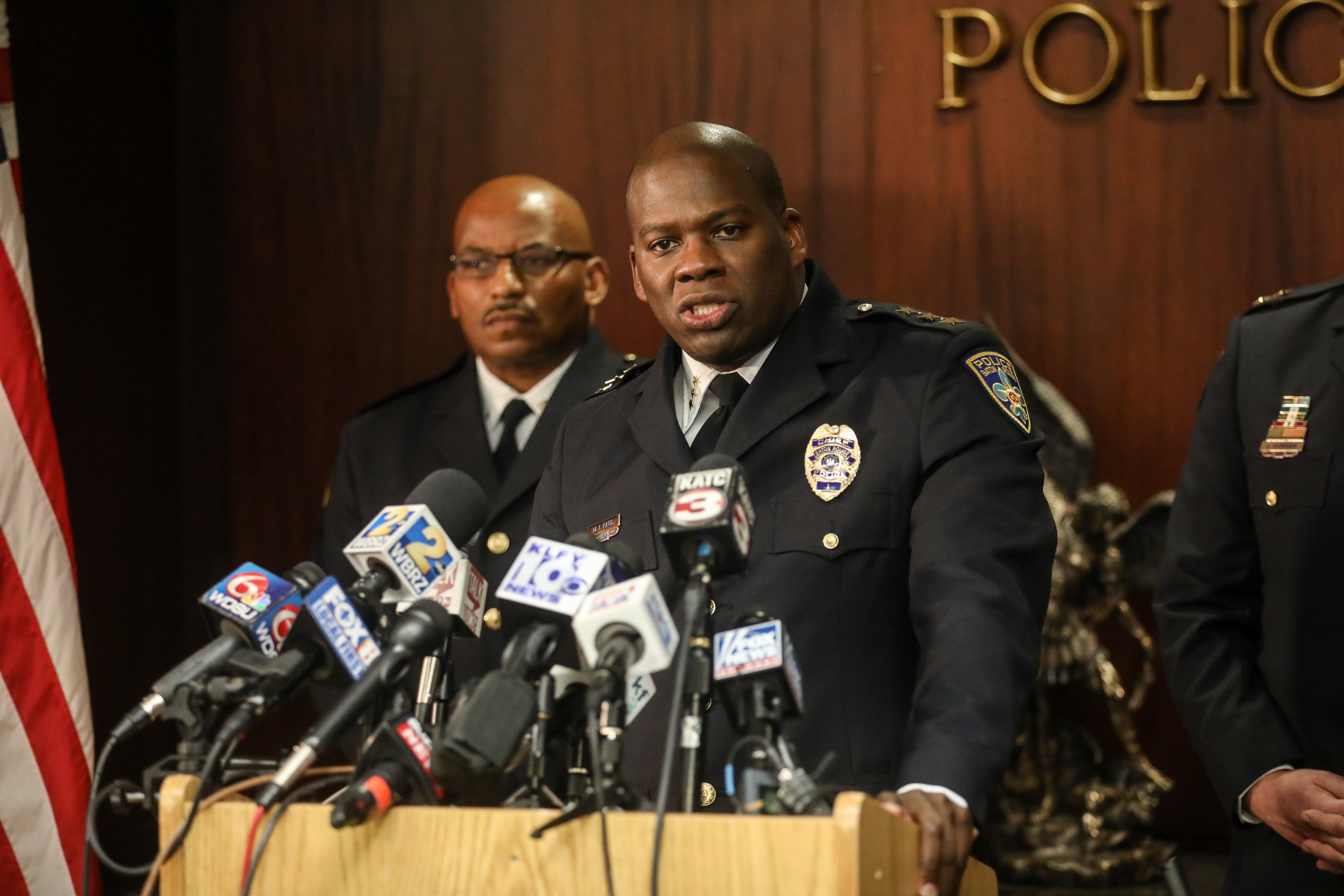 The Baton Rouge Police Department in Louisiana has issued an apology after "yearbook" photos showing two police officers who blackened their faces to impersonate black drug dealers as part of a sting operation in 1993 emerged, sparking outrage.
Pictured in a police department yearbook, the two officers can be seen posing with darkened faces and wearing sunglasses in an image published with the caption: "Soul brothers."
Twenty-six years later, on Monday, Baton Rouge Police Chief Murphy Paul Jr. apologized for the photos, condemning any "blackface photographs" as "inappropriate and offensive" in a statement published online.
"They were inappropriate then and are inappropriate today," the police chief said. "The Baton Rouge Police Department would like to apologize to our citizens and to anyone who may have been offended by the photographs."
Paul also asserted that today, the police department "would not allow our officers to wear blackface in an official capacity under any circumstances. We have policies in place to prevent our officers from engaging in this type of behavior both on and off-duty."
According to The New York Times, the police department decided to use blackface in February 1993 to carry out a sting operation that saw two white officers pretend to deal crack cocaine in a predominantly black Baton Rouge neighborhood with high rates of "street-level" drug crime.
Despite the Baton Rouge Police Department's apology, one of the officers involved in the incident, Frankie Caruso, has remained defiant, maintaining that he and his partner "did nothing wrong."
Speaking to The New York Times, Caruso, who retired in 2015 after more than 33 years with the police department, said: "We did a good operation. We made a lot of arrests in a neighborhood that was needing attention. That's all there is to it."
According to the Times, one of the officers involved in the incident is still working within the department. Their identity has yet to be revealed and it is unclear whether the police department plans to take any further action on the incident.
Caruso told the newspaper that while he has a better understanding of racism today, at the time that the photo was taken, in 1993, he was not aware of the term or history of blackface.
Now that he is aware, the retired officer said he "probably would not" use blackface in a drug operation today. However, he said that was "because of the way everything in the world today is with race, and everybody talking about race relations and blackface and all these things they're talking about right now."
"In today's times, people are trying to look at anything that they can to make a race issue out of something," he said.
In recent weeks, a number of politicians have been embroiled in scandals over the decision to wear blackface at some point in their lives, including two Democrat Virginia officials, Governor Ralph Northan and Attorney General Mark Herring. Republican Florida State Representative Anthony Sabatini also faced calls to resign after an old high school photo of him in blackface resurfaced.
According to the Smithsonian's National Museum of African American History and Culture, minstrelsy was "invented" by poor and working-class whites who felt "squeezed politically, economically and socially from the top, but also from the bottom" as a way to express the oppression they felt as members of the majority who felt "outside the white norm."
Regardless of its origins, however, the Smithsonian makes clear that minstrelsy and "any comedic performances of 'blackness' by whites in exaggerated costumes and make-up cannot be separated fully from the racial derision and stereotyping at its core."
"By distorting the features and culture of African Americans—including their looks, language, dance, deportment and character—white Americans were able to codify whiteness across class and geopolitical lines as its antithesis," the Smithsonian museum states on its website.
"The influence of minstrelsy and racial stereotyping on American society cannot be overstated," it says.