The Walker Police Department of Louisiana has asked the owner of a backpack found with illegal drugs in it to reclaim their property from police headquarters.
The backpack is a Nike backpack. It is predominantly made of black material with white zippers and the brand's "swoosh" logo in white on the outside of its main pocket. The officers found the backpack while clearing away debris on a road near the city's northeastern zone, WAFB reported.
Inside the backpack, officers found 50 grams of cocaine powder, 120 tablets of the highly addictive painkiller oxycodone, a digital scale and numerous small plastic bags. A scale and bags are often used to weigh smaller portions of drugs and then package them for individual sale.
"Considering the quantity of controlled substances found in the Nike bag, along with the weighing device and packaging materials, it is reasonable to believe that the bag and contents likely belong to a business person such as a 'street pharmacist' who is probably anxious to recover these items of his or her inventory," said Walker Police Chief David Addison.
"Reuniting property owners with their lost, missing or stolen property is just one of the services that we provide," Addison continued. "And we are especially interested in finding the owner of this found property."
The department has also asked anyone with information about the backpack's owner to contact them.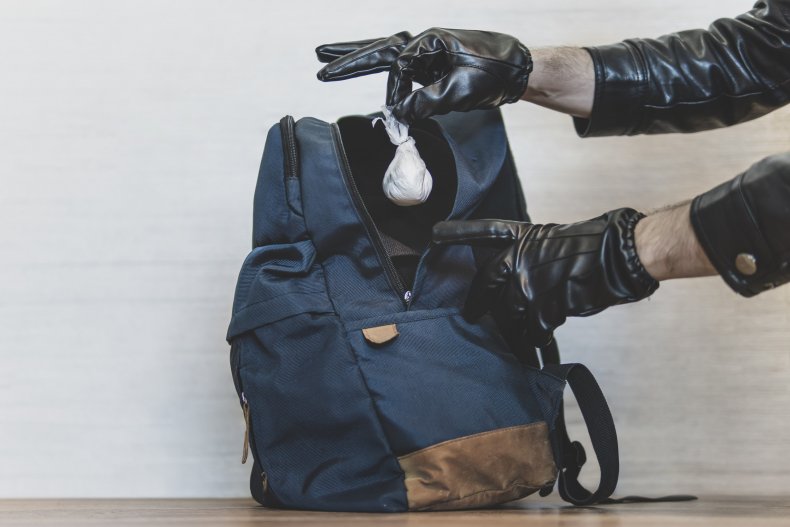 It's unlikely that the police want to return the property to its owner. It's more likely that police want to arrest the backpack's owner. After the arrest, the backpack would be entered into police evidence.
Legal authorities could then question the arrestee to try and determine whether they received the drugs from a well-connected dealer or part of a larger organized crime group.
Louisiana state law punishes people who possess under 28 grams of cocaine with up to five years in prison and a fine of up to $5,000. Both the prison sentence and fine can increase with higher quantities of the drug. If prosecutors can prove a person intended to sell the drug, a convicted seller can receive up to 30 years in prison and a fine of up to $50,000.
People who possess oxycodone with intent to distribute can face prison sentences between two and 30 years. The first two years of the prison sentence come without any possibility of parole, probation or any suspension of the sentence, according to Louisiana state law. Additionally, convicted oxycodone dealers can face a fine of up to $50,000.
Newsweek contacted the Walker Police Department for comment.