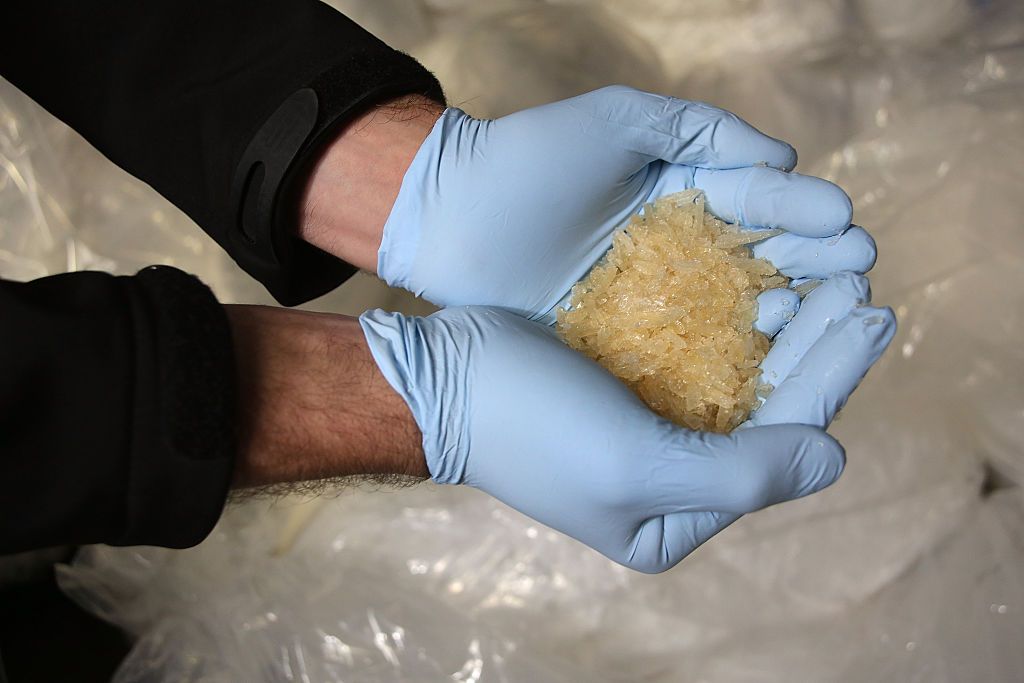 The Harahan Police Department has made an offer that they're hoping some will utilize.
The department, located in Harahan, Louisiana, posted to their Facebook page on Saturday, warning people that the meth they've purchased locally could be infected with the Zika virus.
"If you have recently purchased meth in any area of Louisiana it may be contaminated with the Zika Virus. Please bring all of it to your local Police Department and they will test it for free. If you're not comfortable coming to us, an officer will be glad to come to you and test your Meth in the privacy of your home," the post said.
The post has garnered 600 comments and over 4,000 shares since Saturday.
Some of the comments on the post reflected confusion or anger that the police department would be offering to test drugs rather than arresting individuals who might bring it in for testing.
Harahan police officer Keith Moody told ABC News that the post was "an attempt at humor."
"A lot of great (and incredibly raw) intelligence can be cultivated from the comments," Moody said. "There is a lot of great information obtained by reading threads. Criminals have a tendency to say/do some pretty incriminating behavior when given the opportunity to 'blow off.'"
Moody runs the department's Facebook page and is the author of the post.
Harahan Police Chief Tim Walker told The New Orleans Advocate that the post was meant to get attention and to highlight the problem with opioids and meth throughout the United States.
In a second post to the police department's Facebook page, Moody echoed Walker's words and cautioned readers about the drug epidemic in the country.
"Folks, the drug epidemic is real ... praying 2019 brings solutions to a real national epidemic. We will continue to aggressively enforce drug laws and work with fellow agencies to combat the illegal enterprises that are literally killing more than 100 people a day with illicit drugs. Please reach out to family/clergy/social services if you are addicted to drugs and want help. HPD wishes you a happy and SAFE New Year! ~Ofc Moody," the post read.
The Centers for Disease Control released a report earlier this month that named methamphetamines as the fourth-deadliest drug for overdoses in 2016. Opioids — fentanyl, cocaine, and hydrocodone — were ranked first through third, combining for over 37,000 deaths.
In 2016, Louisiana was ranked 36th in the nation for opioid deaths with 7.7 per 100,000 people.
Thus far, Walker said, no one has come forward to have their meth tested.