Louisiana Police Officer Dies After Being Shot Right Before Starting Work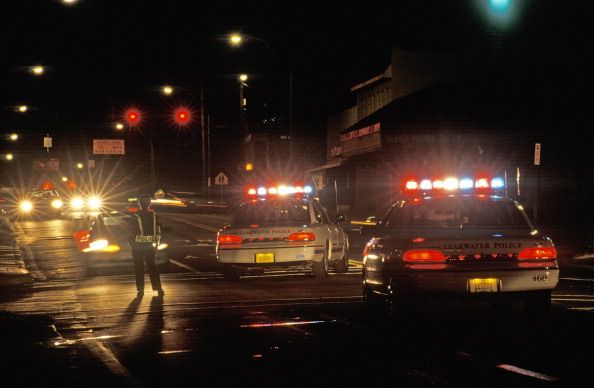 A Louisiana police officer who was shot on Wednesday while she was on her way to work has died, the Shreveport Times reported.
The victim was confirmed to be Officer Chateri Payne, according to the local newspaper, citing sources from the city government. Corporal Marcus Hines told the Shreveport Times that the incident occurred around 8:20 p.m. Hines told the publication that the officer suffered life-threatening injuries and said the officer had on a uniform but had not begun work when they were shot.
The officer was taken to Ochsner LUS Health hospital where she died, according to the Shreveport Times. Police did not discuss the officer's name, gender, or rank. Authorities told the local publication that one person had been detained for questioning.
Authorities told WITN that the department is still investigating the incident and it remains unclear what prompted the shooting.
"Right now we're asking for everyone's patience and understanding as the investigation moves forward," Hines told the news station.
Newsweek has reached out to the Shreveport Police Department for more information on the incident but did not hear back in time for publication.
There were a few social media posts that confirmed that the officer was Payne. Duane Carpenter, a police officer for the Gonzales Police Department in Louisiana, tweeted about Payne on Thursday morning.
"Officer Chateri Alyse Payne, 22 years old, just recently became a Police Officer for the Shreveport Police Department in Louisiana. As she was on her way to work the night shift last night, Officer Payne was shot in the head and died at the Hospital," Carpenter tweeted.
Although her name was not confirmed, the Shreveport Police Officer's Association thanked the residents of Shreveport for their support in a post on Facebook.
"We have lost one of our own. She was young, and she was beautiful. She was proving herself to be a capable professional, dedicated to serving the Citizens of Shreveport," the association wrote on Thursday. "We lift her family in prayer, and we thank you for allowing her to be a part of us. We stand ready to assist her family and her Academy Classmates."
The Shreveport Fire Department also paid respects to the fallen police officer on their Facebook page on Thursday.
"In the City of Shreveport we have a great relationship with our Law Enforcement brothers and sisters. When they hurt, we hurt. When they cry, we cry. When they celebrate, we celebrate. We train together, work the same streets, and depend on each other during stressful situations. On behalf of Fire Chief Scott Wolverton and the men and women of SFD, our prayers are with you," the department wrote following the news of the incident.