Louisiana Rep. Cedric Richmond Leaving Congress Just After His Reelection to Serve in Biden Administration
U.S. Rep. Cedric Richmond, a Louisiana Democrat who has been a key ally of Joe Biden during his campaign for president, is leaving Congress to take a top adviser role in the White House.
"This new role will allow me to offer advice to president when he wants it and maybe sometimes he doesn't want it," Richmond told reporters Tuesday.
Richmond has long been expected to take up a role in the new administration if Biden defeated President Donald Trump this month. He will be senior adviser to the president focused on public engagement—similar to the role Valerie Jarrett held in the Obama administration. Unlike Cabinet posts, the position doesn't require Senate confirmation.
Richmond recounted his conversation with Biden about taking the job.
"He was clear in his ask and also clear in what we could do together and what this country needs at this moment in time," Richmond said.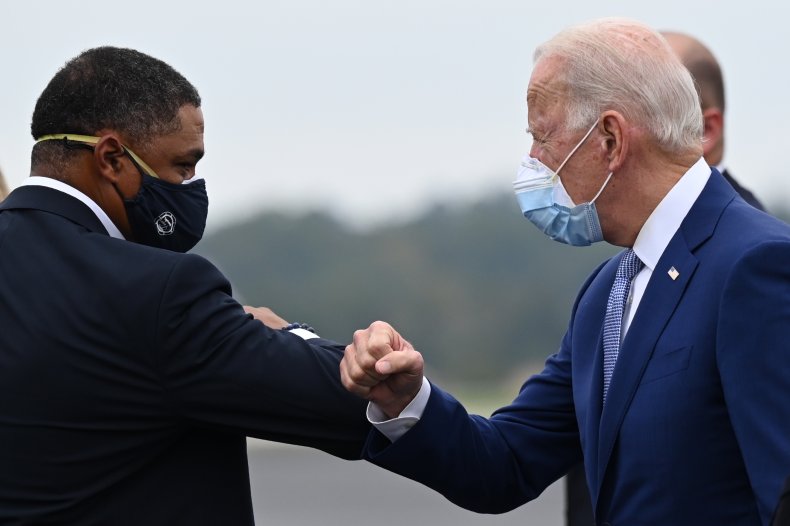 Biden has been slowly building out his senior staff in recent days, tapping longtime adviser Ron Klain to be his chief of staff and campaign manager Jen O'Malley Dillon to be deputy chief of staff.
Others added to the staff include senior adviser Mike Donilon, a chief strategist for the Biden-Harris campaign; counsel to the president Dana Remus, who was counsel to the campaign; campaign chairman Steve Ricchetti, who is also taking on a role as counsel to the president.
Major media outlets projected Biden as the winner more than a week ago, but Trump has refused to concede the race. The Trump administration also has blocked plans for Biden's transition efforts, forcing the former vice president to develop panels of advisers from outside government.
Richmond was a co-chair of Biden's campaign after signing on as an early endorser during the race for the Democratic nomination. Richmond helped galvanize Biden's Black voter base seen as key to his eventual win. He also has been a top voice on Biden's transition team.
Richmond, 47, has been in the House since 2011. He's Louisiana's only Democratic member of Congress, and his New Orleans–based district is considered a safe Democratic seat. Richmond got more than 63 percent of the vote in his latest re-election bid this month.
Richmond earned his bachelor's degree at Morehouse College, a historically Black college in Atlanta, where he was on the baseball team.
Richmond brings with him connections not only to the Congressional Black Caucus, which he chaired from 2017 to 2019, but also to a key member of the House Republican Caucus. His political mentor has been Democratic Whip Jim Clyburn, of South Carolina, and Richmond is a longtime friend of House Minority Whip Steve Scalise, a Louisiana Republican who represents a suburban New Orleans district next to Richmond's. Richmond and Scalise were members of the Louisiana Legislature together before each was elected to Congress.
Richmond defended Scalise in 2014 after it was revealed that Scalise addressed a white supremacist group more than a decade earlier and worked with him to repair ties with the Black community.