Louisiana Rep. Clay Higgins Introduces Bill Banning Companies From Mandating Vaccines
U.S. House of Representatives member Clay Higgins of Louisiana introduced a bill on Friday that would make it illegal for any company to mandate an employee undertake any medical procedure. The bill also specifically prohibits companies from requiring workers to get vaccines.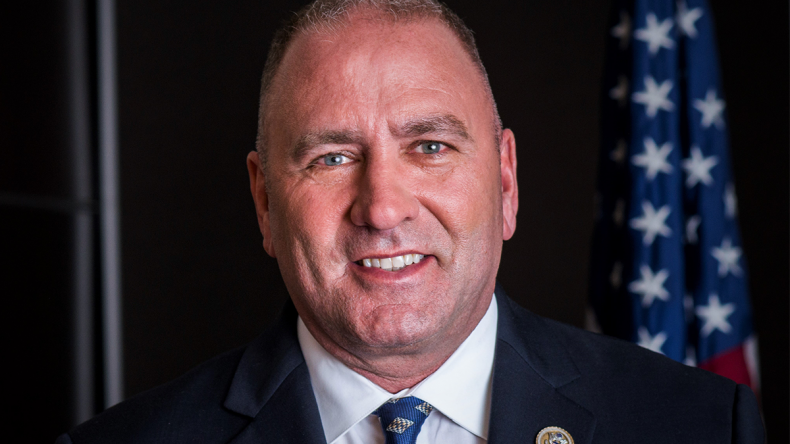 Higgins' Employee Rights and Freedom Act states, "It shall be an unlawful employment practice for an employer to require an employee, or an applicant for employment with such employer, to undertake a medical procedure, including a vaccine."
The Republican Congressman's bill would make employees exempt from any mandates or requirements from companies in regard to any procedures if it was against an employee's "firmly held belief." Employers would also be required to make accommodations for those workers who don't have such procedures to continue performing their essential functions.
Under the bill, employees would be able to seek civil action against an employer if the employee "is aggrieved by a violation" and accommodations are not met.
The bill comes a day after President Joe Biden announced new requirements designed to increase vaccination rates for millions of federal workers and contractors. The announced guidelines require federal workers to sign forms attesting they've been vaccinated against COVID-19 or else adhere to mandatory masking, weekly testing, social distancing and other new rules.
Higgins released a press statement to announce the bill. In it, he wrote, "Every American who wants a vaccine should receive it. However, the decision to get vaccinated or not is a personal and private medical decision."
"This bill is about individual rights," he continued in the press release. "I support individual freedoms, and I certainly stand against oppression. Neither government nor private employers have the right to mandate medical procedures. We're drawing the line here. We, the People, will not be herded like sheep into medical procedures against our will."
On Sunday, Higgins announced he, his wife and his son were infected with COVID-19. He also said he and his wife were infected with the virus in January 2020, but he has not commented on whether the earlier infection has been confirmed by an antibody test.
He announced his recent COVID-19 infection on Facebook.
His Facebook post included an unproven claim that the virus was created as a "weaponized" biological warfare agent by the Chinese Communist Party. He also wrote his current illness "has required all of my devoted energy."
Higgins has not said whether he has been vaccinated against the coronavirus.