Louisiana Still Waiting For $595M in Federal Hurricane Relief Money More Than a Year Later
Louisiana is still waiting for $595 million in federal disaster block grant funding more than a year later since it was granted.
The aid was part of a recent measure passed by Congress in an effort to avoid a government shutdown in September, according to The Associated Press.
While waiting for the aid, the state has had to resort to other means to begin repairing damage from Hurricane Laura and Hurricane Delta. Democratic Gov. John Bel Edwards and Republican Lake Charles Mayor Nic Hunter have announced plans to use $11.3 million for housing repair and rebuilding programs for the city of Lake Charles.
The funding comes from federal housing and disaster recovery funds from numerous programs, AP reported.
The money will go toward home rehabilitation work for low- to middle-income homeowners. Each qualifying household could receive up to $50,000. Landlords may also receive a share of the money to rebuild housing if they rent to low- to middle-income tenants.
The programs will be run by the city, although no details have been given on how to apply yet. There are still a few things to work out, Hunter said.
"The housing situation in Lake Charles is absolutely dire," Hunter said. "This is going to help."
Hurricane Laura, a Category 4 hurricane, hit the Lake Charles region on Aug. 27, 2020. Category 2 Hurricane Delta hit not even two months later. Then the region was hit with floods in May.
Thousands of residents are still displaced, businesses have yet to open, and there are a plethora of homes in need of roof repairs.
"This is a beginning. This is a first step, a relatively modest step," Edwards said. Later, he added: "This should be a signal of hope and not construed as, you know, 'mission accomplished' because certainly that is not the case."
For more reporting from the Associated Press, see below.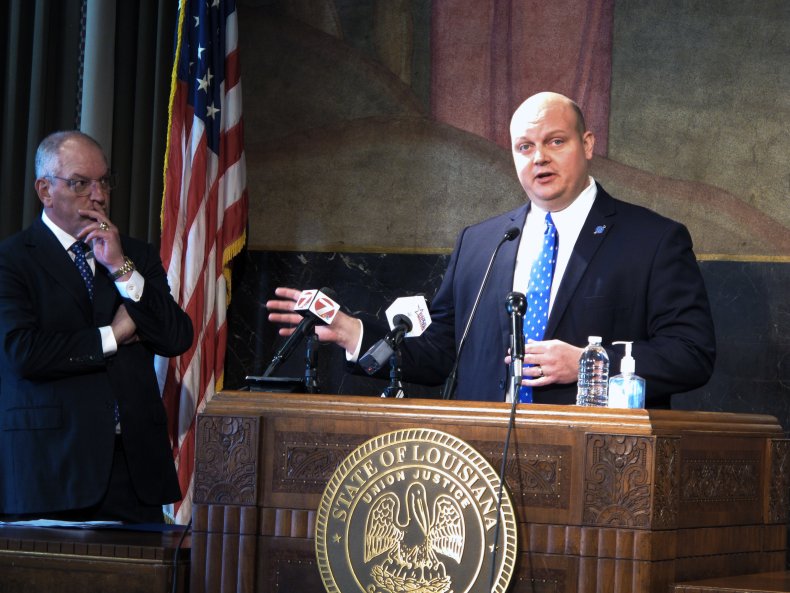 Both Edwards and Hunter acknowledged the money is nowhere near the amount needed to address the gaps in insurance coverage and the blight of abandoned houses destroyed by Laura in Lake Charles alone, plus the needs of the southwestern region.
Edwards estimated that $1 billion is needed across southwest Louisiana for housing reconstruction alone from Laura and Hurricane Delta. The full $595 million in disaster block grant aid headed to the state can't all be spent on housing, because of federal requirements that about $89 million must be spent on efforts to mitigate future flooding and storm damage, Edwards said.
Receipt of that larger disaster aid likely is still months away. The U.S. Department of Housing and Urban Development oversees the block grant aid, which will require the state to outline plans for spending the money and receive federal approval of those plans. HUD hasn't yet issued its regulations for the spending for the state to submit plans.