Louisiana Substitute Teacher Accused of Having Sex With Student During Pep Rally Arrested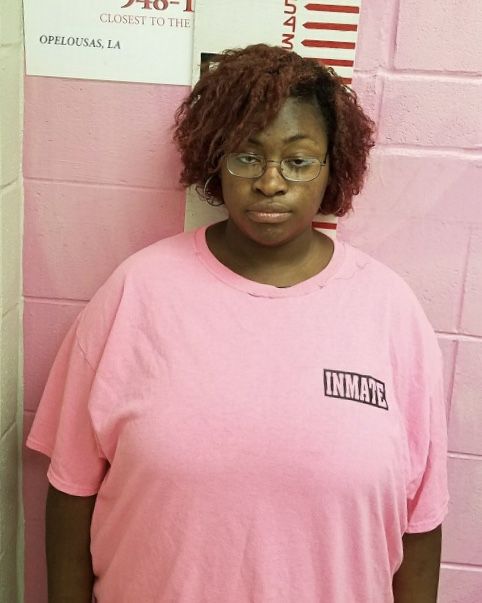 A substitute teacher at Port Barre High School in Louisiana was accused of having sex with a teenage student in a classroom during a pep rally, according to local police.
Constance Robertson, a 25-year-old teacher who had worked for the Louisiana school system since May 2017, was arrested on Monday and charged with felony carnal knowledge of a juvenile.
Port Barre police Chief Deon Boudreaux told KADN that Robertson and the 16-year-old student agreed to meet in her classroom during the October 5 pep rally. The student reportedly recorded the incident on his phone and was showing it to his classmates. Allegations of sexual misconduct between Robertson and the student made it to school administrators, who contacted police.
Port Barre Police executed a search warrant for the contents of the student's phone, which led to Robertson's arrest, Boudreaux said. Robertson told police that she believed the student was 18.
The teacher was arrested on Monday and booked into the Port Barre jail, according to KADN.
In a statement to KATC, the St. Landry Parish School System confirmed that Robertson had been substituting in the school system since May 2017. "There are no previously reported incidents involving this employee," the statement said. "She has been removed from working as a substitute teacher in St. Landry Parish Schools."
The school system said it was working with law enforcement and declined to provide further comment "as this is a personnel matter and is under investigation."
If convicted, Robertson could face up to 10 years in prison and a $5,000 fine.
In Arkansas, an eighth grade teacher was arrested on Friday after allegedly having sexual intercourse with a minor in September. Chrystal Estella Vega, 40, was accused of first-degree sexual assault of a minor, Dardanelle School District Superintendent John Thompson told KFSM.
The victim reported to the Russellville Police Department on September 11, that he had a sexual relationship with Vega, who works in his school district. The victim told authorities that he met Vega at a park on September 6 and the two had sex in the passenger seat of her car.
Court documents said that Vega confessed to having a texting relationship with the student that veered into the inappropriate and admitted to meeting the victim at the park. However, Vega denied the two had sexual intercourse, according to KFSM.
Vega was placed on administrative leave, KLRT-TV reported. She posted bond and was released from Pope County Jail.