Louisiana Sues California Over the Right to Sell Alligator Skins, Claims Sales Ban Will Harm Ecosystem
Starting January 1, 2020, California is scheduled to enact a Section 653o, banning the commercial import and sale of alligator and crocodile products, a move Louisiana claims will cause irreparable harm to its economy—and to its alligator population.
In a lawsuit filed Thursday in the Eastern District of California, the Louisiana Attorney General's office argued that "the economic value of American alligators acts as a powerful incentive for private landowners to actively manage and protect wetlands. This management and protection of alligator habitat boosts not only alligators, but a whole myriad of wildlife species." Without access to the country's second-largest marketplace for their wares, the complaint alleged, alligator farmers would be forced to leave the industry, which would lead to disastrous consequences not just for alligators, but for Louisiana wetlands on the whole.
The alligator clause in Section 653o will act as an addendum to California's ban on commercial imports and sales of big game trophies such as polar bears, jaguars and elephants. People for the Ethical Treatment of Animals (PETA) called the addition "long-awaited" in an October announcement.
"Claims of "conservation" are contrived, and this bid to block California's properly deliberated and humane ban on alligator skins will hopefully fall as flat as greedy attempts to thwart the foie gras ban did," PETA told Newsweek in an emailed statement that also listed a number of violent methods the group alleged farmers use to kill alligators.
"We are taking this legal action to protect the incomes of working families, preserve the management and preservation of a critical species, and uphold the rule of law," Louisiana Attorney General Jeff Landry said in a press release announcing the lawsuit. "If the California ban is allowed to go into effect, it would destroy the alligator industry and its jobs in Louisiana, Texas, Florida, Georgia, and California." The California Attorney General's office did not respond to an emailed request for comment from Newsweek.
Unlike many of the animals currently protected by Section 653o, the American alligator is not a threatened species, according to the Louisiana Department Wildlife and Fisheries. Hunting has been legal statewide since 1981, following a period of population regeneration and "Louisiana's wild and farm alligator harvests currently exceed 300,000 animals annually, while the population level (based on aerial nest surveys) remains stable," the department's website stated. It also noted that less than 2 percent of the state's alligator population is culled each year.
"California is 30 percent of the alligator market in the world. If we lose that, these (hunters and farmers) are going to be in trouble. And California is just the first of the dominoes to fall," Louisiana Wildlife and Fisheries Secretary Jack Montoucet told The Times-Picayune/New Orleans Advocate regarding Section 653o.
The complaint further explained that "the majority of the coastal habitat in Louisiana is privately owned," and that efforts to combat coastal erosion largely fall to the private citizens who own property near the Gulf of Mexico. Louisiana, home to 40 percent the United States' wetlands, also sees 80 percent of each year's wetland losses, as roughly 29 square miles of the state slide underwater each year, according to the U.S. Geographical Survey.
Along with alligators, the state's lawsuit listed nine threatened or at-risk species that share their habitat with the American alligator, including the whooping crane and the West Indian manatee. "The management and protection of private wetlands that is incentivized and funded by the sale of American alligator eggs and hides benefits these species as well," the complaint argued. "If Section 653o goes into effect ... landowners will be forced to greatly reduce or cease their habitat management activities because they will be unable to economically sustain those activities, resulting in irreparable harm to at-risk, threatened, and endangered species that benefit from those activities."
No hearing has been set in the case.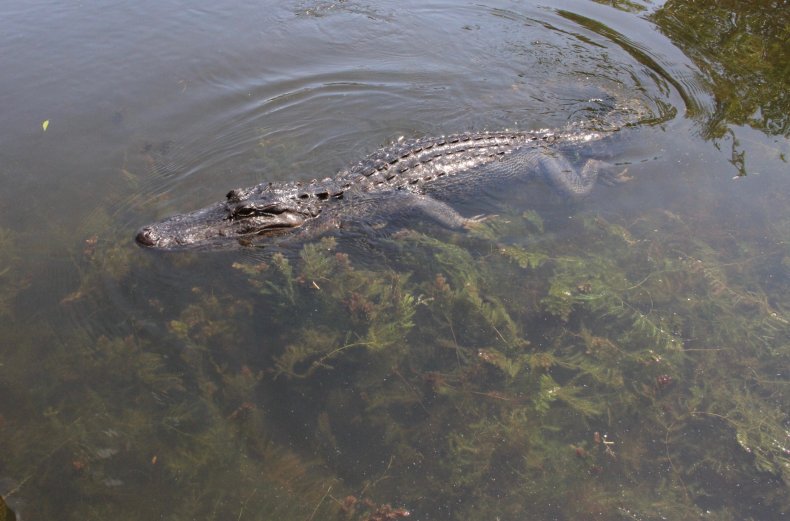 Update 12/16/19: This article has been updated to include comment from PETA and the Louisiana Attorney General's office.