Parts of southeastern Texas and western Louisiana are experiencing severe flooding as heavy rainfall is expected to continue into the middle of the week.
According to Accuweather, cities in Texas reported over 10 inches of rain, with up to 16 inches in Fannett, Texas, by Monday night.
The National Weather Service confirmed six tornadoes touched down in Bell County, Ellis County and Dallas County, Texas on Sunday and Monday.
"The damage is unfortunately pretty extensive particularly to this residence here," said Lamont Bain, a meteorologist with the National Weather Service Fort Worth who surveyed the damage Monday.
The National Weather Service New Orleans station issued a flash flood emergency for the southeast Baton Rouge, Louisiana area and estimates between 8 and 12 inches of rain have already fallen in parts of Louisiana and predicts 2-6 more inches could fall by Wednesday.
Several homes and roadways, including portions of Interstate 10, have been flooded.
The National Weather Service Office in Lake Charles, Louisiana, declared a flash flood emergency in eastern Calcasieu and western Jefferson Davis parishes as well as the Fannett area in Jefferson County in southeastern Texas.
Louisiana Governor John Bel Edwards issued a state of emergency Monday.
"Water rescues and other emergency actions have been necessary this afternoon as heavy rainfall fell across Southwest Louisiana," Edwards said in a statement. "The Governor's Office of Homeland Security and Emergency Preparedness (GOHSEP) stands ready to support our local partners with any emergency resources needed beyond their capabilities."
On Monday evening, the Louisiana Office of State Fire Marshal said in a tweet that two dozen personnel had been deployed to the Lake Charles
The Calcasieu Parish Sheriff's Office asked residents to stay off the roads.
"We are urging residents to stay put and DO NOT travel on the roadways," Sheriff Tony Mancuso said in a Facebook post. "Driving on the roadways at this time is putting yourself in danger, along with causing damage to other residents' property from the rising water."
Lake Charles Mayor Nic Hunter told reporters that the rainfall totals will probably meet the threshold for a 100-year event. Monday was the third-wettest day on record for Lake Charles, according to Accuweather.
National Weather Service also issued severe weather warnings for portions of south-central Arkansas, southwest Arkansas, north-central Louisiana, northwest Louisiana, southeast Oklahoma, east Texas, and northeast Texas.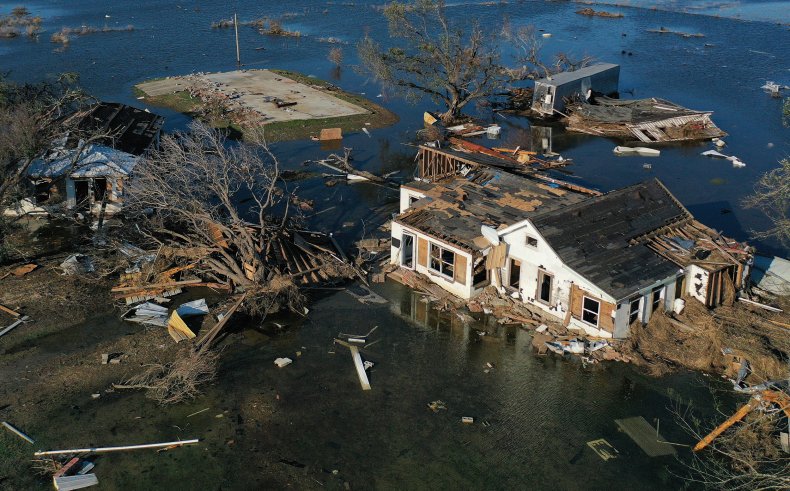 According to National Climatic Data Center, the 12.5 inches of rainfall in Lake Charles, Louisiana is the second-most recorded in a single day in over 70 years.
The record, set at 15.7 inches, was set on May 16, 1980, the agency said Tuesday.
More rain is expected to fall throughout the region, exacerbating the situation where streets and homes are already experiencing flooding from heavy precipitation.
Louisiana Senator Bill Cassidy said in a statement Tuesday that he is working on getting FEMA aid to those impacted by the storms, calling the rainfall "catastrophic."
"With rain expected for the next few days, please stay alert, listen to local leaders and create a plan to protect yourself and your family," Cassidy's statement continued.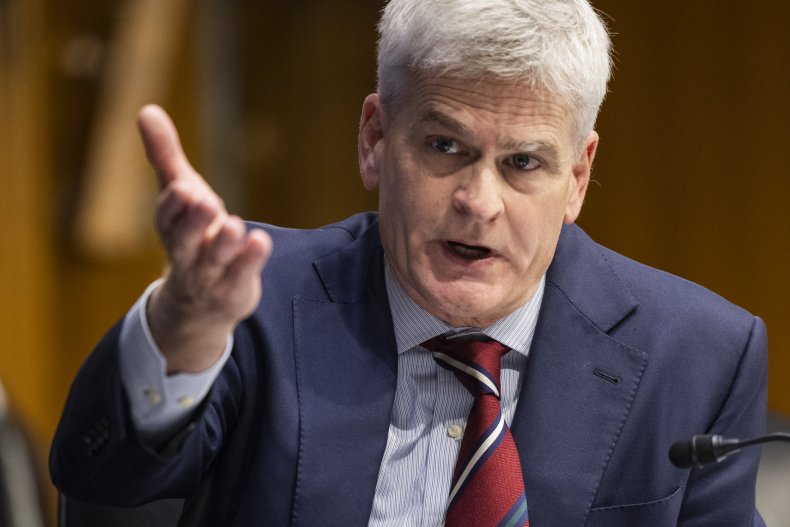 A body was recovered from a vehicle that was submerged in floodwater underneath the underpass on Bluebonnet Boulevard near the Mall of Louisana Tuesday, officials with the East Baton Rouge Parish Sheriff's Office told WAFB.
Officials did not provide further details.
According to local meteorologists, at least four people have lost their lives due to flooding in Louisiana.
The NWS New Orleans confirmed an EF0 tornado caused damage in Jefferson Parish, south of the New Orleans International Airport. No injuries have been reported at this time.
More than 250 people have been evacuated and brought to higher ground in southeast Baton Rouge, parish fire department spokesperson Curt Monte told CNN.
"We have buses running to carry those who have nowhere to go to the airport, where we have a reception center set up to assess their needs," Monte said.
According to the Louisiana Public Service Commission, more than 6,000 residents were without power Tuesday morning.
WAFB reporter Donovan Jackson reported that the East Baton Rouge Sheriff's Office was continuing its rescue efforts at an apartment complex.
In Lake Charles, more than 100 rescue calls were made on Monday, according to Calcasieu Parish's homeland security director Dick Gremillion.
"We have people stranded around the area who are stuck in high water," Gremillion told CNN. "They're not necessarily in any danger, but they can't get from where they are to home, or to work, or wherever they're trying to get to."
Gremillion said most of the calls are believed to be welfare checks to evacuate residents. Earlier in the day, rescuers helped people from vehicles that ventured too far into the water.
One person was found dead after a vehicle ran off Highway 45 and into a flooded ditch on West Baton Rouge parish Monday night.
Louisiana State Police told WAFB there were three people in the car. One died, one survived and one is still missing.
After the crash was reported, rescuers were called to the scene around 10 p.m. Monday and searched the water for possible victims, WAFB reported.
The accident occurred north of Interstate 10 near the Comfort Suites hotel in Port Allen, LA.
Roadways remain flooded due to the heavy rainfall in parts of Louisiana. The National Weather Service (NWS) station in New Orleans urged residents in flooded areas to stay off the roads, especially at night.
"Your perception is already impacted by your night vision & only hindered more by rain, possible lightning, & then trying to judge where to turn in the dark over a flooded road is highly compromised," NWS New Orleans said in a tweet.
The NWS Southern Region said heavy rainfall is expected to continue Tuesday into Thursday.
According to WAFB, there are several road closures in the East Baton Rouge area:
I-10 East is closed past Siegen Lane due to water on the roadway.
I-10 West is closed at Highland Road due to water on the roadway.
US 61 (Airline Highway) is impassable between Siegen Lane and Jefferson Hwy due to high water.
Old Perkins Road (LA 427) at Bayou Manchac is closed in both directions due to high water.
Acadian Thruway both NB/SB at I 10 and Bawell Street
Chippewa Street both EB/WB between Linwood St and LA-3164/Scenic Hwy