Louisiana Woman Arrested After Police Discovers Her Meth Stash in Plastic Container Labeled 'Dope'
West Monroe, Louisiana police took a woman into custody Saturday afternoon after following up on a report by an unidentified complainant who claimed they had found what they suspected were drugs in her apartment. A subsequent search of her home uncovered a plastic container containing suspected methamphetamines labeled with the word "dope."
The suspect, Candyce Neel, 41, was found hiding behind her apartment building after a search of the residence was completed. Neel left the building without police officers speaking with her, according to the arrest report.
She later admitted that the suspected dope belonged to her after being read her rights.
Neel has been charged with possession of a controlled dangerous substance and is being held in jail on a $3,000 bond.
She has a long history of prior arrests, with previous charges including possession of stolen goods, driving without a license, possession of methamphetamine with intent to distribute and failure to appear in court.
Neel, when arrested on the possession of methamphetamine with intent to distribute charge in 2016, told officers at the time that she sold the drug for a profit.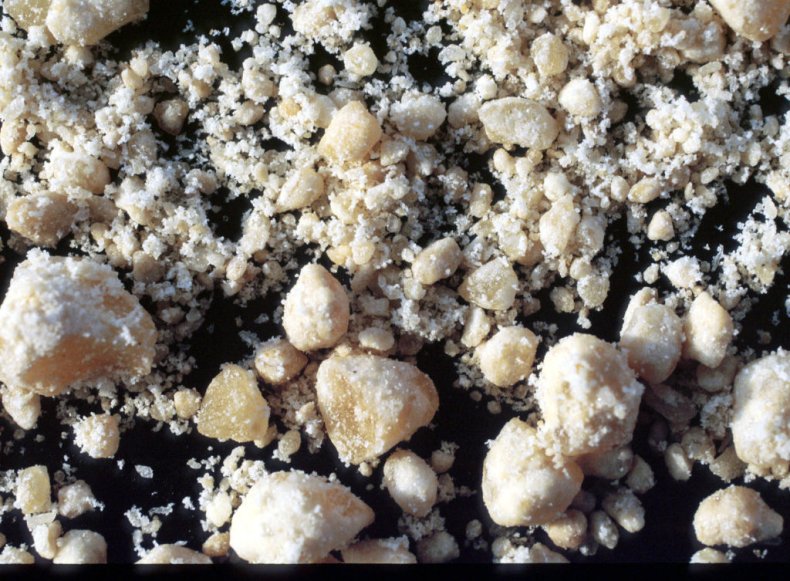 This is the second methamphetamine-related arrest to go viral from West Monroe this year.
In July, Ashley Rolland of West Monroe was arrested on charges of felony theft and possession of a controlled dangerous substance.
She had been accused of stealing $5,000 from a man she'd been staying with. A subsequent cavity search by an officer turned up $6,233, and a clear bag of containing one gram of meth secreted within Rolland's vagina. When questioned by police, Rolland told the officers that the bag didn't belong to her and she didn't know where the drugs came from.
Meth continues to be a problem in the state at large. On Monday, Lafayette police seized 23 pounds—$2 million worth—of meth in what's being called the largest drug bust in Lafayette Police Department history.
The department also found 248 vials of THC oil during the traffic stop that led to the massive bust.
Vickie M. Watson, 61, of Kentucky, was arrested during the stop and charged with possession with intent to distribute Schedule I and Schedule II controlled substances, and a number of traffic violations. Watson's bond is currently set at $3,100,000, according to KATC.
A 2017 study of death certificate data by the Centers for Disease Control and Prevention noted that the state had suffered 24.5 deaths per 100,000 residents, making it the 33rd most deadly state for drug overdose deaths.