Louisiana Woman Suspected of Murdering Her Husband and Leaving Him in Burning Truck Also Poisoned Boyfriend a Year Earlier, Lawyers Say
Lawyers prosecuting a Louisiana woman for the alleged murder of her husband claim she poisoned and killed a second boyfriend as well.
Meshell Hale, 51, of Baton Rouge, is set to stand trial for allegedly killing her husband Arthur Noflin Jr. He was found dead in a burning truck in New Orleans in March 2016.
An autopsy on his body conducted by the Orleans Parish Coroner's Office determined he had not inhaled any smoke, reported The Advocate. This suggests he was dead before his body was burned.
Hale was not initially linked to the suspected murder, but was arrested after police discovered she had also been the girlfriend of Damian Skipper, who had died a year earlier in Baton Rouge.
Skipper's death was not believed to have been suspicious at the time and records stated he died of natural causes, according to documents obtained by People. However, when police discovered Hale was linked to both men, they decided to investigate further.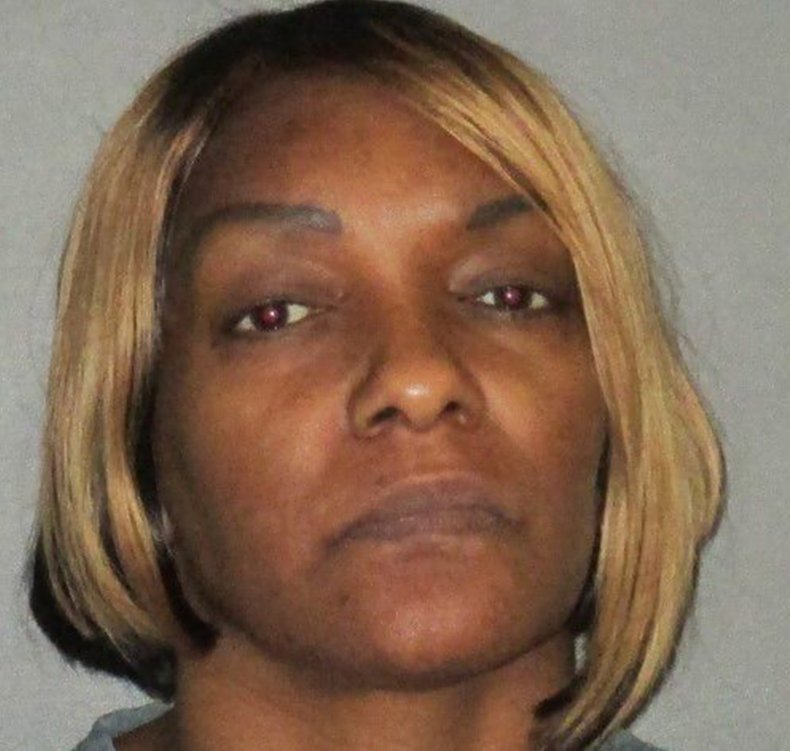 Hale's phones and computers were then seized via search warrants and her search history showed purchases of barium acetate—a substance that can cause vomiting, diarrhea and paralysis of the limbs.
"Searches of her electronic devices revealed Bing searches concerning barium acetate, purchases of barium acetate on her PayPal account and shipments of barium acetate to her residence," according to the court document.
"Detectives also learned that Arthur Noflin was hospitalized twice after Damian's death with the identical symptoms."
Following these discoveries, law enforcement officials exhumed Skipper's body. "Extreme levels of barium" were discovered in his body following further investigation.
Skipper's death was then reclassified as a homicide and Hale was arrested on June 5, 2018.
Last week, lawyers prosecuting Hale for the murder of Noflin filed a motion to introduce evidence from that case into the proceedings for Skipper's death, arguing that the cases are inexorably linked.
"The murder of Arthur Noflin constitutes an integral act in the murder of Damian Skipper because it is so intertwined with the offense charged that the state could not accurately present its case without reference to it," prosecutors state in the document.
However, defense lawyers for Hale in the Skipper case argue that bringing in evidence from another trial would result in prejudice.
"If the state gets what it is asking ... and is allowed to offer evidence related to the New Orleans case into the Skipper trial, there is a very real and substantial risk that the jury will be misled," John Russell, one of Hale's attorneys, told The Advocate.
Joel Porter, another attorney representing Hale, told the publication: "The state does not have confidence in their so-called evidence in the Skipper case."
"Otherwise they would not be seeking to introduce evidence of other crimes," he added. "There is no other crime evidence because Ms. Hale is not guilty of any crime."
District Attorney Hillar Moore III responded to those statements, telling The Advocate: "The state intends to use all legally admissible evidence to assist the jury to understand the full scope of relationship between the facts of the murder case charged as well as other uncharged but intertwined behavior of this defendant."
Hale is scheduled to appear at her next motion hearing on January 13. No trial date has been set.