Louisiana's John Bel Edwards Called to Resign After Comments on Ronald Greene's Death
Louisiana Governor John Bel Edwards is called on to resign over his actions after the death of Ronald Greene, a man who died in 2019 in a struggle with police.
Mona Hardin, Greene's mother, called on Edwards to resign, according to the Associated Press. She said that over justice in a man's death, he chose political expedience.
"He needs to go," Hardin told AP. "He was able to stand aside as all this unfolded and just remain mute. That's shameful. ... I hate that I've been lied to."
An AP report published Friday showed text messages between then-Louisiana State Police Superintendent Kevin Reeves and Edwards. It was revealed that Edwards was told of a "violent, lengthy struggle" while police tried to arrest Greene, who was referred to as a "driver" and "suspect" in the message. The text was sent around nine hours after the fatal arrest, with Edwards responding with a "thank you." However, Edwards didn't say anything when state police told Greene's family and wrote in official reports that Greene died from a crash after a high-speed chase.
"The revelations detailed in the Associated Press regarding Governor Edwards' involvement in the alleged cover-up in the cause of death of Ronald Green are greatly disturbing... This would demonstrate gross misconduct and the highest level of deceit on behalf of the governor and others," Louisiana House Speaker Clay Schexnayder said in a statement Monday sent to Newsweek.
Schexnayder said in the statement he spoke with the president of the Senate and the Louisiana attorney general. While he doesn't specifically mention any consequences for Edwards, he said the state Legislature is "fully prepared to use the authority granted to us in the constitution of this state to be that check and to be that balance."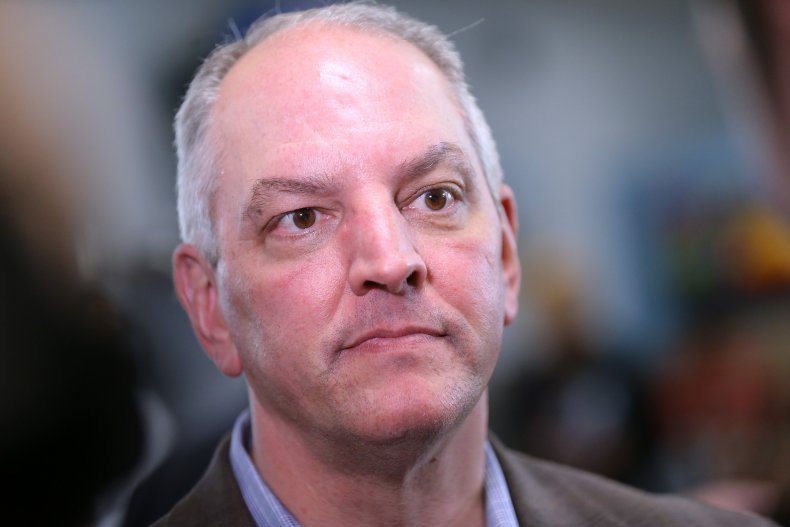 The Louisiana NAACP also released a statement Monday, saying that Edwards "has seemingly missed the mark" in being transparent with the state, BRProud.com reported.
"If not Governor Edwards, who and when was anyone within your administration made aware of Mr. Greene's actual cause of death?" said the Louisiana NAACP in the statement, according to BRProud.com. "When did you learn the truth, governor?"
Video of the encounter has also been previously released, KALB-TV reported. Law enforcement officers appear to kick, beat, and dragged Greene, who was handcuffed, while he was face down on the ground. An officer also used a stun gun on Greene.
"I'm scared. I'm scared," Greene shouted, according to KALB.
Some of the troopers are heard in the video complaining about the beating while they cleaned blood off their hands, KALB reported.
The Senate Select Committee on State Police Oversight has already launched an investigation into the state police's practices and policies, BRProud.com reported. The chairman of the committee, Senator Franklin Foil, said they plan to address the information revealed in the AP report.
Christina Stephens, deputy chief of staff for communications for Edwards, said in a statement to Newsweek that the governor wasn't aware of the videos of Greene's arrest until October 2020. She said Edwards has "consistently said that the actions of the officers in the videos were disturbing and unacceptable and that the matter should be fully investigated by federal and state authorities."
"Neither the Governor nor anyone on the Governor's staff has ever intervened or interfered in any criminal investigation, including the investigation into Mr. Greene's death," Stephens said in the statement.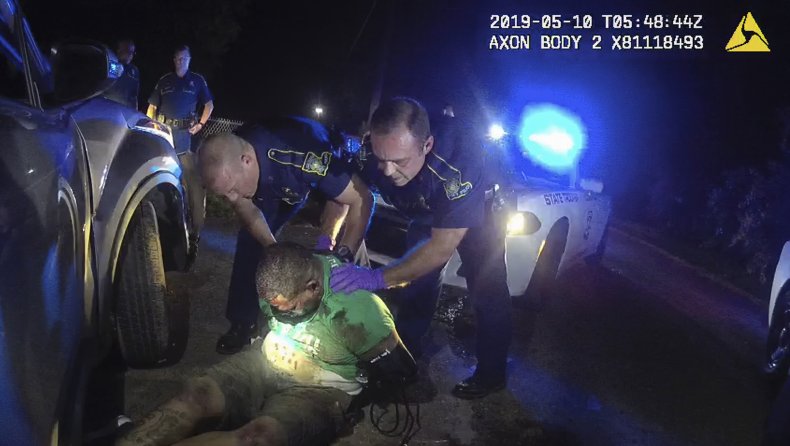 Correction 02/01 5:09 PM: This story was corrected to say that state police told Ronald Greene's family and wrote in official reports that Greene died in a car crash after a high-speed chase.