Louisville, Kentucky Mayor Greg Fischer said Thursday he would sign a law abolishing the use of no-knock warrants as soon as possible.
Known as Breonna's Law, in honor of Louisville EMT Breonna Taylor who was killed by officers while serving a no-knock warrant, the bill was passed by the Louisville Metro Council by unanimous vote Thursday. The legislation also requires officers to have body cameras activated for five minutes before and after a warrant is served.
"I plan to sign Breonna's Law as soon as it hits my desk," Fischer tweeted Thursday, adding that the risk incurred to both officers and members of the public by the use of no-knock warrants outweighed any benefit.
"This is one of many critical steps on police reform that we've taken to create a more peaceful, just, compassionate and equitable community," Fisher wrote.
Newsweek reached out to the office of Kentucky Governor Andy Beshear and the office of civil rights attorney Ben Crump, who is representing Taylor's family, for comment. This story will be updated with any response.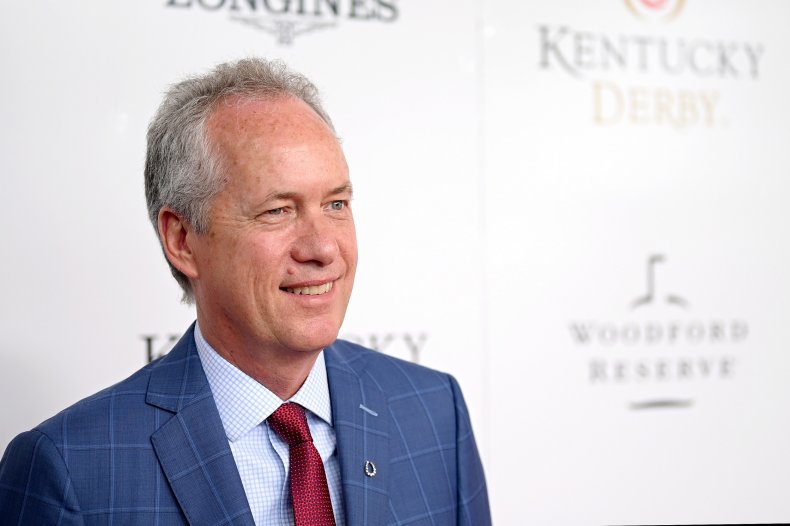 No-knock warrants permit police officers to enter certain places without announcing their presence or introducing themselves as law enforcement agents. Under the auspices of such a warrant, members of the Louisville Metro Police Department (LMPD) used a battering ram to gain entrance to Taylor's apartment in March. Taylor's partner, Kenneth Walker, believing a robbery to be in progress, fired on the officers. Police returned fire, striking Taylor at least eight times.
On Wednesday, the LMPD released its official report on Taylor's death. Errors in the report, such as stating Taylor suffered no injuries, were explained by the LMPD as a computer error.
"Inaccuracies in the report are unacceptable to us, and we are taking immediate steps to correct the report and to ensure the accuracy of incident reports going forward," said a Wednesday statement from the LMPD.
Taylor's death engendered demonstrations in the streets of Louisville as protesters decried police brutality and racism. While protesters set fires and destroyed private property, law enforcement officers attempted to keep the peace.
After an instance during a May protest in Louisville where seven people were shot, LMPD said none of their officers had discharged their weapons, laying the blame on armed demonstrators.
David McAtee, owner of a Louisville barbecue restaurant, was shot and killed during a standoff between protesters and National Guard members. LMPD officers were also involved in the situation. Investigators believe McAtee fired the first shot, causing the National Guard to return fire.
Kentucky's Justice and Public Safety Cabinet Secretary J. Michael Brown said Tuesday that bullet fragments taken from McAtee's body matched "the ammunition that our military carries overseas and in fact that the National Guard was carrying that night."