Louisiana Parish President Urges Residents to 'Stay Where You Are' Until Ida Passes
With Hurricane Ida set to make landfall on Sunday as a Category 4 storm and rock Louisiana, one parish president is urging people to remain in place if they have not evacuated.
Speaking to WWL-TV, Jefferson Parish President Cynthia Lee Sheng called on residents that they should stay in place until the storm passes.
"If you don't have an urgent need to leave and if... you're safe staying in the house: please, it's dangerous conditions," she said.
Sheng explained that residents will need to stay indoors in part to help keep things simpler for first responders working to clear the roads. Once fallen trees and other debris are off the roads, the parish president said that the responders will be able to begin carrying out rescue operations.
Once the debris is clear, "they're going to start looking for whoever needs assistance and they're going to start the search and rescue," Sheng said. "We know there are people there. Those roads are going to be flooded... So, they're going to go out and get those people and bring them to safety."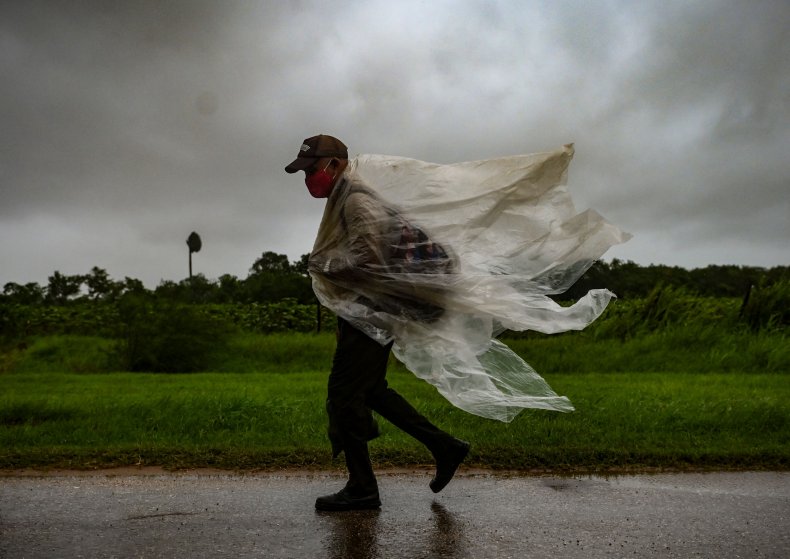 Jefferson Parish is located along the south shore of Louisiana. Sheng also said that parish officials are currently monitoring the situation in Grand Isle, an island town along the far southern reaches of parish that is likely to be the first place Ida passes over. She said that only around 40 residents are believed to still be in Grand Isle as of Sunday morning.
Newsweek has reached out to Jefferson Parish for any additional comments it might wish to make on the situation.
A short ways east of Jefferson Parish, Louisiana's biggest city, New Orleans, is also bracing for the storm. Mayor LaToya Cantrell explained that Ida had moved too fast for a mandatory evacuation order to be feasible, leaving the city to implement a voluntary one instead.
"It would not work," Cantrell said "We don't have the time... As it relates to a category, it really does depend upon the time, and the state decides whether or not you implement contraflow.
"However, when you look at the rate of these storms that we're having, Ida is no different. We've seen this and we've been talking about this, especially based on the season that we had in 2020. I think about even Michael, how it came so fast and so soon. You don't have time to evacuate thousands of people. And the worst case is people stuck on the interstate."
Louisiana Gov. John Bel Edwards recently warned that Ida was on track to be one of the strongest hurricanes to hit the state since as far back as the 1850s.
Correction 9:14 PM ET: An earlier version of this story misspelled 'Louisiana' in the headline.