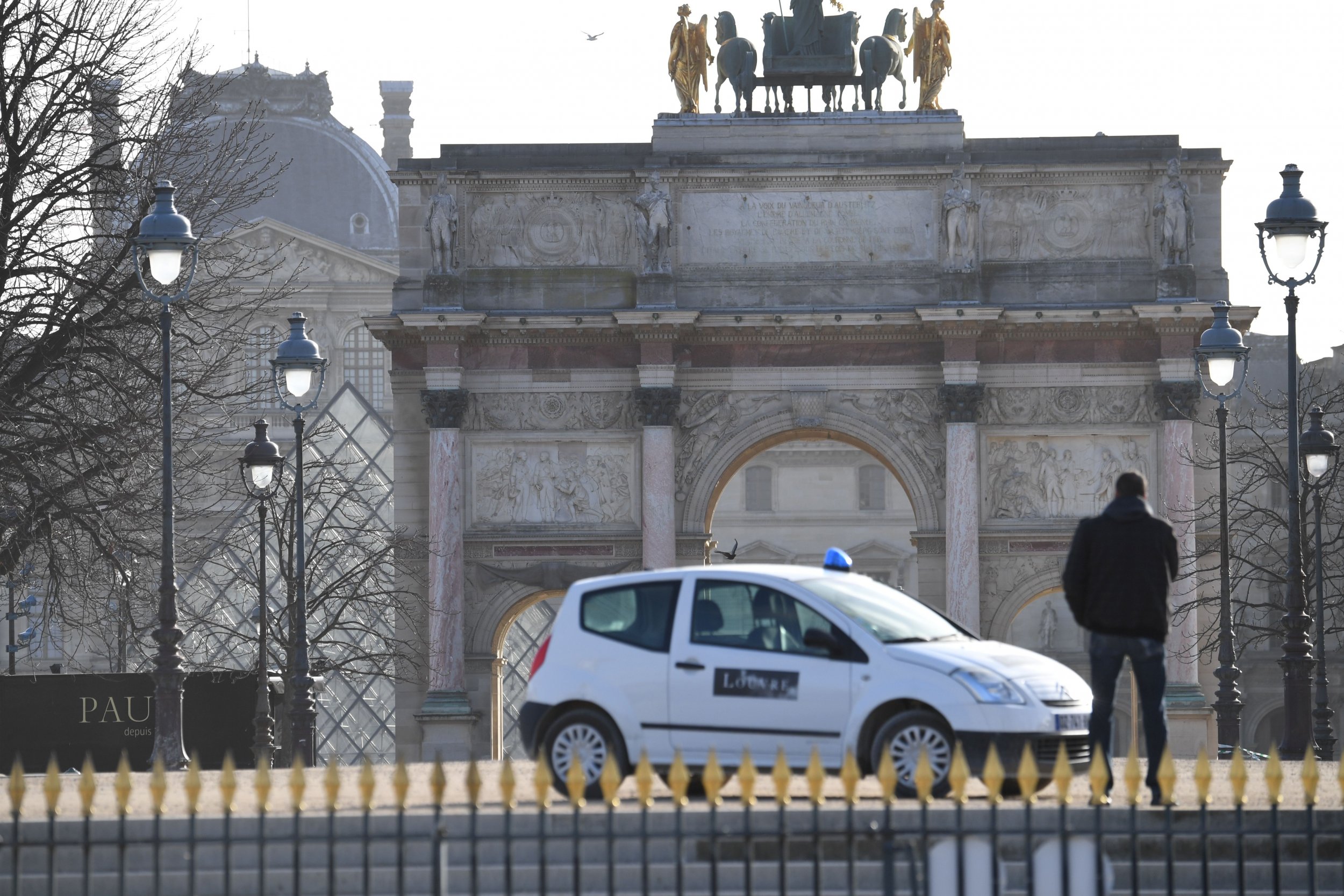 A machete-wielding man attacked a French soldier outside the Louvre Museum in Paris on Friday, shouting "Allahu Akbar", or God is great, according to the city's police chief. The soldier shot the attacker five times during the assault, seriously injuring the man, reported AFP.
"I think this was an attack by an individual who obviously intended to cause harm," police chief Michel Cadot told reporters. Bernard Cazeneuve, the prime minister, said that the attacker's comments suggested a "terrorist nature."
The attacker was wearing a backpack but no explosives were found, French newspaper Le Monde reported, citing police.
France's counter-terror police have opened an investigation into the attack, according to the public prosecutor's office. Police closed the surrounding Louvre area and the Palais Royal and Louvre metro stations.
The Interior Ministry tweeted after the attack that there was a "serious" public security situation at the Louvre. Visitors inside the museum were told to crouch down and were gradually being evacuated, reported the BBC.
The museum is the most-visited in the world and one of the French capital's most recognizable tourist attractions.
Read more: Timeline of jihadi attacks in France since Charlie Hebdo
French security services remain on high alert as the country has now suffered eight radical Islamist attacks on its soil since January 2015.
The most deadly was Islamic State militant group (ISIS) suicide bomb and gun assaults on the French capital in November 2015 that left 130 people dead.