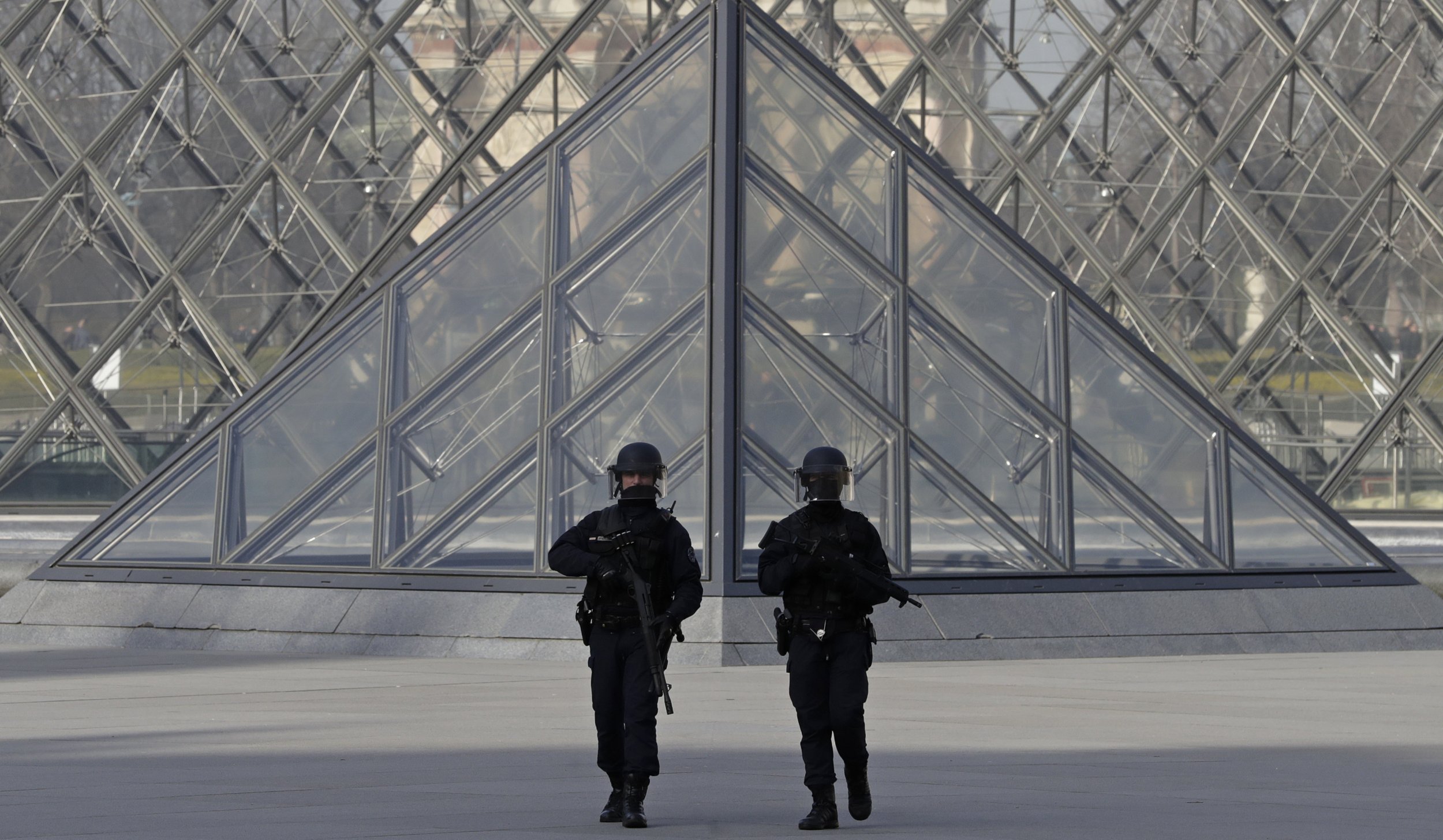 The machete-wielding attacker who was shot by a French soldier outside the Louvre museum refused to speak to investigators when questioned after being placed in formal detention at a hospital, a source at the Paris prosecutor's office said on Sunday.
The 29-year-old Egyptian, identified as Abdullah Reda al-Hamamy, was shot several times on Friday after he had set upon soldiers with a pair of machetes in what French President Francois Hollande described as a terrorist attack.
"The first interview took place this morning, but it turned out to be a short one. For the moment, he refuses to talk to investigators," the source at the prosecutor's office said.
One soldier was injured in the incident near the entrance to the Paris museum, which went into lockdown and closed for the rest of the day, reopening on Saturday.
The attacker was carrying a backpack that contained paint spray cans but no explosives, police said.