Love Is in the Air: Virgin Tests a Virtual In-Flight Pickup Line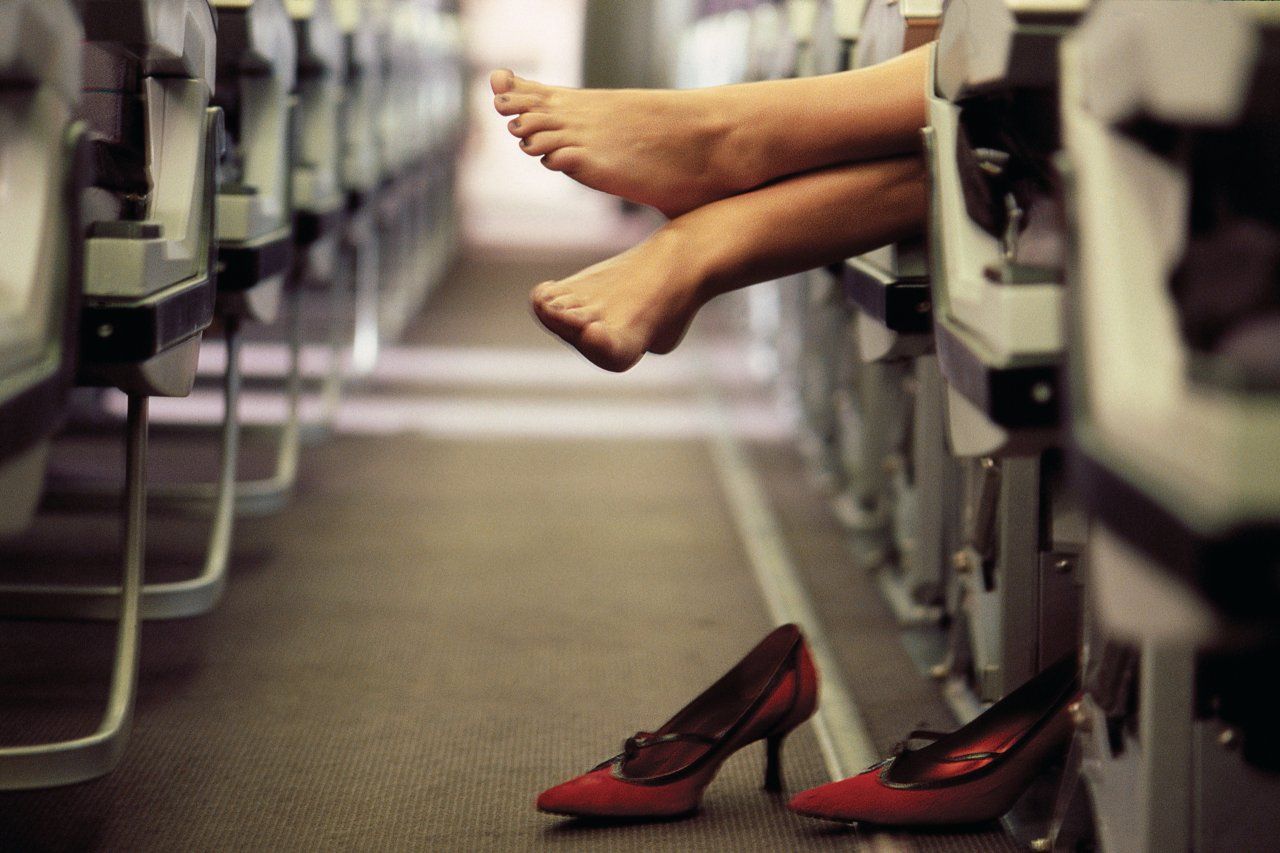 The Golden-Coiffed president of the Virgin Group, with an estimated net worth of $4.6 billion (half of which he has recently pledged to charity), shared his personal tips for "getting lucky" on airplanes in a goofy YouTube video this week.
So what works for the happily married Virgin chief? Try approaching a woman with a check for her favorite charity, delivered in the mouth of a puppy; use your suborbital spaceship to skywrite haikus outside her window; and then fly her off in a hot-air balloon to a private island (cue flirtatious laughter).
But we're not all high-flying billionaires. For a more cost-effective option to finding mates in the economy seats, Sir Richard announced with a smile, Virgin America's in-flight entertainment system, Red, now comes complete with a wingman: a seat-to-seat delivery feature that lets one passenger send another a snack, a drink, or a full airline meal. Followed, of course, by the option to connect.
"Just order a drink, meal, or snack, select his or her seat, and don't forget to seal the deal with a suggested seat-to-seat chat," Branson advises.
He has some experience in this realm. At 19, the budding entrepreneur reportedly joined the mile-high club in a tryst with a married woman on a flight to Los Angeles. "We got chatting and it went a bit further. And it was every man's dream, to be honest," he told Piers Morgan in Morgan's book Misadventures of a Big Mouth Brit, adding that he "vividly" remembered seeing four handprints on the bathroom mirror after the act, before lying low as she met her husband at the arrivals gate.
It's not clear how these advances might be received by fellow passengers. (As one of the video's commenters put it, "Because hitting on people in an enclosed space where nobody can possibly leave if they're made to feel uncomfortable for several hours is obviously a really good idea.") But those who are game can relax: "We're not the type of airline that bangs on bathroom doors," the Virgin founder has said.
That kind of courtesy could go a long way. "I'm not a betting man," he says at the end of his YouTube short, "but I say your chance of deplaning with a plus-one are at least 50 percent.
"Best of luck out there."