'Love Is Blind: After the Altar': Are Raven and SK Still Together?
The cast of Love Is Blind season 3 are reuniting to show fans what they have been up to since the cameras stopped rolling at the end of the show.
In October 2022, the Netflix dating show, hosted by Nick Lachey and his wife, Vanessa, returned for a third installment, with a brand-new cast of singletons signing up to date, and get engaged, without ever meeting their suitors face-to-face.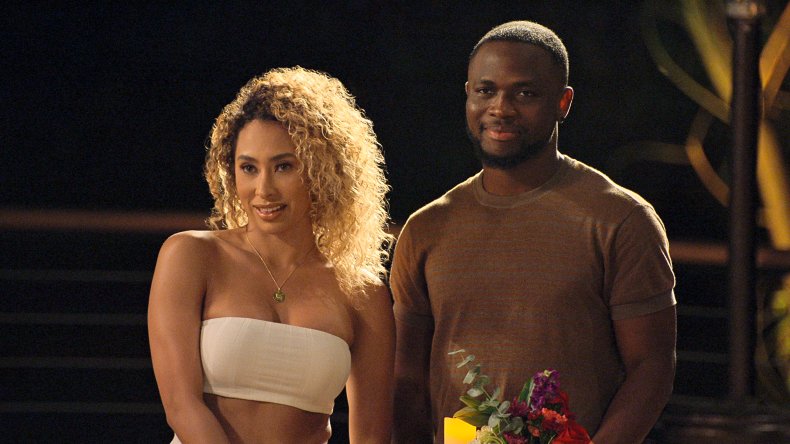 After meeting their fiancés in the pods, Nancy Rodriguez and Bartise Bowden, Alexa Alfia and Brennon Lemieux, Zanab Jaffrey and Cole Barnett, Colleen Reed and Matt Bolton, and SK Alagbada and Raven Ross prepared to tie the knot.
Not everyone made it down the aisle, however. At their wedding, Alagbada left Ross, and everyone else in the room, shocked when he said "no" to marrying his co-star.
The pair had made their way through several relationship struggles in the lead-up to their wedding day. But, ultimately, the groom felt that the fact he was about to move from Dallas to California for school was not a good start to a marriage.
Despite the awkward wedding scenes, during the reunion episode, which was released on Netflix in November 2022, Ross and Alagbada confirmed that they were dating again. They even shared a kiss in front of the cameras.
The revelations didn't stop there, however, and there has been plenty of drama between the pair since.
Are 'Love Is Blind''s SK and Raven Still Together?
Just weeks after the Love Is Blind reunion aired in November 2022, Ross revealed that she and Alagbada had split.
The Pilates instructor told her followers via her Instagram Stories that she and Alagbada were "saddened" to announce they had "decided to go [their] separate ways.
Ross also referenced a TikTok user who had said that Alagbada had cheated on Ross with her.
"Due to on-going legal proceedings surrounding these allegations, we can not provide additional details and ask that you please respect our privacy during this hard time," Ross said of the claims.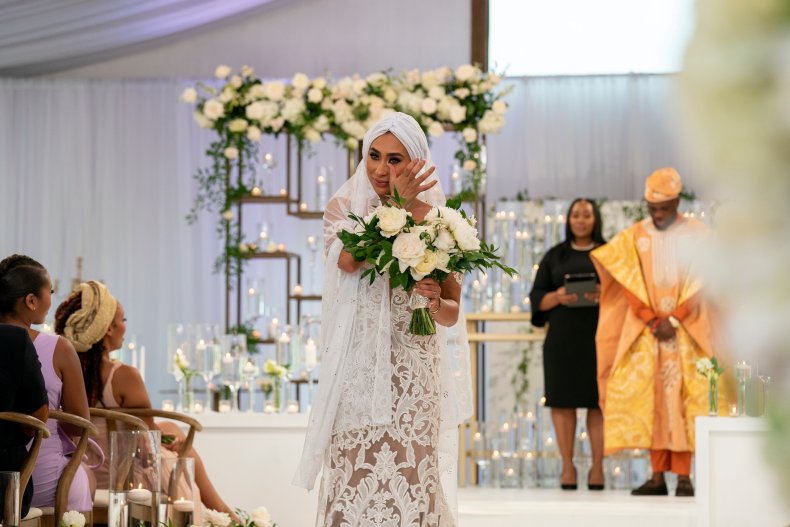 "Thank you for following our love story and believing in us. This journey has forever shaped our lives and we are so grateful for everyone who has been a part of it. Your love and support means everything," she added.
A few days later, Alagbada addressed the situation himself, writing on Instagram: "Raven and I left the Love Is Blind altar as single individuals who went back to dating other people.
"While our journey back together hasn't been straightforward, the unique emotional connection we developed from this experiment kept us together as friends and helped rekindle our relationship after the fact."
Alagbada added: "[The cheating] allegations have been falsely misrepresented with malicious intent to extort, and we are actively pursuing legal actions against the accuser.
"I am deeply sorry for the pain this has caused Raven, my family and everyone involved. Raven and I will continue to support each other and wish nothing but love."
Alagbada later told Life & Style that "all the allegations" regarding cheating were "false."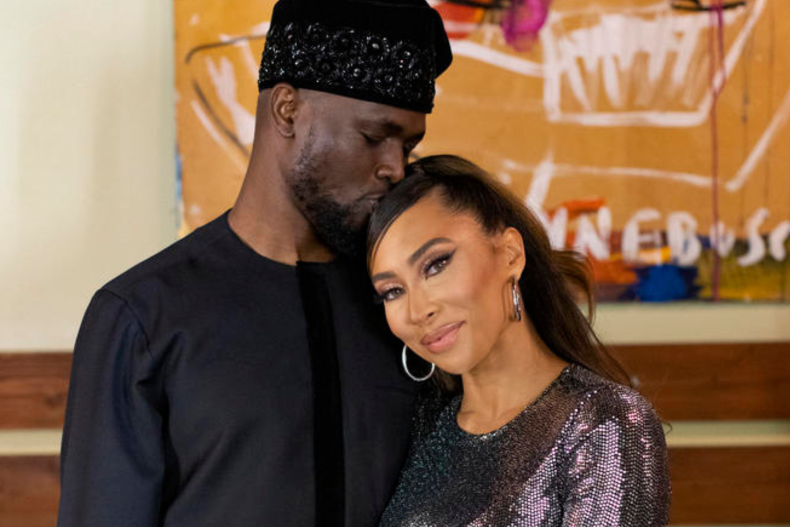 "At no point did we consider each other boyfriend and girlfriend. She is not my ex," Alagbada said of the woman who had started the cheating rumors.
"A lot of people have misconceptions about the timeline of our relationship," he then said of his past relationship with Ross. "When Raven and I left the altar, I went about living my life as a single guy and she went about living her life as a single woman.
"The path leading to Raven and I together was not straightforward. It took a while for Raven and I to even consider or attempt to start dating again. People don't realise that," Alagbada added.
So, for now, it looks like Ross and Alagbada are not together. Fans will need to tune in to After the Altar, however, to find out what, if anything, has changed between the former couple since their last updates.
The footage from the trailer sees Ross breaking down about the cheating allegations, but also shows Alagbada saying that he wants to propose to Ross again.
It's not clear when the footage was filmed, or how long a time period the After the Altar special will cover. No doubt Netflix is keeping fans hooked so that they will tune in for the truth about Ross and Alagbada's relationship.
Love Is Blind: After the Altar season 3 will be released on Netflix on Friday, February 10.