'Love is Blind' And 'The Circle' Are Coming Back And Now's Your Chance to Join The Madness
Netflix released some positive, hopeful news on Tuesday for everyone stuck at home thanks to lockdown. Two reality tv shows, which originally promoted the concept of isolation, will return in 2021, and fans can apply now to join them. Ain't it ironic?
The Circle and Love Is Blind are currently holding open casting for their now-confirmed 2021 seasons. Each premiered in early 2020 on Netflix and will return with its second season. The two shows have something in common: total social isolation.
It's not too different from what you're probably doing right now, except if selected for either show, you could walk away with either prize money or lasting love. It sounds like a positive perk compared to government-enforced quarantine.
The Circle is a competition series that forces individuals to communicate with other players via only a social media-style app called The Circle. Within the app, the players can customize their identity. This leaves room for strategic lying, for some. Others try to endorse their real-life personality. It's basically a popularity contest, which allows the favorite players to hold more power in the game.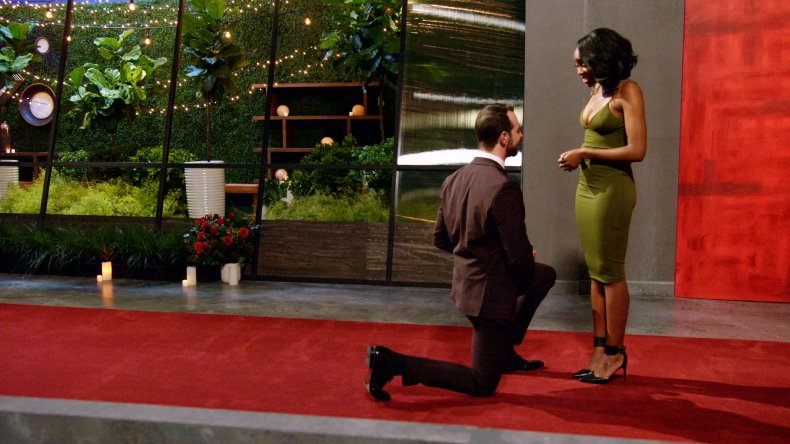 Love Is Blind is similar, but oh, so different. The show starts with singles dating in "pods," or isolated rooms. They can't see the person they're dating: only hear them. Based on vocals alone, and answering deep, emotional questions over a series of dates, the singles are required to accept an engagement before meeting in person.
After they're engaged, the couple meets face to face, moves in together and has to decide to either marry or split up in the finale episode. Season 1 had shocking success. Of 6 couples that got engaged, two were married and are still together a year an a half after filming. A third is currently dating. The show even prompted so many unexpected engagements that two had to be cut from the filming schedule.
Think you'd be a good fit for either some extra finances or a spouse? You can apply now. The Circle is hosting an application on its own website. Three eligibility questions are posed. Applicants must be over the age of 18, have a valid passport and not be connected personally to any Netflix employees.
Love Is Blind has its own casting page. The dating series is looking for Chicago, Illinois based applicants.
Both The Circle and Love Is Blind have been renewed for a third season, too, the Netflix press release revealed. That means even when we're out of required social distancing, we can still watch people struggle in isolation for entertainment.