'Love Is Blind' Finale Spoilers: Who Is the Runaway Bride?
The finale of Netflix's Love Is Blind, the reality dating experiment that has captivated Twitter, is here, and the runaway bride teased at the end of Episode 9 has been revealed.
Warning: this article contains spoilers.
The bride who runs away from her wedding and ends up falling into a ditch is... Giannina Gibelli.
At the end of Episode 9, we saw Giannina say "I do" to Damian Powers, with who she's had a complex relationship throughout the series. But it was Damian who said "I do not," saying Giannina has not been consistent about her feelings toward him, prompting a heartbroken Giannina to run out of the ceremony shouting, "Leave me the f*** alone. Get me out of here. I'm done."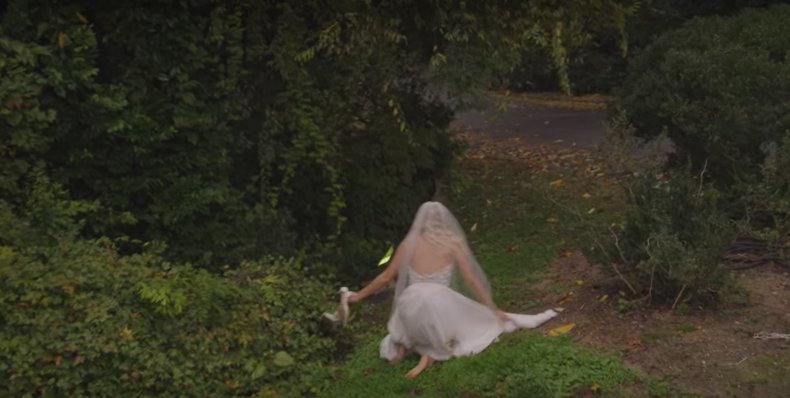 Giannina and Damian had their ups and downs, with Giannina initially wanting to be the one to propose to Damian, interrupting his speech and getting down on one knee herself. From there, Giannina complained about losing her butterflies in the romance, the lack of sexual authority shown by her paramour, and the couple have clashed over their social media usage. (Perhaps breaking up was for the best.)
As Giannina ran off, Damian told his friends, "That is the hardest thing I've ever done. I wanted to say I do. I wanted to. Even if she was all in today, it's one day she's been all in after everything we've been through.
"I wasn't sure she was going to say yes," he continued. "And when she did, it melted my heart and broke it at the same time, because in that moment I was like, 'This isn't right,' because she's saying yes but everything she she showed me—her actions, her words, everything otherwise—said that she's not ready for marriage."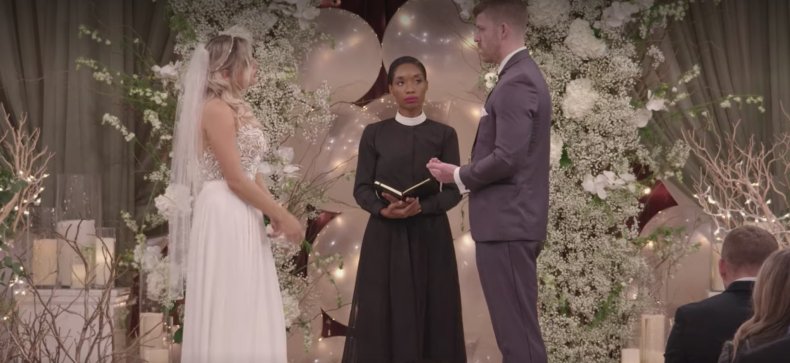 "I need someone that is all in every day, not just some," said Damian.
Damian's heartbreaking decision to dump Giannina at the altar prompted a major showdown between the couple, in which Giannina said that her fiancé's comments about her not being consistent in the relationship were "bulls**t."
"You blamed everything on me, and all I did was tell you how I felt," Giannina told Damian.
Damian responded that he did love Giannina, but she did not accept his apology, telling him, "You messed up."
Adding insult to injury, Giannina ripped a piece of her dress and tied it around his wrist saying, "You can take your bow back"—a reference to an earlier episode when Damian put a bow around his wrist and presented himself to Giannina as a gift.
"I broke both of our hearts," Damian said. "If you ask me 'Is love blind?', love is blind. No matter where we go, this was mine and Giannina's love story. I can't say it's over. We may need time apart. But it doesn't mean we won't be part of each other's lives again."
Love Is Blind is streaming on Netflix now.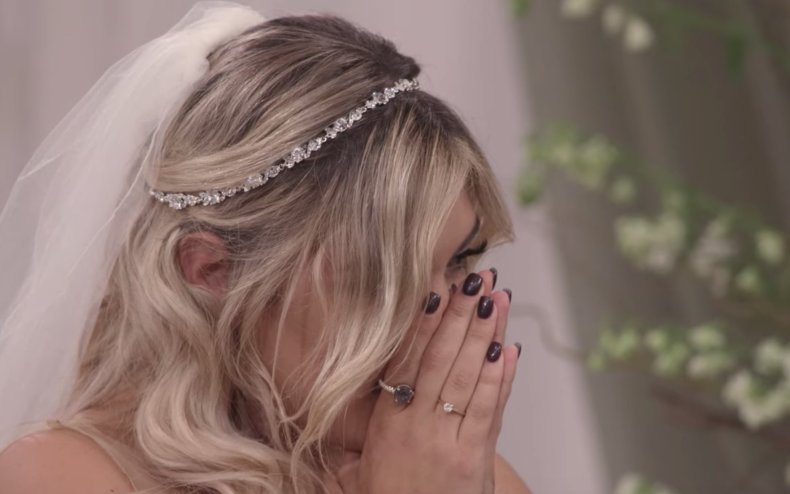 'Love Is Blind' Finale Spoilers: Who Is the Runaway Bride? | Culture