'Love Is Blind' Single Reveals How Many Grueling Hours They Spent in Those Pods
Love Is Blind may not have been as crazy as it seems. One participant in the Netflix series claimed participating singles spent a hefty amount of time on dates in the pods, but only with a few people.
The Netflix reality show introduced 30 singles through an odd dating tactic. No one could see their partner until they'd agreed to an engagement. Instead, they spoke with each other in pods, i.e., small rooms with nothing but a couch, and got to know each other without considering looks.
Rory Newbrough, one of the 30 singles, told Women's Health the time spent in the pods was dedicated to only a few people.
"As the numbers got smaller, the dates got longer—from 30 minutes to several hours," he explained.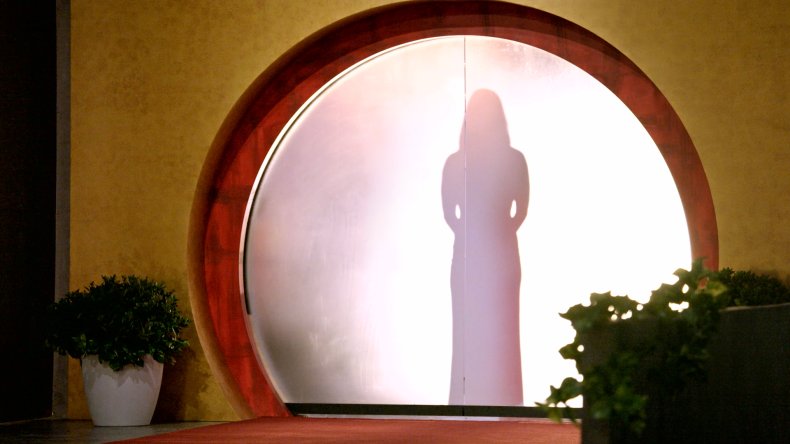 It wasn't totally up to singles to choose who they'd continue dating, either. Each contestant ranked their dates, and from there, the production team played matchmaker. Though all contestants met at the start—meaning they each dated 15 people—shortly, they were reduced to only two recurring dates.
Reality shows like The Bachelor and 90 Day Fiancé are often criticized for how little time contestants spend together before an engagement. While Love Is Blind's formula seems similar, couples really got to know each other.
When singles were down to their final picks, the time spent in the pods increased dramatically. Contestants opened their hearts up in increments of 19- to 20-hour-long dates, Newbrough said.
It came to resemble a therapy session. "I started to realize there were parts of me—walls I put up—and I didn't even know they were there," he explained. "They were just blown open. I was crying the whole time. It was this crazy, emotional experience."
Newbrough and Danielle were engaged on the series, though they broke it off afterward, in the outside world. That's not why they weren't shown on the season, though. Newbrough said Netflix was shocked by how many couples got engaged—eight in total—and that it only expected around two couples to make it to the next phase.
Six couples were filmed in the post-pod stage, though only five made it to the wedding stage. For Newbrough and Danielle, their time on the show was intentionally cut short. "They just gave us our phones back and said, 'Good luck, thanks for joining us, but we just can't cover your story.'"
Love Is Blind is Netflix's latest experimental reality show. It follows competition show The Circle, which also isolated contestants. The series allowed players to create an online profile to represent them. This allowed them to exaggerate their personalities, or even create a fake identity.