China's Cheating Husbands Have Fueled an Industry That Breaks Up Spouses and Mistresses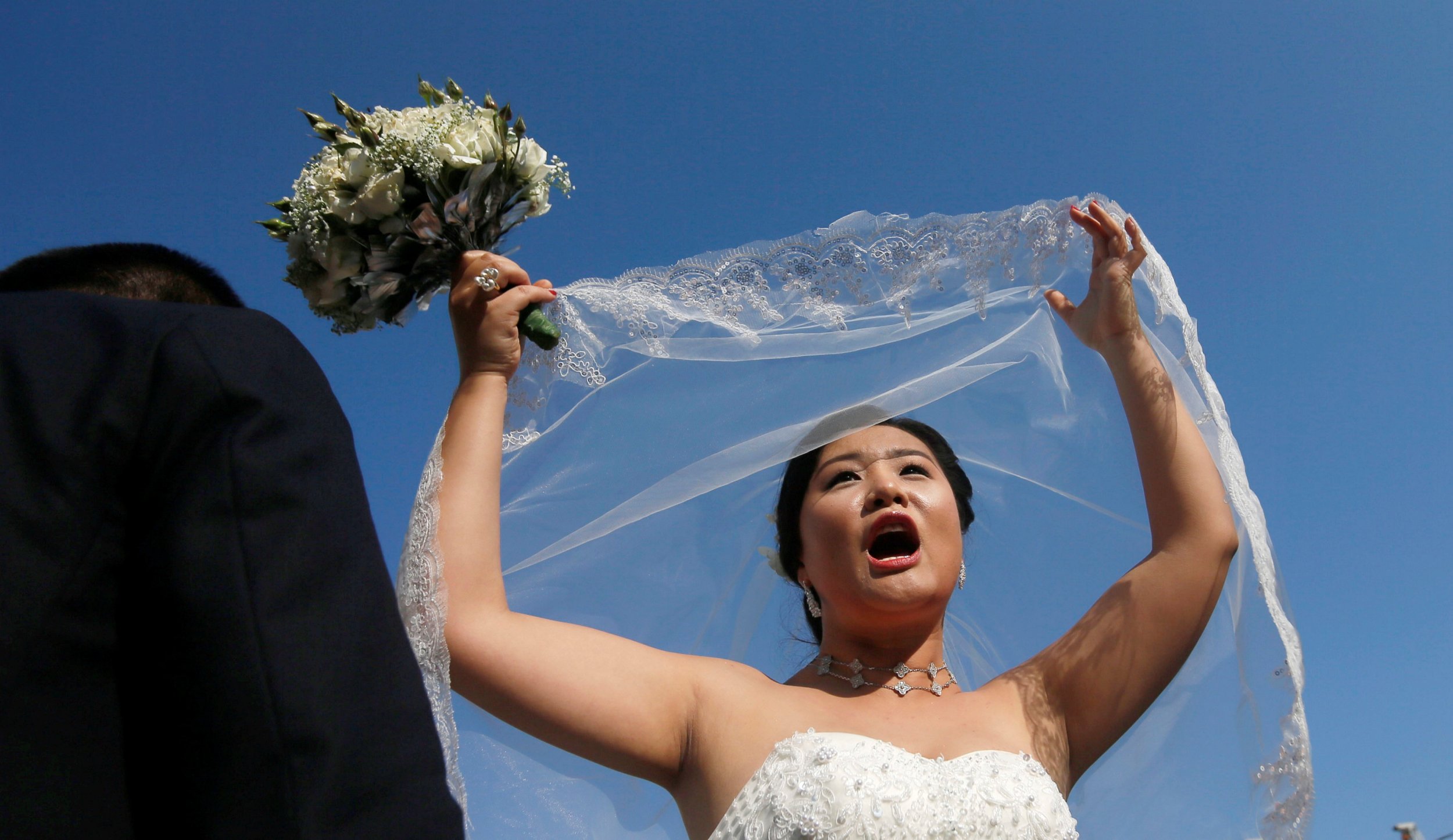 "Mistress dispelling" is an emerging industry in China that is showing no signs of slowing down, and Weiqing Love Hospital is a company thriving off the trade.
The Shanghai-based company helps rejected husbands and wives get rid of the mistress in their relationship, reported the BBC. Put simply, mistress dispellers are people who are paid tens of thousands of dollars by clients, most often wives, to end their cheating spouse's affair.
Ming Li and Shu Xin co-founded the Weiqing Love Hospital 17 years ago. They claim to have seen more than a million clients since opening their doors and have carried out more than 100,000 "dispellings," according to the report.
"We have 33 ways to dispel a mistress," Shu told BBC. "In marriage there are all kinds of problems. And one is having an affair. It's very serious, bad for the family and bad for the stability of society."
She then lists some of the subterfuge techniques used by the company. They included setting up the mistress to fall in love with someone else, convincing the husband's employer to relocate him, and prompting the mistress to end the relationship by informing her of the husband's "rotten character" and "nasty hereditary diseases."
When pushed by the BBC reporter to list more techniques, Shu responded: "Those are a business secret. We can't talk about them in the media."
Although their techniques are highly controversial, the company insists they never do any illegal activities.
Methods employed by other mistress expellers involve renting rooms near the apartments of the mistress, befriending them and encouraging them to end their affair with the married man, reported The Telegraph.
Chongqing Jialijiawai Marriage and Family Service Center, another service provider, reportedly gained the trust of a mistress and convinced her there was no future in her relationship.
"We asked her that if the man left his wife, would she really want to become a stepmother and be responsible for his two kids?" said Yu Feng, the manager of the company, to the London newspaper.
The recent boom in this strange industry could perhaps be explained by a precedent the Supreme Court set in 2011, which held that any property that is brought into a marriage is returned to the buyer on divorce and does not have to be shared with an ex, reported The New York Times.
Although the law does not specify gender, experts agreed that this law would mostly affect women in traditional China, where men typically provide for the home.