'Love Island': Tre Forte's Ohio State Football Career, Controversial Tweets
Love Island is back for 2020 with its second season on CBS. The reality show has introduced 11 new contestants, which include 25-year-old Tre Forte. Prior to entering the Las Vegas villa, Tre had been a college athlete, playing football for Ohio State University.
However, during his five years on the team, he only participated in five games according to a profile piece with Eleven Warriors. In this piece, he said of his time on the Buckeyes: "I came here as a 157-pound boy and left as a 186-pound man. They taught me to be accountable for myself, show up on time and if you want to achieve something in life, you have to work for it."
Though he did an internship at Goldman Sachs in New York after his time on the football team, he worked as a personal trainer prior to appearing on Love Island.
However, his time as a student-athlete has come back to haunt him as his former tweets have resurfaced from 2013, the same year he walked on to the Ohio State football team.
These tweets have led to Twitter users accusing him of colorism for his feelings towards Black women. In 2013, he replied to a tweet asking how he would feel if "Black chicks went to all the White boys" by saying, "we wouldn't care cuz we don't want them ha."
In 2014, meanwhile, he tweeted: "I want my future kids to be mixed w something else."
This has led to a number of Twitter users saying they are determined to get him voted off. One, for example, wrote: "It's now my life mission to ensure that Tre doesn't last on this show. How r u gonna bash your own kind??? Like whoever you like but don't be out here hating on someone because of their race, especially your own."
Another, meanwhile, wrote: "Y'all already cancelled Tre, I LOVE IT ! Get em outta hereee."
Other users have pointed out that the inclusion of Tre has emphasized the racial problems already at the heart of Love Island. One tweeted, for example, "Love island usa just started and we already have a colorist black man who's name is Tre. And no one chose the black girl ofc."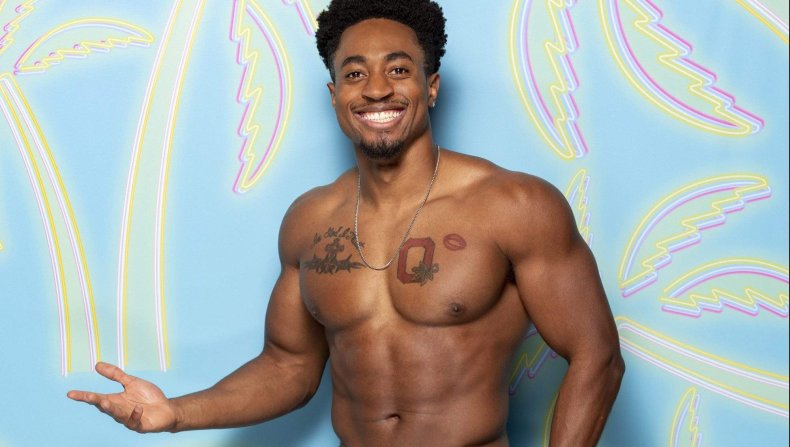 Another tweeted: "baby this love island casting. do better. one black woman, and three black men who don't like black women. chile.. anyways. Tre the first islander we voting off!!"
Newsweek has reached out to Forte's Love Island representatives at CBS for comment.
Love Island airs at 9 p.m. ET on Mondays, Tuesdays, Thursdays, Fridays, and Sundays on CBS. Love Island: More to Love airs Saturdays at 8 p.m. ET on CBS.