What Days 'Love Island' is on TV and How to Watch It Online
Love Island is one of the CBS shows that has been able to restart filming, with the show's contestants currently quarantined together in a Las Vegas hotel ready to keep us entertained throughout the rest of summer and the fall.
With so many shows not able to start filming yet, CBS has filled their schedule with reality shows like Big Brother and Love Island, which are both airing nearly every day on The Eye Network until the end of September 2020.
What days is Love Island on TV?
Like last year, we are getting five regular installments of Love Island USA at week, with episodes airing on Monday, Tuesday, Thursday, Friday and Sunday. On all of those nights, the show will air at 9 p.m. ET / 8 p.m. CT.
This year, we will also be getting Love Island: More to Love, a two-hour recap special that includes the best of the week's action plus never-before-seen footage. This also airs on CBS, but starts an hour earlier at 8 p.m. ET /7 p.m. CT.
This is the Love Island Season 2 schedule until Tuesday, September 29, when the finale will air and one couple will win the $100,000 prize after surviving the five weeks of the show together.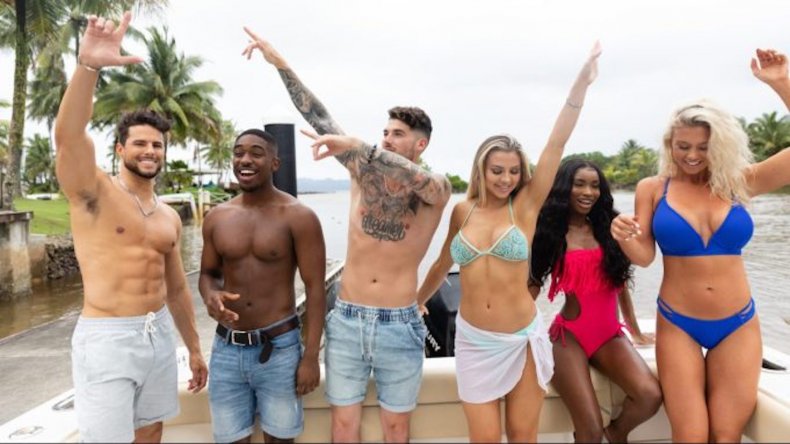 How to watch Love Island online
Viewers have a number of ways of keeping up with Love Island USA 2020 online. After episodes air, they will be available to watch with ads on the regular CBS page, which also offers a live stream of the channel viewers can access by logging in with their cable provider details.
Love Island fans without cable who want to live-stream the show and/or watch old episodes (including Season 1) can do the former on any streamer that offers a CBS live stream, including Hulu with Live TV and YouTubeTV, or can do both on CBS' dedicated streamer, CBS All Access.
All Access offers new users a week-long free trial (meaning seven free days of Love Island), after which the service is available for $5.99 a month with limited commercials or (mostly) commercial-free for $9.99 per month. This gives users not only access to Love Island but all of CBS All Access' content, including numerous Star Trek shows and The Good Fight, recently called one of Newsweek's best shows of 2020.
If the US Love Island gives you a desire to watch the original (and far raunchier) UK Love Island, then all episodes of that show's six seasons are streaming now on Hulu.
Love Island USA airs Mondays, Tuesdays, Thursdays, Fridays, Saturdays and Sundays on CBS.