'Love Island' 2021: Who Is Coupled With Who—And Who's Been Eliminated
In 2020, Love Island began with 10 contestants coupling up before an 11th man arrived and shook things up. This year, things are a little bit different, and two contestants will be left out after the first recoupling.
In the 2021 third season of Love Island, things start as usual with couples forming.
By the end of the first episode, there were only five girls and seven boys in the villa in Hawaii, meaning two men will not get a girl after the first recoupling.
The bombshell arrival of two new men on the first day meant after just 24 hours in the villa, two men will end up single after their girls are stolen.
We break down the couples from Day 2 and who could be eliminated as the season progresses.
This article will be updated as the show continues and the contestants recouple. Scroll to the bottom of the article for the latest couplings and dumpings.
Who Is Coupled With Who on Day 1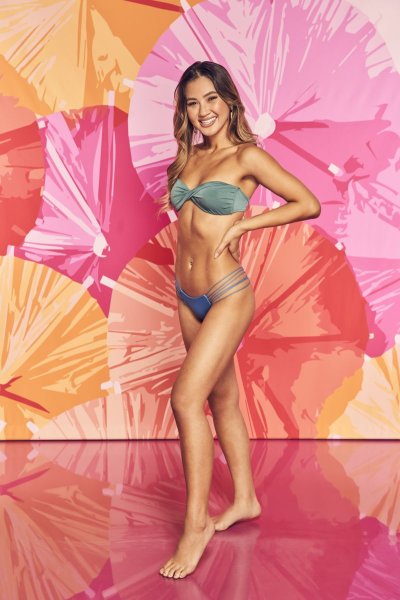 Cashay and Christian
Cashay Proudfoot, 25, is a waitress from Brooklyn, New York. Christian Longnecker, 24, is a coffee company owner from Oahu, Hawaii.
Javonny and Olivia
Javonny Vega, 26 is a real estate investor from Boca Raton, Florida. Olivia Kaiser, 28, is a business owner from Anchorage, Alaska.
Jeremy and Trina
Jeremy Hershberg, 27, is a personal trainer from New York City, New York. Trina Njoroge, 24, is a psychiatric nurse from Hacienda Heights, California.
Josh and Shannon
Josh Goldstein, 24, is a college athlete from Haverhill, Massachusetts. Shannon St. Clair, 25, is a controller at a construction company from Bucks County, Pennsylvania.
Korey and Kyra
Kyra Lizama, 23, is a COVID relief worker from Honolulu, Hawaii. Korey Gandy, 28, a rental car agent from Virginia Beach, Virginia.
Will Moncado and Cinco Holland joined the villa at the end of the first episode, and had 24 hours to decide who to couple up with.
Day 2—July 8
In the second episode, Will and Cinco were able to couple up with girls of their choice, meaning they would steal two women from their couplings.
After a day of games and getting to know the girls, Will chose to couple up with Kyra, while Cinco chose to couple up with Cashay.
As a result, Christian and Korey were made single.
Here are the new couples made on this day:
Cashay and Cinco
Josh and Shannon
Kyra and Will
Jeremy and Trina
Javonny and Olivia
Day 5 - July 11
On Day 5, brought the first recoupling, in which the girls got to decide who to couple up with.
As well as the girls deciding, a new girl, Aimee Flores, arrived on Day 3, meaning only one of the two single boys would be sent home.
Here are the new couples made on this day:
Aimee and Jeremy
Cashay and Cinco
Javonny and Olivia
Josh and Shannon
Kyra and Will
Trina and Korey
Eliminated Day 5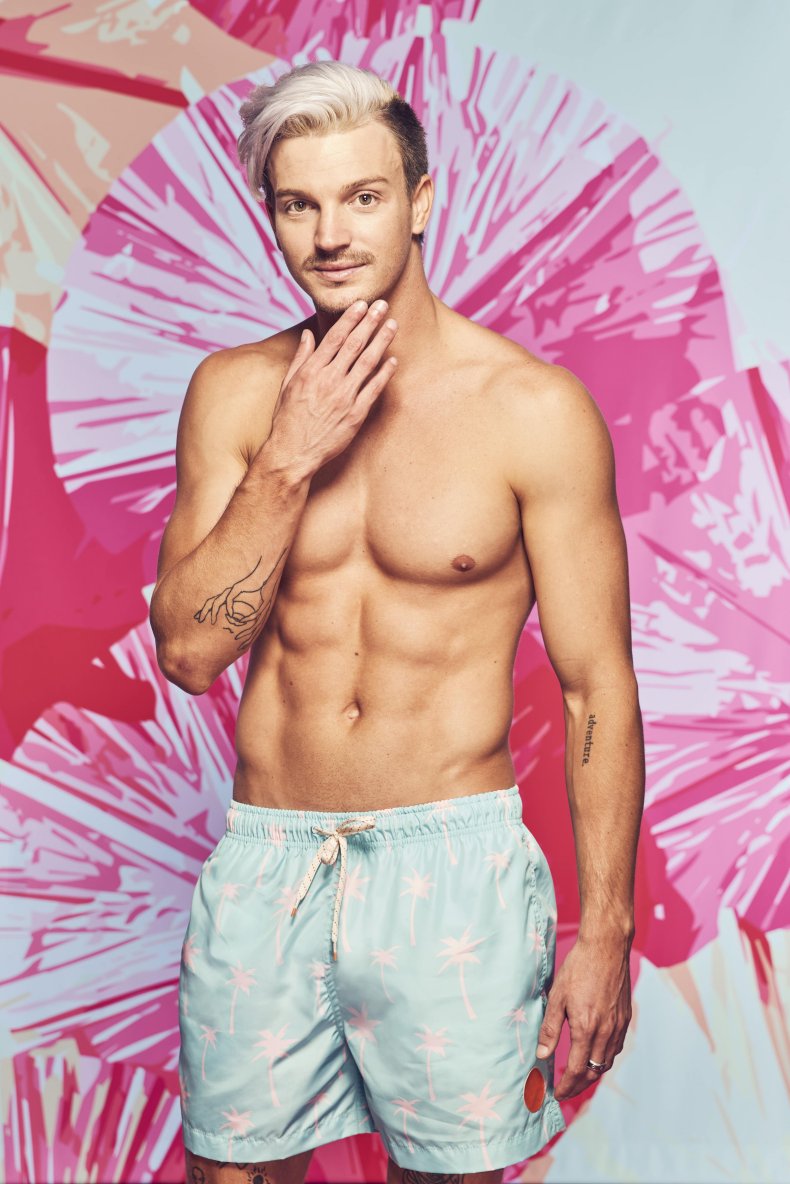 Christian Longnecker, along with Korey Gandy, were made single after two new boys, Cinco and Will, arrived in the villa.
The first recoupling on Day 5 saw the girls take control and new girl Aimee, who arrived on Day 3, opted to couple up with Jeremy.
As a result, the last boy standing was Christian, so he was dumped from the island.
Day 11 - July 17
The first recoupling of the second week saw new girls Roxy Ahmad, Lei-Yen Rapp and Florita Diaz and new boy Isaiah Harmison get the chance to be coupled up.
They only had two days to graft, but in the end Florita settled with one of the guys, and Isaiah also coupled up, despite some drama relating to his coupling.
Here are the couples after the recoupling on July 17.
Aimee and Jeremy
Cashay and Isaiah
Javonny and Olivia
Josh and Shannon
Kyra and Will
Trina and Cinco
Korey and Florita
Eliminated Day 11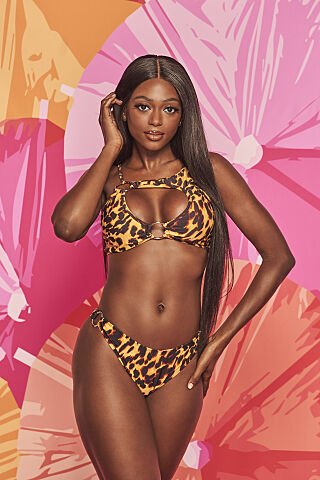 Despite having been in the villa for just a couple of days, Lei-Yen Lei-Yen Rapp and Roxy Ahmad were eliminated after failing to couple up.
Day 15 - July 21
On Day 15, a recoupling saw just one more dumping, as Isaiah Harmison failed to couple up.
Previously, Slade Parker walked out of the villa, having only been there for a day.
As a result, only one person was eliminated rather than two.
The couples on Day 15 were as follows:
Cashay and Korey
Cinco and Trina
Jeremy and Florita
Josh and Shannon
Korey and Cashay
Kyra and Will
Olivia and Javonny
Wes and Aimee
Day 17 - July 23
On Day 17, four Islanders were sent home, breaking up two couples, which meant two people were vulnerable as a result.
Javonny had been in a friendship couple with Olivia since the first day, but he was sent home along with new couple Aimee and Wes.
Jeremy was also heartbroken when his partner, Florita, was sent home.
Eliminated Day 15-17
In very quick succession, Love Island lost six Islanders in just a couple of days.
They were Isaiah, Slade (who walked out on Day 14), Wes, Aimee, Javonny and Florita.
Love Island episodes air Tuesdays through Fridays and Sundays, all at 9 p.m. ET / 8 p.m. CT.
Day 22 - July 28
After a pretty hectic week in Casa Amor, the time came for another recoupling, with islanders tasked with choosing whether to couple up with a new arrival or stick with their partners.
At the end of the recoupling, seven of the Casa Amor islanders were dumped, and only one islander was left single when her partner chose not to return to her.
Here are the new couples from Casa Amor's recoupling:
Charlie and Cashay
Jeremy and Genevieve
Korey and Leslie
Kyra and Will
Trina and Cinco
Josh and Shannon
Olivia chose to stay with Korey, who went for Leslie, meaning she was left single.
Eliminated Day 22
As Olivia was an original islander, she was able to stay in the villa single, while the Casa Amor islanders went home.
These were Flo Mueller, 26; Isabel Johnson, 21; Kay Taylor, 24; Andrew Phillips, 28; Gabe Sadowsky, 27; Kam Mickens-Bennett, 25 and Raul Frias, 24.
Two days later, Leslie Golden, 24, was removed from the island for having a dab pen on the premises, which breaks the rules.
Eliminated Day 25
After this recoupling, a vote took place where America chose their favorite islanders.
Of the least favorites, one boy and one girl had to go home, and it was up to the other islanders to choose.
They chose to save Trina and Jeremy, after which they had to select another boy and girl to save. They decided to keep Will and Kyra in the villa.
As a result, Genevieve Shawcross, 22, and Cinco were sent home.
Days later, tragedy struck the villa and Shannon and Josh decided to leave the island together on Day 31.
This came after news broke that Josh's sister had died the night before.
He told his fellow islanders: "She was an unbelievable person. She was the reason I'm here, the reason I found Shannon and met all you guys. It's unexpected, but she lived an unbelievable life. I just need to be home with my family right now to support them.
"I just want to let you guys know that I'm so grateful to have met all of you, consider you all my best friends. We're going to see each other again. This isn't it."
Day 32 - August 7
The following day, another recoupling took place, and more dumpings occurred.
Given the people who had left earlier in the series, and the arrivals of Alana Paolucci, 28; Andre Brunelli; 28, Bailey Marshall, 23; Elly Steffen, 26; and K-Ci Maultsby, 27, there were new people to choose from.
But one girl was to be dumped from the island.
The new couples from the Day 32 recoupling are:
Alana and Charlie
Andre and Trina
Jeremy and Bailey
Korey and Olivia
Will and Kyra
Elly and K-Ci
Eliminated - Day 32-34
As a result of the recoupling on Day 32, Cashay was forced to say goodbye to her fellow islanders.
Two days later, another public vote left new couples Bailey and Jeremy, Alana and Charlie, and K-Ci and Elly vulnerable.
The saved couples chose to keep Jeremy and Bailey in the villa, while the group once again chose to save Alana and Charlie, meaning K-Ci and Elly had to say goodbye.