'Love Island: Aftersun': Live Updates, How to Watch Yewande Faces Arabella for the First Time
If you are one of the many American viewers patiently waiting for more episodes of Love Island Season 5 to air, you may not want to continue reading since this will contain spoilers.
For international readers or the select few American fans who are dedicated enough to sort out a VPN so you can watch Love Island in real time, you are well-versed in the Yewande, Arabella and Danny love triangle.
Yewande, the gorgeous Irish scientist, has been in the villa since the beginning and had found a true connection with an Islander until Danny walked in. While things seemed to have smooth beginnings, their relationship quickly became riddled with tribulations.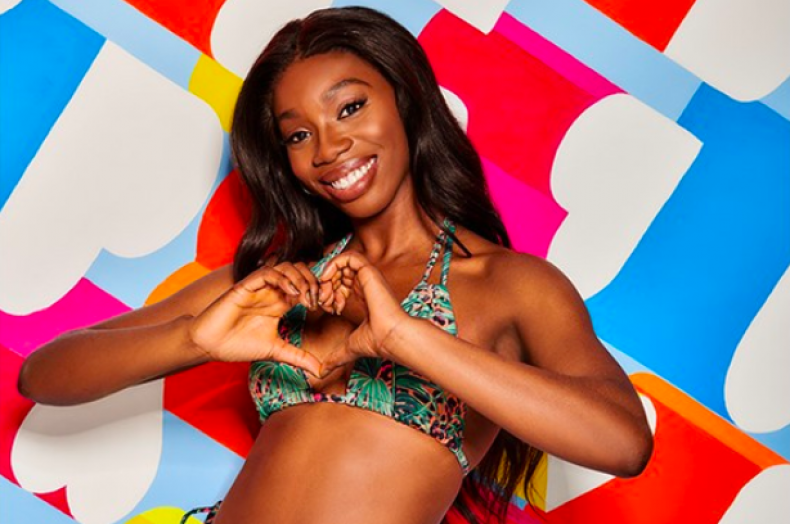 Danny required more affection and affirmation from Yewande but the 23-year-old wasn't ready to let her emotional guard done. Fast forward a few episodes and supermodel contestant, Arabella arrives in the villa and shakes things up. Ultimately, Arabella gave the emotional attention Danny was craving, which set Yewande packing.
Now, for the first time since her departure from the villa, Yewande will appear on live television Sunday and discuss the Danny debacle.
Love Island: Aftersun will bring Yewande and Arabella together to hash out their boy-centered drama, along with an appearance from Season 3 alum Olivia Attwood.
As Yewande walked on stage, she definitely looked calm, collected and unbothered by her recent breakup. While being asked some tough questions by Caroline Flack, it doesn't look like the 20-year-old scientist has any bad blood with Danny. Of course, living through your breakup for a second time isn't the easiest thing, Yewande simply said the two had "different love languages."
"We just spoke different love languages," Yewande told Flack. "It's not that we weren't compatible, it's just that we had different love languages. With him, he is more affectionate and words of affirmation; however, I'm more acts of service."
"I feel like it took a while to understand each other," she added. "When we finally did, it was too late."
After Yewande left the stage, the Danny-discussion wasn't over quite yet. Bombshell Arabella took the stage to discuss how their relationship was just starting to "blossom." Despite never being the girl who would tread on another girl's toes in the outside world, Arabella came into the villa knowing exactly who she wanted.
"I didn't want to be fake and go for someone that was single. The boy I liked, unfortunately, was in a couple," Arabella said.
To stir the pot just a little bit more, Flack played back Arabella and Danny's first kiss as Yewande was sitting in the crowd. When asked how the Dublin-native felt about it, audiences could obviously tell it was nothing but awkward.
"It's just weird, isn't it? How long was that after I left," Yewande questioned.
"Probably an hour," Arabella cheekily answered.
Find out what is next for the remaining Islanders when Love Island airs on ITV2 weekdays at 4 p.m. ET.
To watch Love Island from the US, a VPN (Virtual Private Network) is required to watch the British network. PC Mag curated a list of its Top 10 VPN providers, which can be viewed here.