Did Amy Hart Leave 'Love Island'? Show Responds to Rumors She Left to Seek Psychological Support
Rumors flew Friday that Amy Hart had left the Love Island villa to find "psychological support" amid her drama with Curtis Pritchard. A spokesperson for the show shut down the claims, saying Hart is very much still in the villa, though she's been mourning her lost relationship.
The spokesperson told Cosmopolitan that Hart "absolutely has not left the villa," then added, "this sort of false speculation is distressing for her family and friends to have to read about."
Hart and Pritchard were an item for the majority of the show, until she spent four days in Casa Amor. When she returned, Pritchard revealed he'd become infatuated with new girl Jourdan Riane. Pritchard told Riane he wanted to couple up with her. At the time, he and Hart had spoken about being exclusive.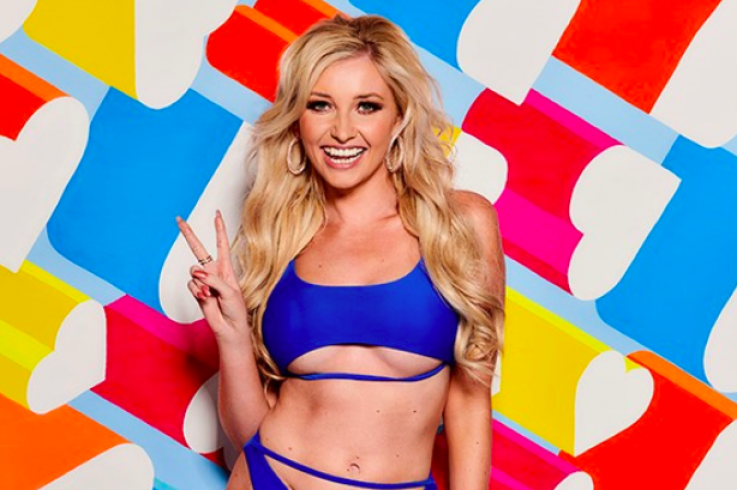 Riane did not want to pursue romance with Pritchard, which prompted him to attempt to smooth things over with Hart. She told him off in no uncertain terms. "I was coming back here to tell you that I loved you," Hart said, as reported by Cosmopolitan. "I've been away for four days, and I come back to find out you've been snogging other people, you've been telling other people you're recoupling with them. You have zero respect for me. I feel like I deserve better than to be cheated on. Do you think I deserve better than that? Do you think I deserve to worry every time you go off somewhere? You've made me look like a mug."
The show's producers have said they aim to monitor the emotional hardships of the Love Island contestants. "We take the emotional well-being of all the Islanders extremely seriously," a spokesperson explained to The Sun. "We have dedicated welfare producers and psychological support on hand at all times who monitor and regularly speak to all of the Islanders in private and off-camera, especially if someone appears to be upset."
The spokesperson also revealed that all participants on the show have emotional and psychological support on-hand if needed. "All the Islanders are therefore fully supported by the professionals on site and by their friends in the villa," the statement continued. "This means Islanders are always able to reach out and talk to someone if they feel the need."
Did Amy Hart Leave 'Love Island'? Show Responds to Rumors She Left to Seek Psychological Support | Culture