'Love Island' Dr. Alex Speaks About Lack of Mental Health Support by Producers in Light of Contestant Deaths
British reality series Love Island may seem like all fun and games, but 2018 contestant Dr. Alex George (simply known as Dr. Alex) says something needs to change. In light of the recent deaths of former castmembers Mike Thalassitis (2017) and Sophie Gradon (2016), Dr. Alex says there's a lack of "mental health support and aftercare" for reality show contestants.
This article may contain information that is triggering to some readers.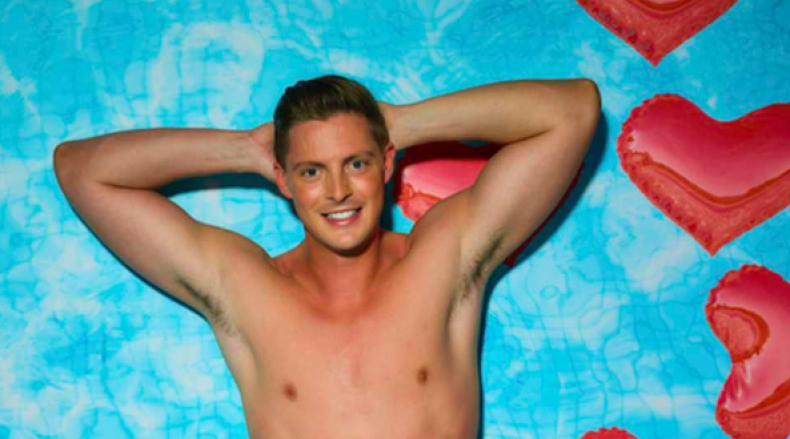 "My experience has been a good one. I was assessed by a psychologist before, during and after my time in the villa, and was told I could ask for help at any point," Dr. Alex wrote in an opinion piece published by The Guardian Monday. "In the past year, I've realized that the rejection I experienced on the show, and the attacks I've had on social media since have affected me more than I initially thought."
He continued: "Shortly after Christmas, I approached ITV and asked for counseling. The sessions it organised with a psychologist have helped me adapt to life after the show. But I did have to ask for counseling, and I worry not all contestants struggling with the after-effects of the show will necessarily feel comfortable doing so."
Both Thalassitis, 26 and Gradon, 32 were found dead in their homes within the same year and many critics called for Love Island to be canceled. While the show remains on the air, host Caroline Flack confirmed to The Sun that the show has "evolved" since the tragic deaths.
"The production team has continued to evolve their processes with each series, as the show's popularity has risen and the social and media attention on Islanders has increased," ITV2 said in a statement at the time.
The statement continued: "The key changes this year are – enhanced psychological support, more detailed conversations with potential Islanders regarding the impact of participation on the show, bespoke training for all Islanders on social media and financial management and a proactive aftercare package which extends our support to all Islanders following their participation."
Dr. Alex went on to say that he was "glad" to see changes made in production during this season of Love Island. However, he says the work isn't over.
"The production team should also make participants fully aware of the risks, as well as potential positives, of taking part, so people are more likely to make informed decisions about whether to enter the villa," the south-east London doctor wrote.
"There also needs to be much more guidance on how to interact with social media after the show, in particular how to deal with trolling," he added. "There is not one former Islander I have spoken to who has not experienced anxiety about their Instagram and other social media accounts."
He concluded: "I also believe there should be an element of career advice and support with financial planning as part of the aftercare: the idea that islanders will walk out of the show and make millions of pounds is absurd, and the realization that this isn't the reality can affect contestants' mental health and wellbeing."
If you or anyone you know is struggling with mental health or suicidal thoughts, please call the national hotlines listed below.
National Suicide Hotline: 1-800-273-8255
SAMHSA's (Substance Abuse and Mental Health Services Administration) National Helpline: 1-800-662-HELP (4357)