Love Island U.S. has come to the end of its third season, when viewers learned which of the four remaining couples would take home the big cash prize.
Prior to the final, just four couples remained on the CBS reality show: Kyra Lizama and Will Moncada, Alana Paolucci and Charlie Lynch, Korey Gandy and Olivia Kaiser and Bailey Marshall.
On August 15, Love Island host Arielle Vandenberg revealed which of these four couples the viewers had voted to win the show. Here's who the fans chose.
Who won Love Island Season 3?
Before the winning couple was announced, the runners-up learned that they were not Love Island fans' favorite couple.
First, relative newcomers Charlie and Alana, who entered on day 19 and 26 respectively, learned they were in fourth place. Jeremy, a contestant from day one, then learned that he and Bailey (who entered day 26) were third.
This left four original cast members left fighting to be the winning couple: Kyra and Will, and Olivia and Korey.
It was then announced that the 2021 winners of Love Island U.S. were Korey Gandy, a 28-year-old from Virginia Beach, Virginia, and Olivia Kaiser, 29 and from Anchorage, Alaska.
They are the oldest couple to win American Love Island so far. They follow Season 2's Justine Ndiba (27) and Caleb Corprew (24) and Season 1's Elizabeth Weber (24) and Zac Mirabelli (22).
Korey and Olivia had coupled up officially on day 32 of the show's 40 days. Olivia had been with Javonny Vega until he was dumped on day 17. Olivia, meanwhile, was the sixth girl Korey had coupled with after Kyra, Trina Njoroge, Florita Diaz, Cashay Proudfoot and Leslie Golden.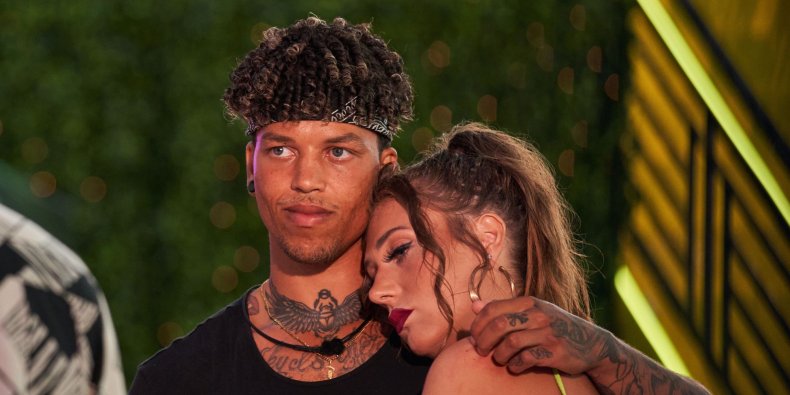 What win the Love Island winners win?
As with the previous seasons of Love Island, the couple won $100,000 between them, making for a cash prize of $50,000 each.
Love Island always offers a final twist on its last day. After a couple wins, they are each given one of two envelopes. One has "$100,000" written on it and the other is blank. The person who gets the former envelope then gets to decide whether they want to keep all the money for themselves or split it with their partner.
This season, Korey got the $100,000 envelope, but said, "this is the easiest decision of my life. I'm going to split it."
Though it is possible for one of the winners to choose to take all the money themselves rather than split it, this has never happened on either the U.S. version of Love Island or the original U.K. version.
However, the temptation is a little higher on the CBS version. The prize for British Love Island is £50,000 ($70,000), $30,000 less than on the American edition.
Love Island Season 3 is streaming now on Paramount+.