'Love Island U.K.' Week 4 Recap: Islander Switch-Ups, Challenge Drama and Custard Pies
Love Island U.K. has failed to be quite as sexy as previous seasons. There has not been that much drama between islanders and many of the singletons have been left on Friendship Island for most of the series.
Well never fear, because the fourth week is here and it is ready to provide some of the love connections and lover's tiffs we have been missing thus far.
It was far more eventful than previous weeks and boy, we needed something to spice up our evenings.
Here is a break down of all the goings-on in the fourth week of Love Island U.K.
Game Of Cat and Mouse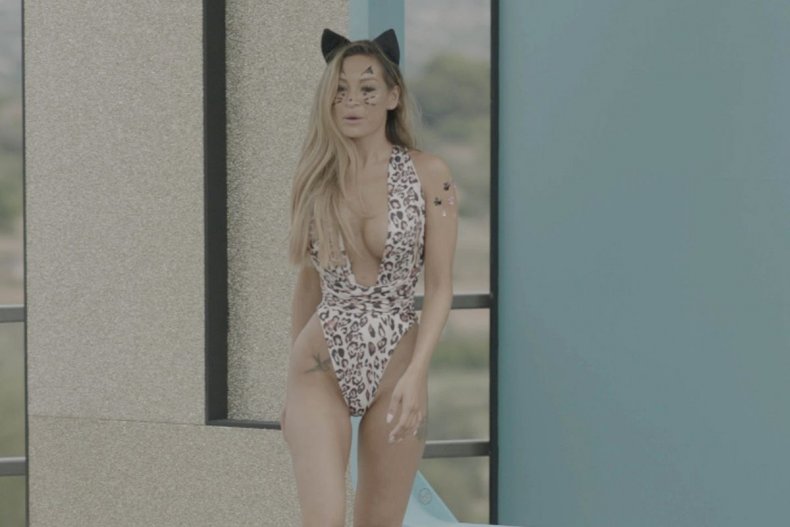 The first challenge of the week saw the girls dressed up as sexy cats, while the lads dressed as mice and didn't clean up nearly as well.
The girls had to do everything from taking a sip of milk to dancing around a pole (as all cats do, of course) before they trap their man and give them a snog rather than the customary piece of cheese.
The girls did their best, though some were more cats with furballs than sex kittens, and Kaz did the ladies proud once again.
AJ had a point to prove and used her snog with Hugo to cement her place with him, though judging by his face he was more shocked and confused than aroused.
Snog, Marry, Pie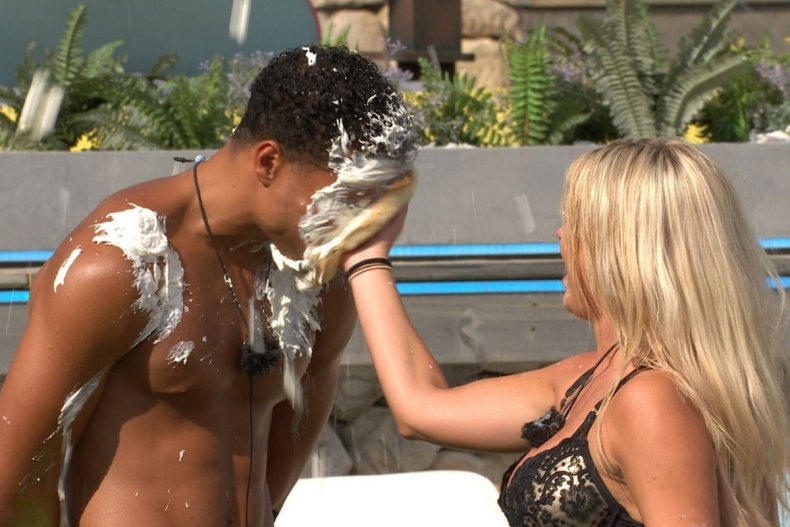 The next challenge is a Love Island U.K. favorite: Snog, Marry, Pie.
This time, the islanders chose the person they wanted to marry, snog and pie, and were able to do all three, almost literally.
They had to propose to their marital choice, snog the person they wanted to, well, snog, and throw a custard pie into the face of the person who they have fewer feelings for.
One particular pie seemed to cause a stir: when Kaz went to her former beau Toby and he dodged her throw.
This infuriated the girls, so Liberty went next and made sure her pie landed squarely on the semi-pro footballer.
It was clear Toby was feeling a little sensitive about being chosen for Kaz's pie, as if nothing which has taken place between them might have conduced such an action.
He confronted her, and sure enough, she gave him the harsh truths we have been longing to hear since he slyly jilted her for Chloe.
Toby seemed unable to hear anything negative about himself, causing Kaz to become even more upset at his unwillingness to hear her point of view.
Eventually, the pair made up and Toby skulked back to his corner with Chloe to reel after yet another islander drama.
A Harsh Dumping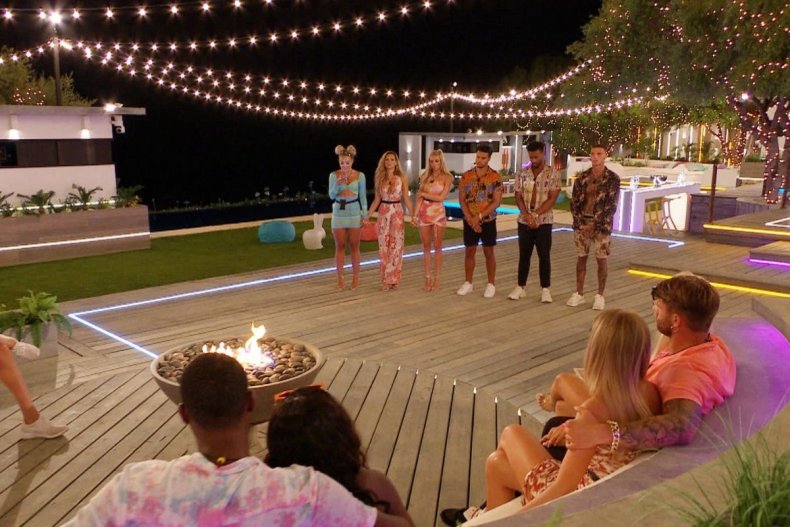 But the drama was not done there, as next the islanders were given a horrendously tough choice: to choose a girl and boy to be dumped.
After the public vote saw three of each gender at the bottom of the table, the most popular islanders had to choose the runts of the litter to leave the island.
The girls had to choose a boy out of Teddy, Danny and Toby, while the boys had to choose out of Chloe, AJ and Lucinda.
Needless to say, Faye saved her man and Aaron saved Lucinda, after spending some time grafting her in the days before.
Given Toby and Chloe were part of the O.G. group (almost) it was clear the newer recruits would be saying their goodbyes, despite it leaving Hugo single again, not that he minded.
The pair left and even talked of starting up their own romance, meaning Lucinda was free to accept all the attention from Aaron and Hugo had to try again with a new arrival, if there ever was one.
Three Surprise Arrivals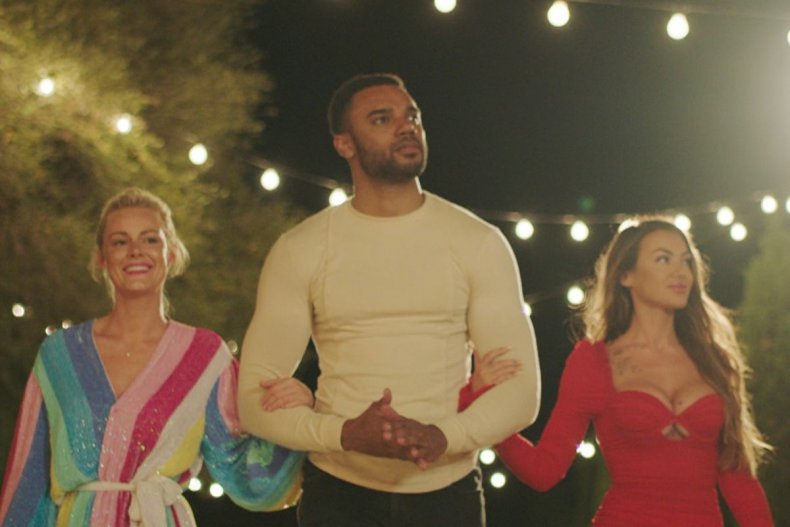 Luckily for Hugo, the producers had his back and on the same night they waved goodbye to AJ and Danny, they welcomed in newcomers Tyler, Georgia and Abigail.
Tattoo artist Abi, 27, immediately took the attention of one islander, and expressed her interest in helping him repeat some previous sly behavior.
That's right, she was all eyes for Toby, and following episodes explored how that blew up in his face.
Marketing executive Georgia, 28, also had eyes for just one islander: Hugo. She even told him as much as they gathered around the firepit, but once again he looked more flustered than excited.
Finally, estate agent Tyler, 26, seemed to be the perfect match for Kaz, who has been waiting patiently for her Prince Charming.
Love Is in the Air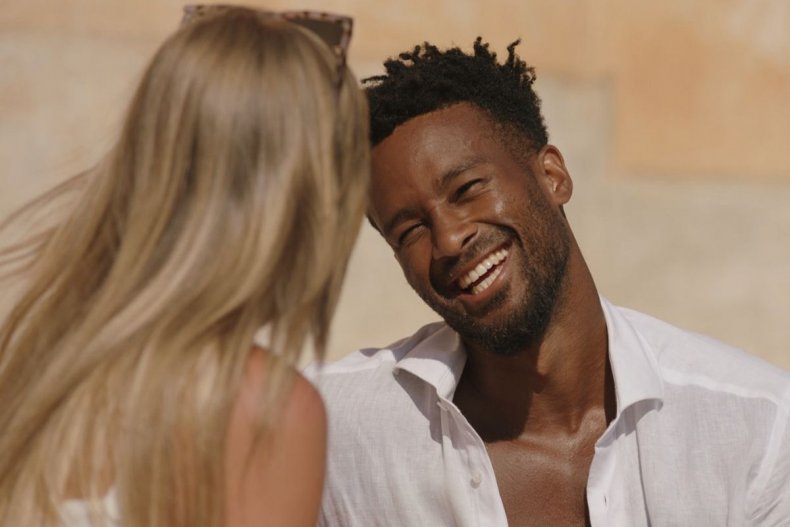 We are finally starting to see sparks fly between some of the couples in the villa.
First to go their official date was Teddy and Faye, where they both finally let their guard down and told each other their true feelings.
Second to leave the villa were Millie and Liam. They were treated to a lovely little picnic in a sunny garden with some prosecco.
The whole experience had Liam head over heels for Millie, later telling the boys he was "falling."
Toby's Head Turns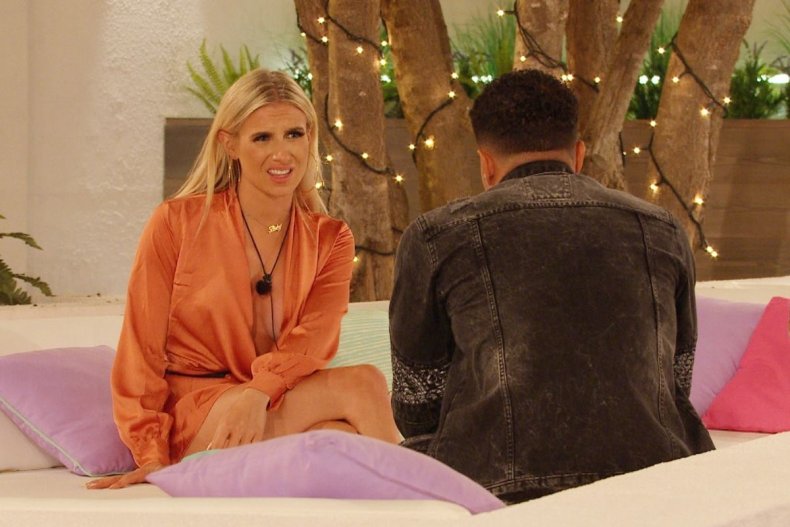 Things were going well between Toby and Chloe before Abigail walked into the villa.
They had had a couple of disagreements, especially after they were voted one of the least compatible couples earlier in the week, but things were getting back on track.
After Abigail shared she had her eyes on Toby, he pretty much called it quits on his relationship with Chloe straight away, admitting he wanted to get to know Abigail as well.
Toby tried to justify his actions, insisting getting to know Abigail was part of a test on his and Chloe's relationship.
"If you wanted to go long term you going to have to get tested" declared Toby to which Chloe responded: "It is not a test for me, it is for you! You failed!" before storming off.
Chloe was devastated, called Toby disrespectful, and closed the door on their relationship, just hours before a recoupling.
A Recoupling and Another Harsh Dumping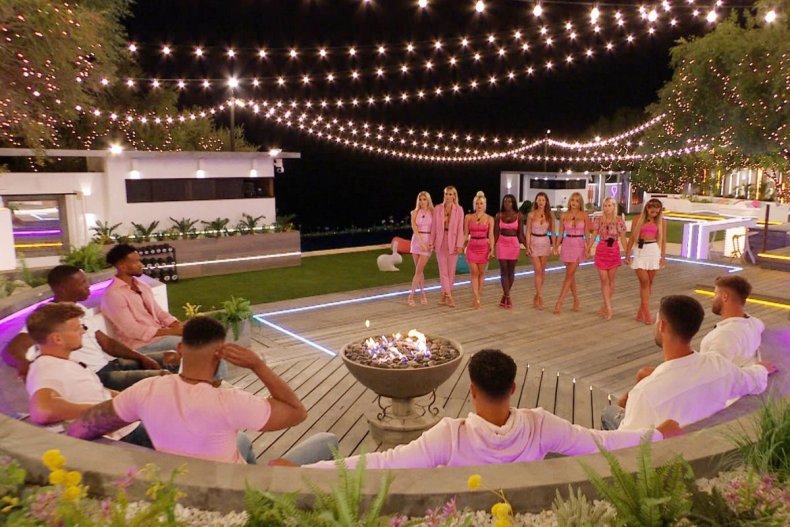 On Day 25 of Love Island U.K., the islanders recoupled.
Once again, the boys got to pick the girl they would like to couple up with, with the girl left standing sent packing from the villa.
As expected, Jake coupled up with Liberty, Liam chose Millie, and Teddy and Faye stayed together.
Now Brad has left, Aaron shot his shot and coupled up with Lucinda, and new boy Tyler coupled up with Kaz.
Toby's head was well and truly turned by new girl Abigail and he boldly chose to couple up with her, leaving a very angry Chloe and new girl Georgia standing.
The big decision on who would be dumped from the island fell on Hugo, who has failed to make a connection with anybody in the villa so far and should really be the one to go.
Hugo decided to couple up with his "best mate" Chloe as expected, sending Georgia, the only girl who actually showed any interest in him, home.
However, in a move nobody saw coming, Hugo completely lost his cool with Toby, calling him out for his treatment of Chloe.
Hugo did not hold back, exclaiming Chloe "didn't deserve to be treated how she's been treated the last 24 hours" and called Toby's claims that getting to know Abigail was a "test" as "b*******"
This did not go down well at all with Toby who was reeling from the comments.
You'd think Hugo had forgotten how much Toby cares about what other people think.
Hugo vs. Toby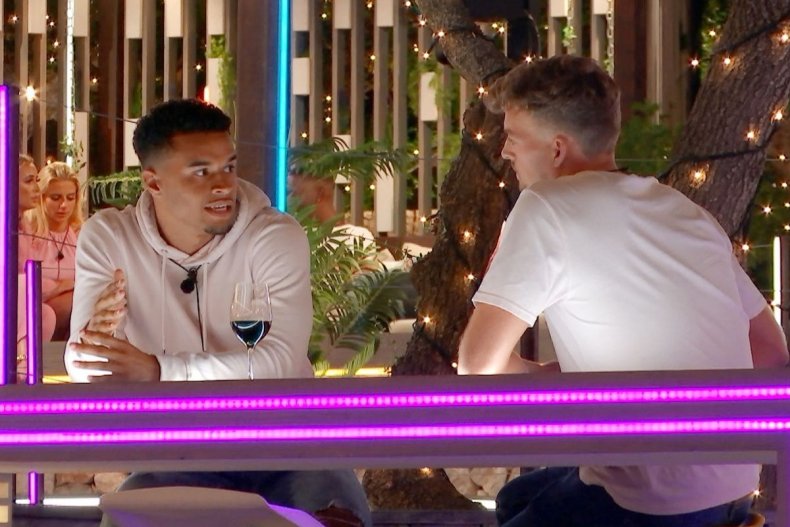 It was Hugo vs. Toby in the villa. Hugo was not sorry at all for what he said, but he tried his best to smooth things over with a very angry Toby.
Hugo put on his best teacher voice and sat down with Toby by the pool and tried to explain why he said what he did.
However, Toby did not want to hear any of it, accusing Hugo of being two-faced for not saying anything he said around the firepit to him before his speech. Fair enough.
But Toby did not stop there, he went on to call Hugo a "girl follower" and insisted they were no longer "mates." Ouch.
Love Island U.K. continues Monday to Friday and on Sundays on Hulu.