CBS Hints 'Love Island' U.S. Could Be Toned Down Compared to Raunchy U.K. Version
Love Island has finally reached America, and it's sure to be similar to the famed U.K. version. The dating show has become a guilty pleasure for many with its steamy hookups and sexy flirting. That freewheeling vibe comes across in the show's narration and the house's cheeky wall decoration—phrases painted on the walls like "get laid"—it's obvious. Whether or not the U.S. version will follow suit has yet to be determined, though there are a few hints it will be toned down a bit.
The U.S. version of Love Island will premiere on CBS, a network known to skew more family-friendly in its reality offerings. Channels like MTV or VH1 are more willing to take viewers deep into the drama and sexual chemistry between the show's main characters, like Jersey Shore or Are You The One?
CBS's best-known reality franchise, Big Brother, fosters an in-show dating environment. It's been widely reported that Big Brother producers provide condoms and other items for houseguest pleasure, but if any "adult situations" take place off-screen. Love Island will have to be a bit different; it would essentially have no plot if the juicy moments and makeouts were shielded from viewers. But that doesn't mea the American version will share the sex-based humor of the British original.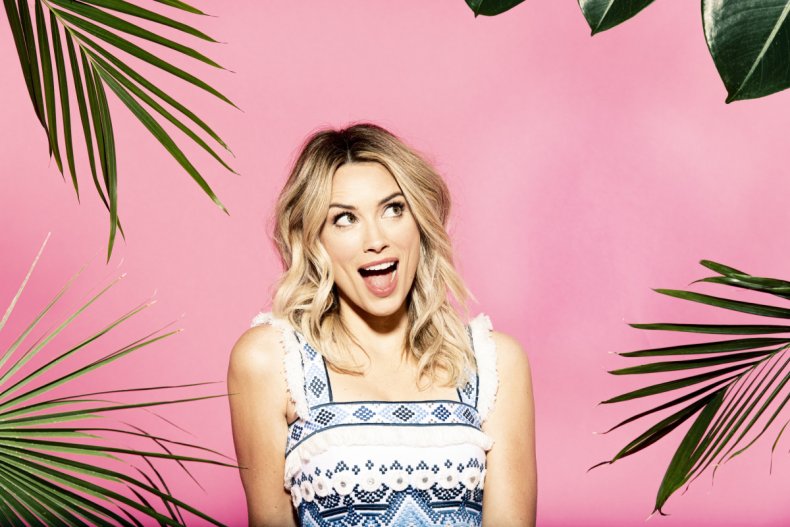 Newsweek subscription offers >
In the U.S. house there are neon signs with comparatively PG-rated phrases like "Sweet Dreams," suggesting a greater emphasis on romance than sex. That said, Love Island U.S. will follow the show's other versions in the bed situation. When a pair is "coupled upm" they will share a bed. In the U.K. version, if the couple isn't getting along, one person may opt to sleep on the couch.
CBS has spoken briefly about how the show will play into their classic reality show lineup. "CBS very much supports the show that's been a hit elsewhere," Love Island Producer David Eilenberg told Entertainment Weekly in June. "We want to make sure the show is the show. It's an aspirational, sexy, fun summer show. And the U.K. show has become less provocative, with more broad appeal over time. We have to conform to broadcast standards, so what happens with language and—to some extent—what we see visually will be a little different because of the platform we're on."
Eilenberg also opened up about why the show about 20-somethings dating multiple people is so addicting. "I think it resonates with young people and the way the dating world is," Eilenberg explained. "One thing we hear about dating apps is you're constantly contending with FOMO and that some hotter better person might be right around the corner—so when do you actually commit? The mechanics of this show bring that conundrum to life."
CBS Hints 'Love Island' U.S. Could Be Toned Down Compared to Raunchy U.K. Version | Culture