'Love Island' USA's First Five Couples Revealed, But Who Will Kyra Pick?
The British reality TV phenomenon Love Island has finally reached the States. While the American spin-off may be considered a bit tamer than the original, raunchy version, that doesn't mean it's going to miss out on any of the drama.
After Tuesday's premiere, the first round of couples are set–but if you've watched Love Island before, you'll know paradise doesn't last long.
As a refresher, the couples are:
Cashel & Caro
Yamen & Alana
Weston & Mallory
Michael & Alexandra
Zac & Elizabeth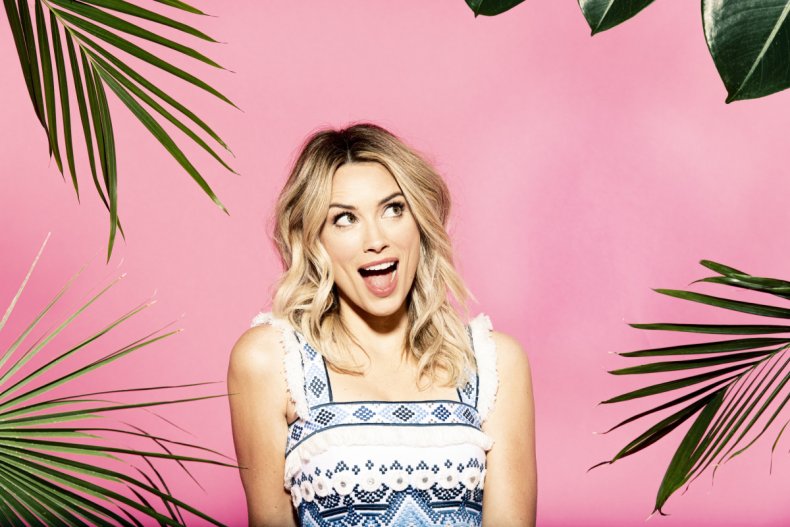 While there's not much drama amongst the islanders just yet, Love Island truly knows how to stir things up–oftentimes by added another contestant into the mix. The surprise Islander to enter the villa is 22-year-old Kyra Green.
Coming into the Fiji-based villa from New York, Green told fellow Islander Yamen Sanders she was bisexual, which could mean the first official re-coupling may result in either a male or female partner for the 22-year-old.
"I feel like, honestly, people are a little bit more free in the U.K. version, and more open to certain things," she said to Sanders. "Like, I'm bisexual and I've had relationships with girls and guys. I just hope everyone can be themselves and America is supportive."
"My first love was with a girl," she added. "But recently, when I moved out to L.A., I fell in love with a guy. A package delivery guy that my sister is really good friends with, actually. So I've been in love with both, but my first love was with a girl."
So, will Green end up in a same-sex couple on Love Island?: "That's a great question," she said. "Story of my whole life."
"I guess you just have to go with how you feel. I don't know. There's no answer to that question, really, I just have to see what happens," she added. "But I want to make some friends, too, so I want to start out being chill with the girls and I'm excited to meet the dudes. I'm hoping there are some weirdos in there."
Though Kyra is keeping her options open, it looks like Twitter may be leaning toward 28-year-old Sacramento-based model Cashel Barnett, according to a poll conducted by the Love Island official account.
Find out who Kyra picks and other drama bits from the villa when Love Island
airs on CBS weekdays at 8 p.m. ET.