'I Return Lost Love Letters and Forgotten Family Heirlooms'
Near to where my grandparents are buried in New York, there is a grave for a baby who was born in 1923 and died in 1924. It sits alone, adjacent to my grandparents' plot. It's really sad because there is no family around her. It affected me more as I grew older, and so at the beginning of 2019 I asked my dad, who is a genealogist, if we could work on finding the family of this baby girl together.
The cemetery didn't have any information on her, but we were able to find her death certificate and see her parents' names and that she had died during surgery for cancer. We located descendants of the baby's parents and when we contacted them, it turned out it was a family legend that there had been a baby who had died at a very young age but the baby's parents hadn't liked talking about it so no-one had known anything about it. In a way, my dad and I discovered this family history for them.
The email they sent back to my dad said they were so grateful that we had found her plot and that they can now visit her. The last sentence of their email said: "Now she never has to be alone." I know that was the moment I fell in love with genealogy because it changed this family's dynamic.
My dad is a genealogist so growing up I had a connection to it, but finding and returning heirlooms to people started in late July of 2021.
Because I'm an interior decorator specializing in budget friendly spaces, I'm at flea markets almost every weekend. I would see hundreds of photographs, letters, postcards, diaries and books— heirlooms that should be with family members—lying in boxes at a flea market. It broke my heart.
I remember passing a letter one day in July and saying to myself, "OK, Chelsey, you're going to buy this for a dollar, take it home and try and see if you can find the family. If you can't, you've only wasted a dollar." I found that family online within 30 minutes.
I remember that moment so clearly because I got butterflies. The following weekend, I bought a ton more heirlooms; like postcards and letters. Since then, I haven't stopped.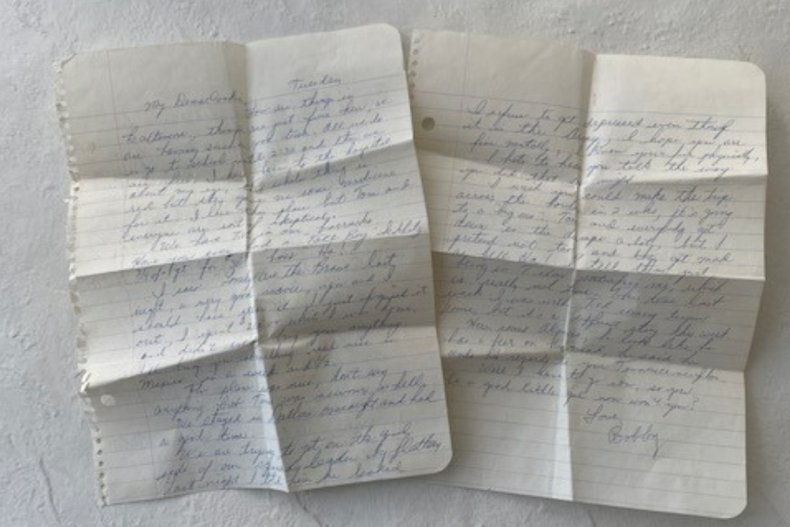 That first family's reaction was positive and I've never had anyone not want the item I have found. Now I research these items, the family and the person behind the heirloom; whether that's the intended recipient, the sender of the letter or the people in the photos, using census records, genealogy databases and archives. I even began making family trees using my own MyHeritage.com account for the families of the items I find.
One of my favourites so far was a recent one. I ended up returning love letters from the 1960s to the woman they were intended for. This woman was still alive and 78 years old. She had been a flight attendant based in New York City and she met a guy on one of her flights. They went out a couple of times and I guess they wrote back and forth, but the two letters I found had never reached her.
She lives in Florida now and it was a difficult one to trace because there was no census record for the '60s. But I ended up finding her and her son and niece. I haven't spoken to her directly, but her niece was saying that she was reading the letters and really crying. I can imagine how weird it must have felt to read these letters from 50 or 60 years ago, that she had never received. That was an emotional one for me because it was the first time I returned something to someone who was still living.
I also recently returned a letter from the Holocaust. It was a letter written when a young woman, Isle, was liberated from a concentration camp, telling other family members that her dad, mom and siblings had died. I even found and watched an interview she did with the Shoah Foundation (USC) in the '90s. She had actually jumped off a train on the way to Auschwitz, escaped to Berlin for some months, was caught again and sent to another concentration camp. Her story is incredible. She didn't have children but she had a close younger relative who went to Germany with her about 30 years ago. I gave the letter back to this relative, which was emotional for her, and for me. It's a feel good story, but people also sell items from the Holocaust and Second World War either at auction or on the black market, so I try to counter that by giving them back.
I've returned hundreds of items, but I count the individual items in batches I find. For example, I found a batch of Second World War photos and letters. But I never ask someone to give me money for postage or to pay for an item. After a few months of doing this and using MyHeritage.com for my research and then posting about it on social media, I guess the site noticed. I now get some assistance from them for some joint research projects and social media. Aside from that, I don't make any money at all from doing this!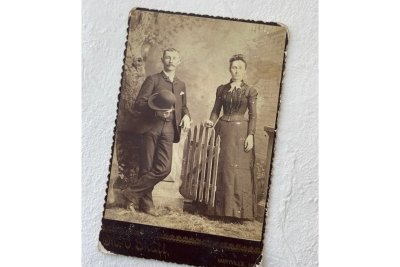 Some people are addicted to true crime and the solving of those mysteries, these are all individual mysteries that I am addicted to solving. I would say I spend six or seven hours a day on it. I run a blog and I've been lucky that it gives me enough passive income to spend time on this. But obviously I still decorate people's homes, work with clients and do e-design. I would love to eventually turn this into something full time. I don't know how or when that would be, though I do think it would be really cool to turn this into a TV show.
We live in a world of reality dating shows and celebrities, but this finds the beauty and the magic in regular people's lives. Every single person and heirloom has an amazing story behind it, whether it's family drama, a love letter that turned into a marriage or even murder.
I found a portrait of a brother and sister from around 1900 and when I researched the family, I found that a few months after the photo was taken, the sister was killed by another one of her brothers. It was a dispute over firewood and the brother meant to shoot his sister's husband but actually shot her.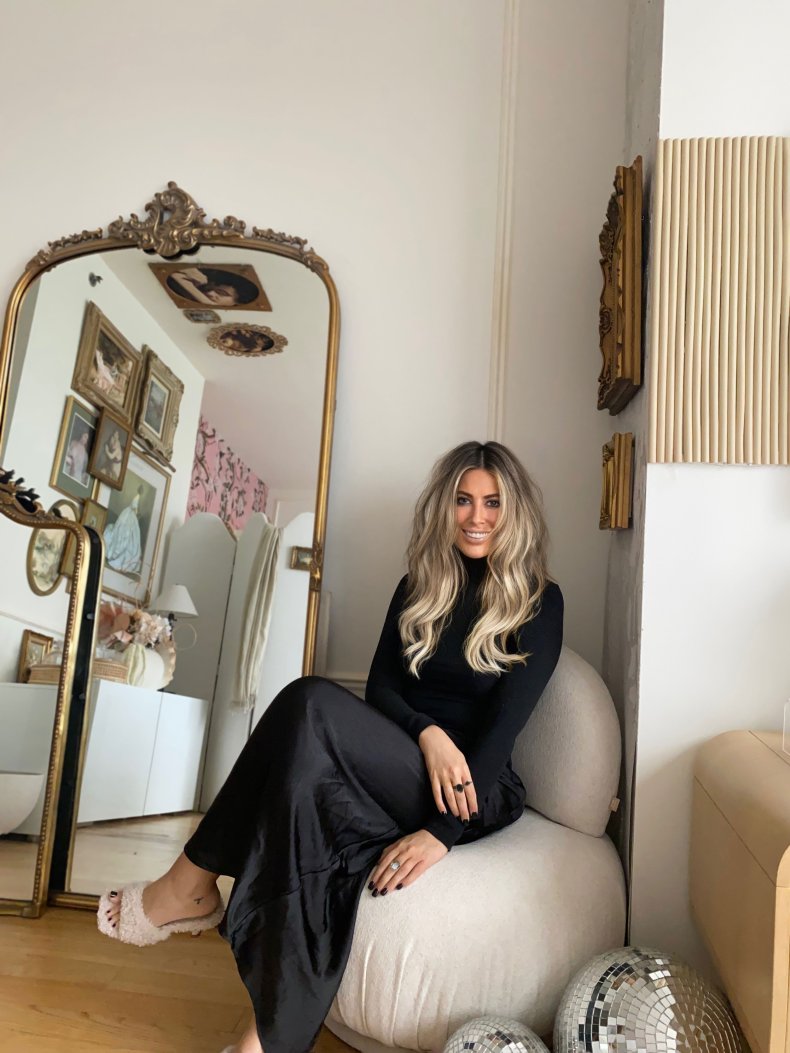 When people ask me why I pick up these items that don't seem interesting, it's because I don't know what the story is yet. I would have never known that story if I hadn't picked up that photograph.
It sounds a little selfish, but I love the feeling of reaching out to someone and seeing them over the moon and excited about an item I return. There is no better feeling in the world. When you think about it, it's a one in a million chance. I'm just a random person coming into another random person's life, saying I found an item at a flea market that belonged to their relative.
I know people think genealogy is hard, but anyone can start doing their own genealogy or even do what I'm doing. All you need is a basic subscription to a genealogy website.
This is what I want to be doing for the rest of my life. I love decorating and design but there is something about genealogy that speaks to my soul. I know it sounds so cheesy, but I know this is what I'm meant to do for the rest of my life. There's magic in average people's lives and that's why I find it so fascinating.
Chelsey Brown is an interior decorator living in New York. You can follow her on Instagram @citychicdecor and on TikTok @chelseyibrown
All views expressed in this article are the author's own.
As told to Jenny Haward.