'Love Nikki' Happiness Event Guide: Tips For Mastering Mysterious Church, Lost Girl and Other Hall of Oath Stages
The latest Love Nikki Happiness 5 Event is here! Check out our complete guide to every stage from Mysterious Church to Tomorrow's Wedding.
Love Nikki Dress Up Queen's latest Happiness Event aka Hall of Oath has begun and there a ton of new stages or chapters for fans to complete in order to win pieces of two beautiful new Happiness-themed suits — Moonlight Sonatina and Pure White Love Song. In order to help you make the most of the new event, we've put together a complete guide to the event, including how long it runs, the suits you can win, and tips for mastering every stage from Mysterious Church to Tomorrow's Wedding.
Love Nikki Happiness 5 Event Guide: Tips For Every Stage In The Hall of Oath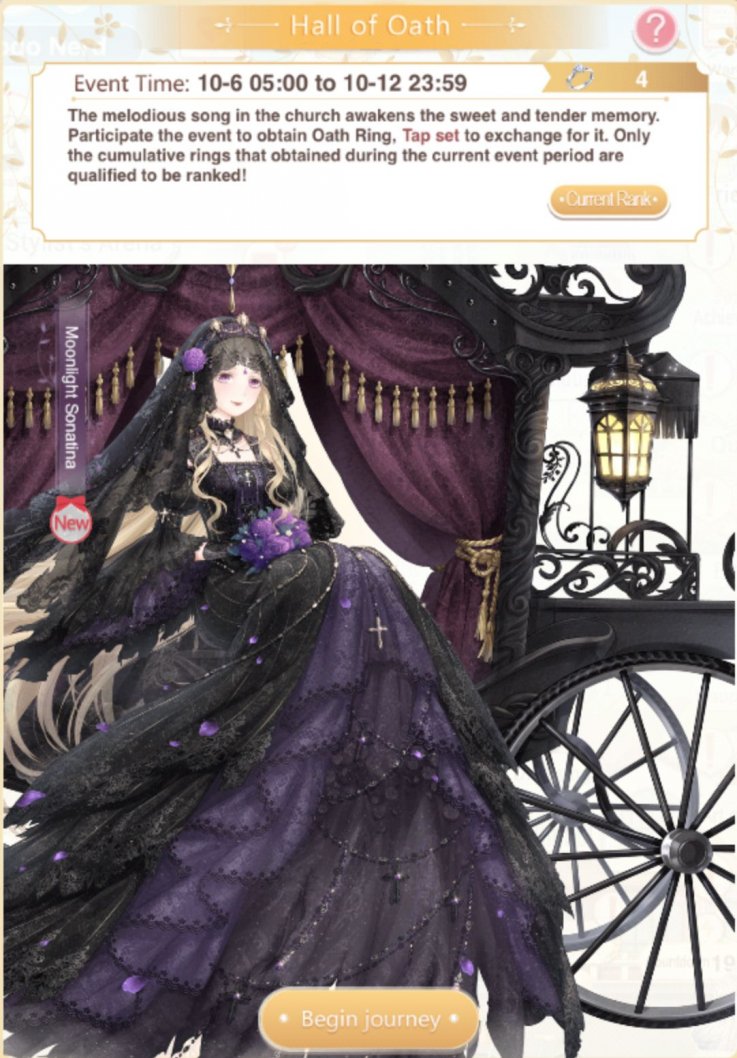 Love Nikki's Happiness event 5 kicked off Sunday, October 7 and will run through Friday, October 12. During the event, players will complete five different stage battles on the Hall of Oath event map. As players complete each stage, they will collect Oath Rings which can be exchanged for wedding outfit pieces. This Happiness Event is a little different than previous ones in that battles PvP. Each stage battle has a specific theme but you either get an S or F depending on if your score is higher than your opponents. When you beat your opponent you win 5 Oath Rings. Losing earns you 3. You can complete each stage up to three times per day but you cannot unlock a new stage until you've beat an opponent in the previous stage at least once.
Tips For High Scores During Happiness Event
Stage 1 - The Mysterious Church​
Stage 2 - A Lost Girl
Stage 3 - Church Infiltration
Stage 4 - Song of Love
Stage 5 - Tomorrow's Wedding
'Love Nikki' Happiness Event Guide: Tips For Mastering Mysterious Church, Lost Girl and Other Hall of Oath Stages | Tech & Science