The latest Love Nikki Summer Color Date Event is here! Check out our complete guide to the event with tips for choosing the best outfit in each match.
Love Nikki Dress Up Queen's latest event, dubbed Summer Color Date kicked off Friday, July 13, at 9 a.m. EDT and will continue through July 22. With it comes a different type of styling battle that requires players to use their knowledge of the Love Nikki wardrobe to choose the suit that best matches the theme. The event features two cute and summery new suits with makeup and accessories that shouldn't be missed. To help you make the most of the Summer Color event, we've put together a guide of everything you need to know about the event along with tips for choosing suits and winning matches. You can also check out our guide to the Circus Magic event, here. Happy Styling!
Love Nikki Summer Color Date Guide: How it Works, Suit Cost, and Styling Tips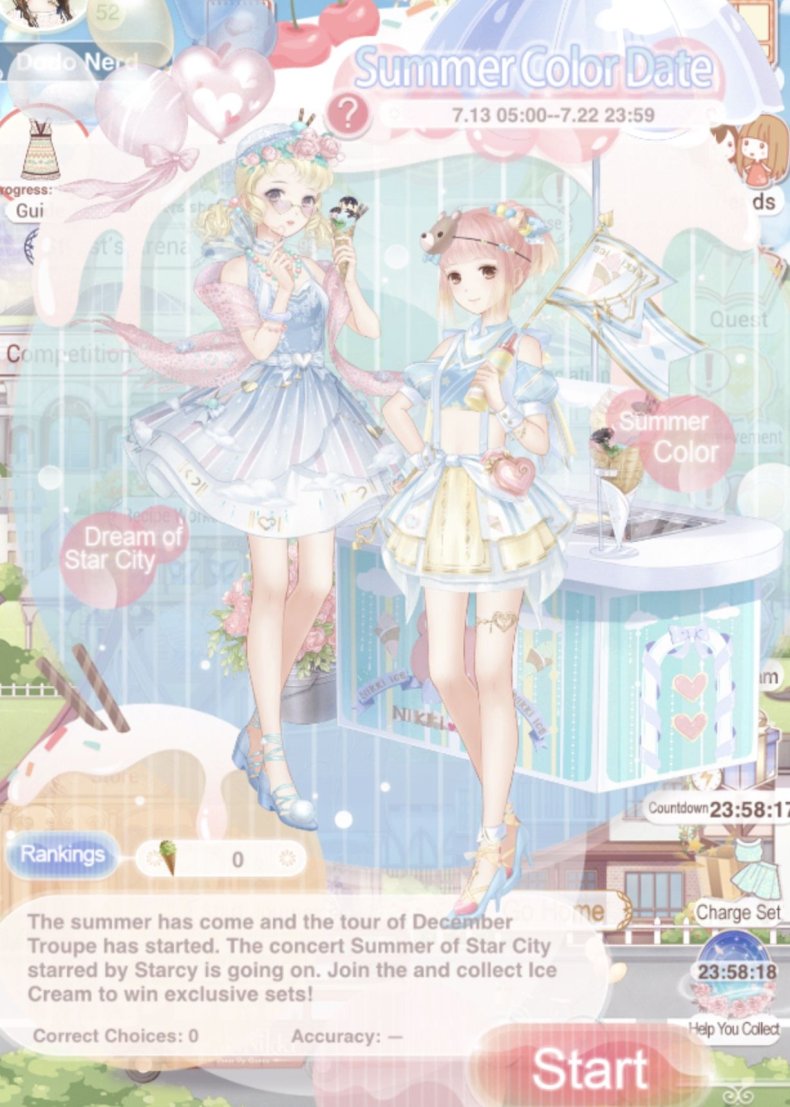 How it Works
The latest Love Nikki event takes place in Star City as the December Troupe begins its summer tour. As mentioned, this event is not a stage battle event, but instead a series of mini-tests of your styling acumen. The battles are similar to those you encounter in the Stylist Arena. During a styling phase, players will be given one of five styling themes along with two outfits to judge. Players must consider what attributes best match the theme and then decide which outfit will score highest for those attributes. If you choose correctly, you'll be rewarded with five Ice Cream Cones -- the currency used to purchase suit items in the event. If you fail, you'll be given a consolation prize of three Ice Cream Cones. Each day players can participate 10 times for free, giving them a chance to earn 30 - 50 Ice Cream Cones per day. Players can participate more times in a day if they choose, with each additional turn costing 20 Diamonds. Below is a breakdown of Suit costs for the event:
Suit Costs
Suit 1: Summer Color
Total Cones Needed: 305
Free Cones (assuming five on each draw): 500 Cones
500 Cones - 305 Cones = 195 Cones remaining
Suit 2: Dream of Star City
Total Cones Needed: 365 Cones
Free Cones (assuming give on each draw): 500 Cones
500 - 365 = 135 Cones remaining
Both Suits
Total Cones Needed: 671 Cones
Free Cones (assuming five on each draw): 500 Cones
Total Cones Needed: 671 - 500 = 171 Cones (35 Extra tries)
35 Extra Tries = 700 Diamonds
Tips For Winning Styling Matches
There are five themes different themes that may appear during a styling match. Below we've listed the judged attributes of each theme along with tips and clothing items to look for in a winning outfit. This is a developing list that combines our observations along with those of the Official Love Nikki Facebook group. As we learn more we'll continue to update.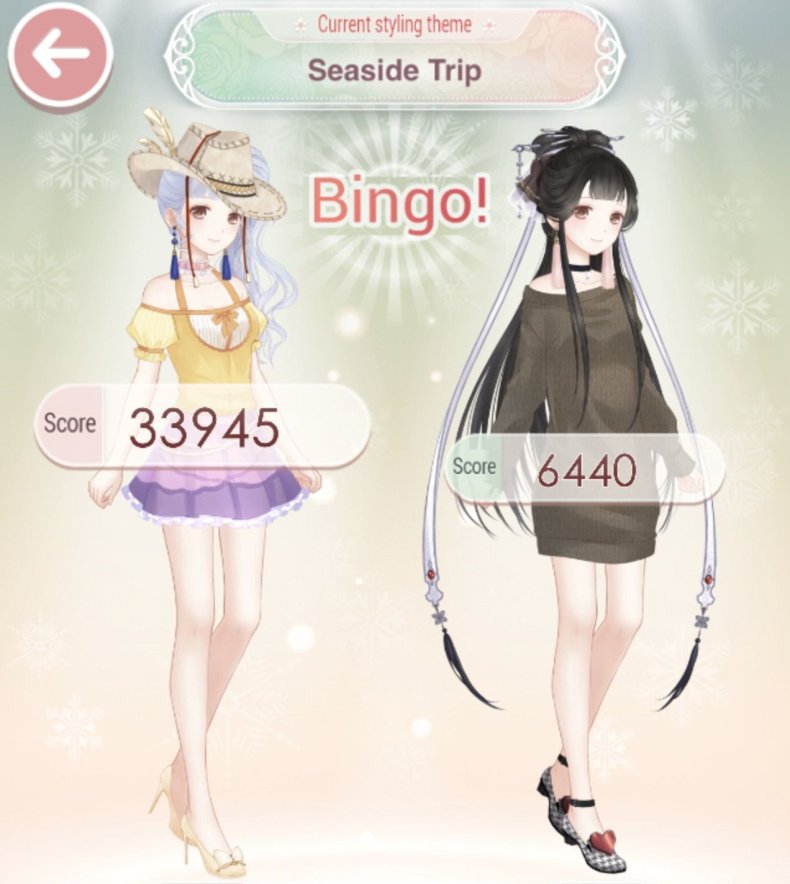 Theme 1: Seaside Trip
Attributes Judged: Cute, Sexy, Lively, Cool, Simple
Similar Stylist Arena Theme: Beach Party
Winning Items: Swimsuits, Sandals, Cool Clothing, Light and Casual -- think childlike.
Avoid: Thick Socks, Heavy Fur Jackets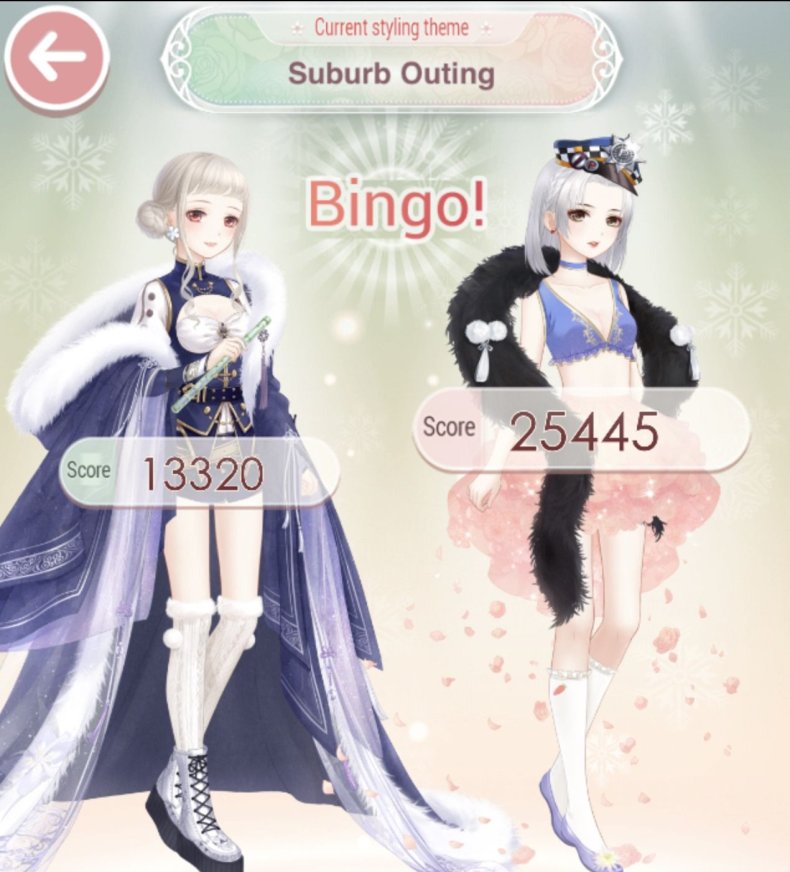 Theme 2: Suburb Outing
Attributes Judged: Lively, Pure, Cute, Cool, Simple
Similar Stylist Arena Theme: Where is Spring?
Winning Items: Decorative Scarves (not warm), Flat shoes, Runners
Avoid: Thick Socks, Heavy Fur Jackets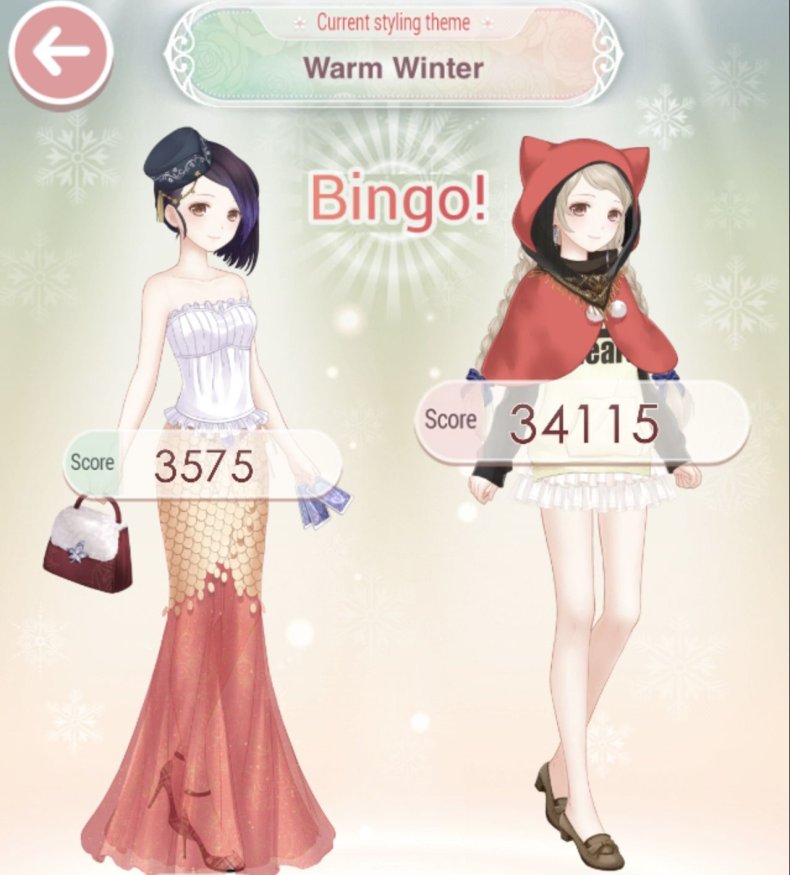 Theme #3 - Warm Winter
Attributes Judged: Simple, Pure, Warm, Cute, Lively
Similar Stylist Arena Theme: Christmas Reunion
Winning Items: Boots, Gloves, Scarves (warm)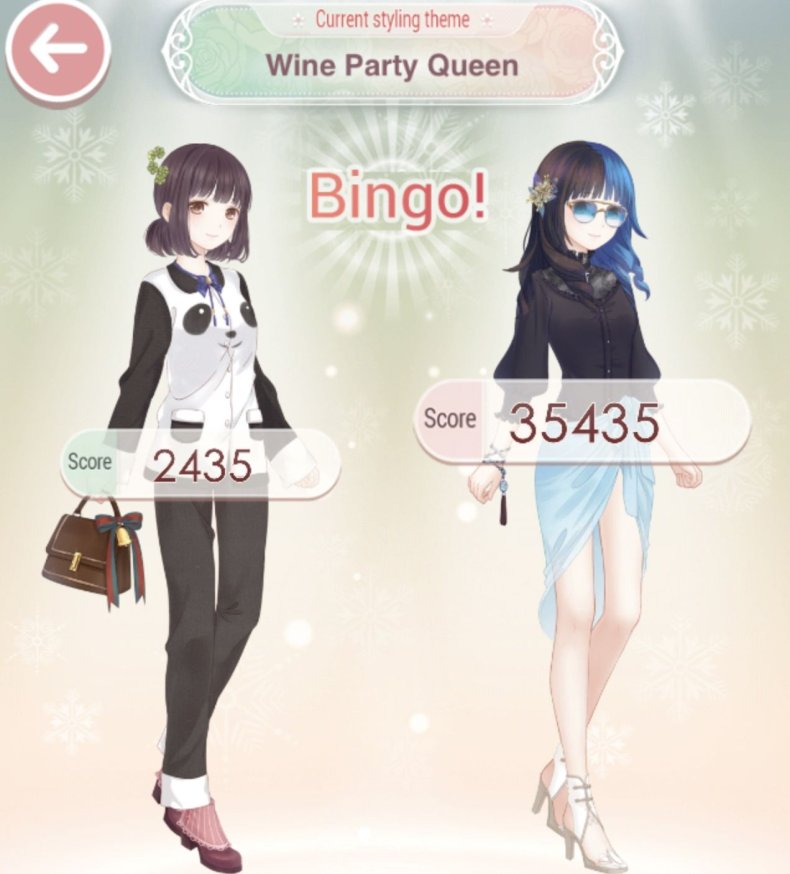 Theme #4 - Wine Party Queen
Attributes Judged: Elegant, Mature, Sexy, Gorgeous, Cool
Similar Stylist Arena Theme: The Queen
Winning Items: Masks, Headdress, Evening Gowns, Fancy High Heels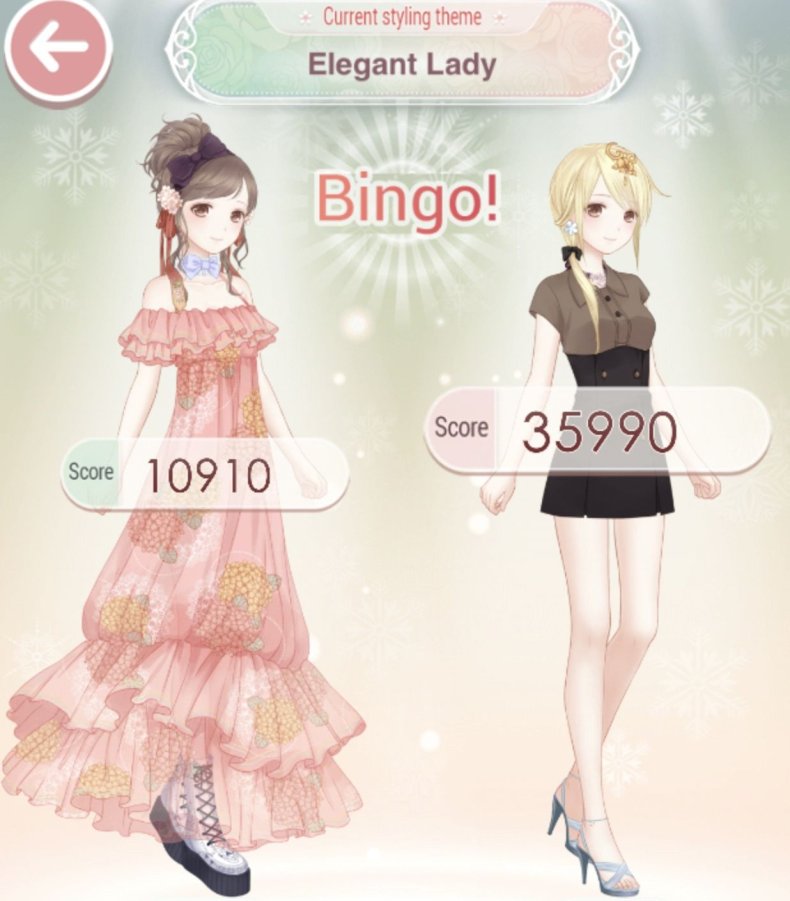 Theme #5 - Elegant Lady
Attributes Judged: Simple, Elegant, Mature, Sexy, Cool
Similar Stylist Arena Theme: Office Star
Winning Items: Stethoscope, Sapphire Hat, Pants, Collared Shirts, Office or Dressy