Meet Nick Robinson: 'Love, Simon' Star On First Mainstream LGBTQ Film Aimed At Teens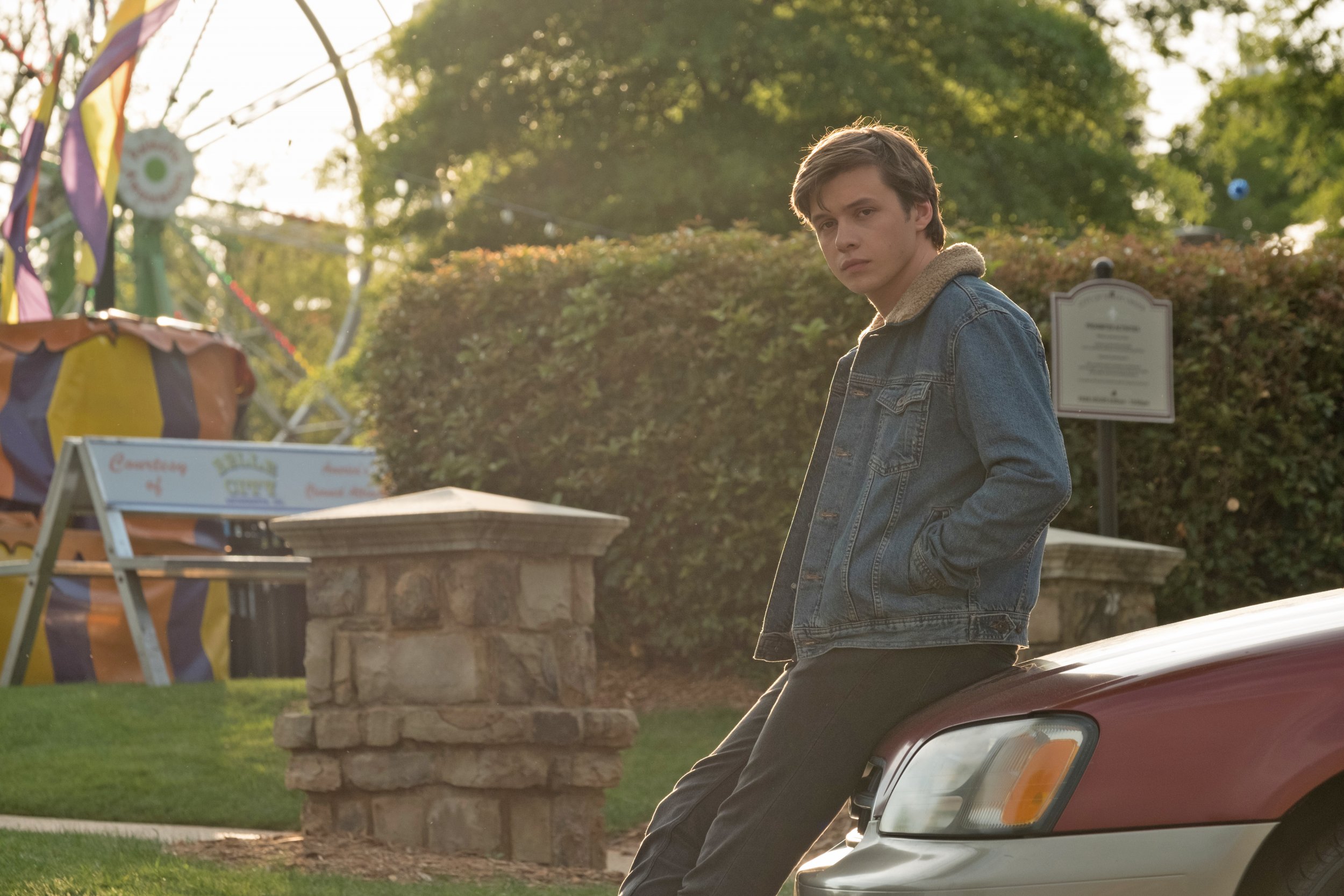 The teen film is not what it used to be, and that's a good thing. No disrespect to the late John Hughes, but movies like Greta Gerwig's Oscar-nominated Lady Bird speak to the challenges of adolescence with a singular authenticity. And one of the greatest leaps forward is in the way films have begun to deal with how teenagers come to terms with their sexual orientation.
The adolescent LGBTQ experience was dealt with beautifully in two recent films, 2016's Academy Award-winner for best picture, Moonlight, and last year's Oscar-nominated Call Me By Your Name. But both of those R-rated films were intended for an older, art house crowd. The first LGBTQ film intended for teenagers and released by a major studio, 20th Century Fox, is Love, Simon.
The film is directed by Greg Berlanti, best known for his work in TV; his first credit was the teen soap Dawson's Creek, and he went on to create Arrow and Supergirl, among many other shows. Love, Simon—based on Becky Albertalli's YA novel Simon vs. the Homo Sapiens Agenda—chronicles the life of a closeted gay teen. That would be Simon, and he is played, with wit and charm, by 22-year-old Nick Robinson, who starred alongside Chris Pratt in Jurassic World.
Newsweek spoke to Robinson about his experience working on Love, Simon.
How did you come to get the role?
I met with Greg two years ago, after reading the script. We talked about this idea of making a mainstream movie about a gay teen in high school, in the vein of the John Hughes films he grew up with. Then I auditioned for the part and eventually found myself in Atlanta. We had about a week of rehearsals before we started shooting, to have a safe space to try things. It actually came together faster than many films that I've been involved with, and that's a testament to Greg [Berlanti]—his vision and power.
Can you explain how Love, Simon is different from other teen movies?
The typical teen movie in 2018 is focused on representation, which I think is an important thing. It's very powerful to see someone that you identify with, or a story that you identify with, represented on the screen, and that can have [a] lasting impact. That's not to say that Love, Simon is representative of the entire LGBTQ experience, or that Simon is representative of that. But it's a step in the right direction that, hopefully, opens the door for more films like this.
How does Simon represent the teen experience now?
This generation, and millennials in particular, ask more questions and examine their sexuality, how they identify and where they fit in, more than past generations. Simon lives by a very strict regimen so that people will not find out he's gay. Because of that, he's very reserved and quiet—on the surface anyway. He doesn't play into stereotypes of what a "gay character" is. In that way, the film broadens the spectrum of sexuality and where someone whose questioning themselves can fit into that spectrum. It's not always black and white.
There's a funny part in the film where Simon is imagining life when he gets to college in Calfiornia, where he can come out of the closet and be super gay. He has a dance scene fantasy, with lots of other LGBTQ people, but then stops: "No, not this gay."
Right, exactly! So, there isn't one way to be LGBTQ—that's the main message.
Did you read the book before taking the part?
I read it after the script, so I had characters colored in my mind. The book added extra layers—it almost felt like fan fiction. Becky has a really unique take on the coming-of-age [genre]. She was a school psychologist at Riverwood High School in Atlanta, so I'm assuming she dealt with stories like Simon's.
Do you think the success of films like Moonlight and Call Me By Your Name helped Love, Simon?
Both of those and countless others paved the way and made this concept more commonplace and mainstream. A lot of people, like Greg, have pushed the envelope, to have other kinds of stories represented. But I didn't realize that a story like Love, Simon was missing until we were making it.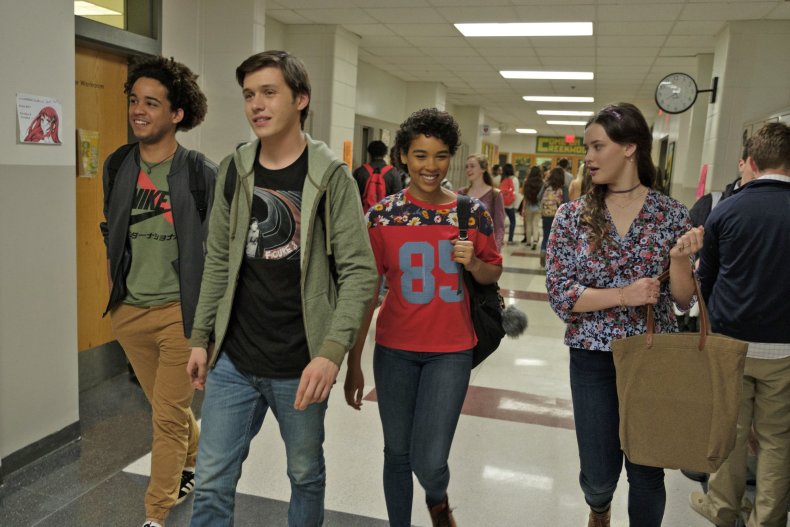 You've been acting for awhile—in the HBO series Boardwalk Empire, the wonderful film Kings of Summer and Jurassic World, among other projects. Did you always want to be an actor?
I fell in love with acting in middle school and high school. There's a quote, "Acting is like stepping into somebody else's shoes without suffering the consequences." You can explore the ideas and concepts of characters, then go back to your own life. It's a cool way to make a living.
Is there a role you'd like to tackle down the line?
I'm a bit of a history geek—I always was in school. Combing through history and finding a character that no one's seen before? That would be exciting.