'I Love You, Now Die' Director Erin Lee Carr Talks Michelle Carter Case, Surprising Feminist Themes
Michelle Carter burst into the national spotlight after she encouraged her teenage boyfriend to kill himself via text. And he did.
Some call Carter a murderer, claiming that Conrad Roy would still be alive without her influence. Others wonder if she was truly to blame. Her story comes vividly to life in HBO's two-night documentary I Love You, Now Die: The Commonwealth V. Michelle Carter.
Because of the major role Carter's texts seemed to play in Roy's death, the case raised questions about the intersections of law and technology with the U.S. court system, as well as for an entire generation raised on social media, sometimes with relationships that take place mostly online.
The film's director, Erin Lee Carr, wanted to highlight this aspect of the case in the two-part series. "This case is about intimacy and about love but it's centered around people who really rarely ever met in real life, so I think it shows the divide between a virtual relationship, that it can be so fulfilling and so big and grand," Carr told Newsweek. "So for me it was really about—how could they love each other if they were so far in terms of distance apart from each other?"
I Love You, Now Die dives into Carter and Roy's relationship: the distance, depression, friendships and family that influenced it all. It also focuses largely on the aftermath of Roy's death and Carter's behavior, which some claimed was a cry for help. From her communications with friends to closeness with Roy's family, the film emphasizes Carter's commitment to remembering Roy, though she legally had a hand in his death.
Carter was charged with involuntary manslaughter in 2015, which drew Carr to the case. She questioned how the charge made sense if Roy's death was indeed a suicide. "That charge was confusing for me, because my understanding then about the case was that she had texted her boyfriend and encouraged his suicide. But that sounded more like assisted suicide rather than involuntary manslaughter, so I thought maybe something precedent-setting could happen here," Carr explained.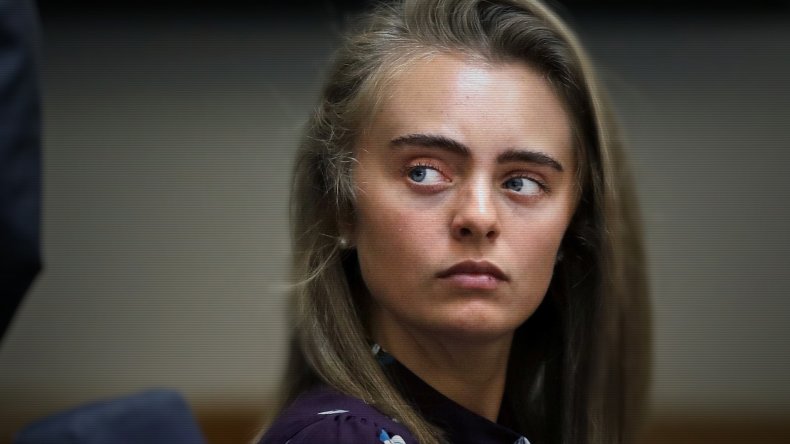 For Carr, the film is about more than the nuts and bolts of the case. "There are a lot of sort of odd, but on-brand, feminist discussions in the film. One of my goals as a female filmmaker is not to push those dialogues where they do not need to be, to but look for projects that ignite our fears, our debates that we have about men and women, about culture, about sexuality. I feel consistently really grateful to work really smart women on topics that I really care about. That's not a given," she said.
That said, Carr explained that if there's one thing viewers should take away from the documentary, it's Roy.
"It's always Michelle Carter's name, and she's even in the title of this project. But there's a lot to think about when we consider Conrad Roy. People who are suffering from suicidal ideations don't all look the same, and the level of support is specific to the person who is asking for it," Carr said.
I Love You, Now Die will premiere on HBO July 9 and 10.
If you have thoughts of suicide, confidential help is available for free at the National Suicide Prevention Lifeline. Call 1-800-273-8255. The line is available 24 hours, every day.