'Lovecraft Country on HBO: How to Watch the Show Online for Free
How to watch Lovecraft Country online
Shortly after the episode airs on HBO, it will be available to stream live on HBO Max, which will host all episodes of the show after they air on TV.
As such, this means that the episodes can be watched for free by using the HBO Max free trial. The service offers users seven days of free access to the streamer, after which the service is $14.99 a month for access to the HBO archives as well as the best of Warner Bros. and more.
However, HBO Max is not the only streaming service that offers users the chance to watch Lovecraft Country. Those who want to watch the show live as it airs can do so on a number of streamers that offers live TV feeds, including Hulu + Live TV, YouTube TV and Sling TV.
A number of these also offer free trials. Hulu offers a seven-day trial period (after which it is $54.99 a month), YouTubeTV is currently offering two weeks free, as is SlingTV.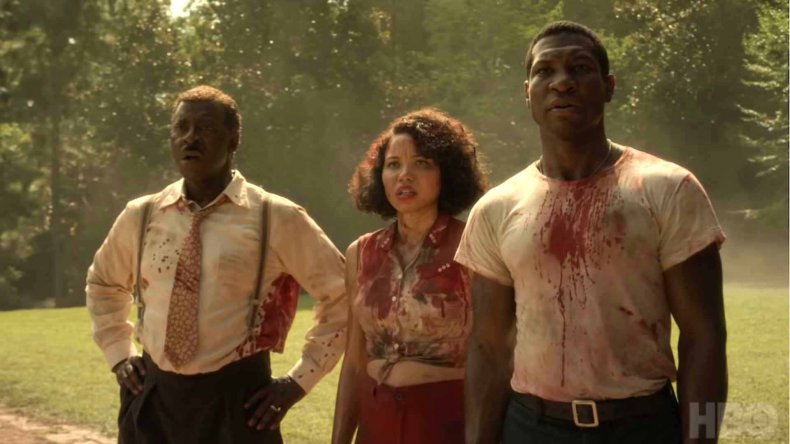 As HBO Max is an America-only streaming service, viewers in other countries can access the show via other services. In the U.K., for example, the show will air on Sky Atlantic, meaning that NOW TV will be its streaming home. Episode 1 is available from Monday, August 17, and offers a seven-day free trial.
In Canada, meanwhile, the show will air on Sunday night at 10 p.m. on HBO Canada, and will then stream on Crave.
The official synopsis for Lovecraft Country reads: "Based on the novel of the same name by Matt Ruff, the ten-episode series follows Atticus Freeman (Jonathan Majors) as he journeys with his childhood friend Letitia (Jurnee Smollett) and his uncle George (Courtney B. Vance) on a road trip from Chicago across 1950s Jim Crow America in search of his missing father Montrose (Michael Kenneth Williams).
"Their search-and-rescue turns into a struggle to survive and overcome both the racist terrors of white America and monstrous creatures that could be ripped from an H.P. Lovecraft paperback."
The mini-series will have 10 episodes, which will air weekly on HBO and other channels who are airing the show internationally.