Lovecraft Country Episode 7 was the trippiest episode yet of the HBO show, with Hippolyta Freeman (played by Aunjanue Ellis) heading through a crack in time and space and into what seemed to be a very Afrofuturist future. Just as she got used to this strange new future, however, she found herself on stage with none other than Josephine Baker (Carra Paterson), the 1920s screen icon.
In the latest episode of Lovecraft Country, we see Baker on stage in a nightclub in Paris, but dancing was just one of the many things the Missouri-born woman did in her 68 years on this earth. She was also the first Black woman to star in a major motion picture, a medal-winning French Resistance agent and a civil rights activist.
The most enduring image of Josephine Baker in the popular culture is the costume she used to wear while dancing in Paris' Folies Bergère in 1927 (the same year she made her movie debut): a skirt of artificial bananas and a beaded brasserie. This outfit caused a sensation in Paris, where she had moved in 1925 after a successful career in the U.S.
In America, she was named, "the highest-paid chorus girl in vaudeville" for her act, which saw her pretending to mess up the routine throughout the night before perfecting a more complex version of the dance at the encore.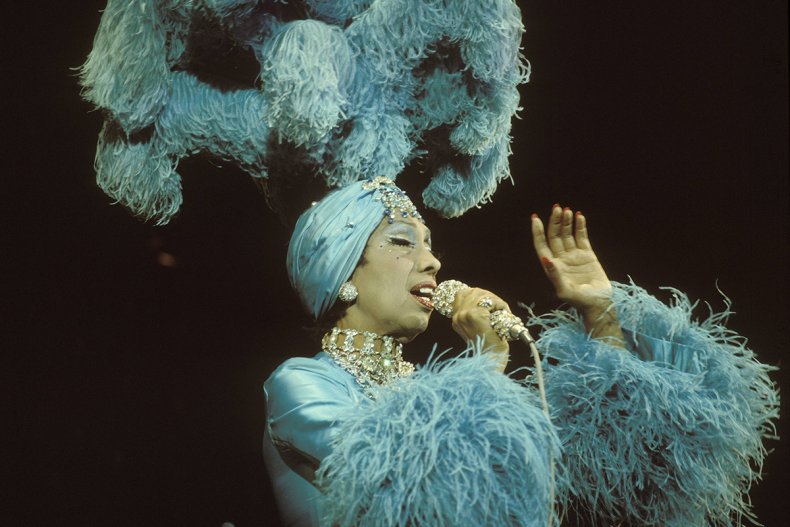 Her success in the U.S. led to her touring in Paris, where she would eventually move and become a citizen after marrying a French industrialist. She was such a success in pre-war Paris, in fact, that she made money from skin-darkening and hair products that allowed fans to emulate her look.
She became so tied to France, in fact, that she worked in the Resistance during the Second World War after the Nazis invaded the country. She smuggled secret messages on her sheet music using invisible ink, and hid Jewish refugees and weapons in her 24-room mansion in the southwest of France. After the war, she won numerous medals for her work in the Resistance, including the Croix de Guerre, the Médaille de la Résistance, and was also made part of the country's prestigious Légion d'Honneur.
However, she also played a part in the American Civil Rights movement. During the March on Washington in 1963, for example, she was the only official female speaker, and after Martin Luther King's assassination, she was offered a leadership position in the movement with she declined of fears for her children's safety. She adopted a total of 12 children in her life, as well as a number of exotic pets including a cheetah.
In 1975, she celebrated 50 years in showbusiness with a revue financed by celebrity fans like Grace Kelly and Jacqueline Kennedy Onassis, with the opening night attending by a whos-who of celebrities at the time including Diana Ross, Mick Jagger and Liza Minelli.
Four days later, however, she would be dead of a cerebral hemorrhage, with biographers reporting she was found in a coma surrounded by positive reviews of her revue. She would later die in a Paris hospital at the age of 68.
At her funeral, 20,000 people came onto the streets of Paris to watch the procession, and she was also the first American woman buried in France with full military honors after she got a 21-gun salute.
Lovecraft Country is far from the only piece of culture to pay tribute to Baker. In 1991, Lynn Whitfield played her in the HBO TV movie The Josephine Baker Story, while artists like Rihanna, Beyonce and Diana Ross have paid tribute to her on stage.
Lovecraft Country airs Sundays at 9 p.m. ET / 8 p.m. CT on HBO.