'In Loving Memory of Saddam Hussein': Mystery Memorial Plaque Appears on London Bench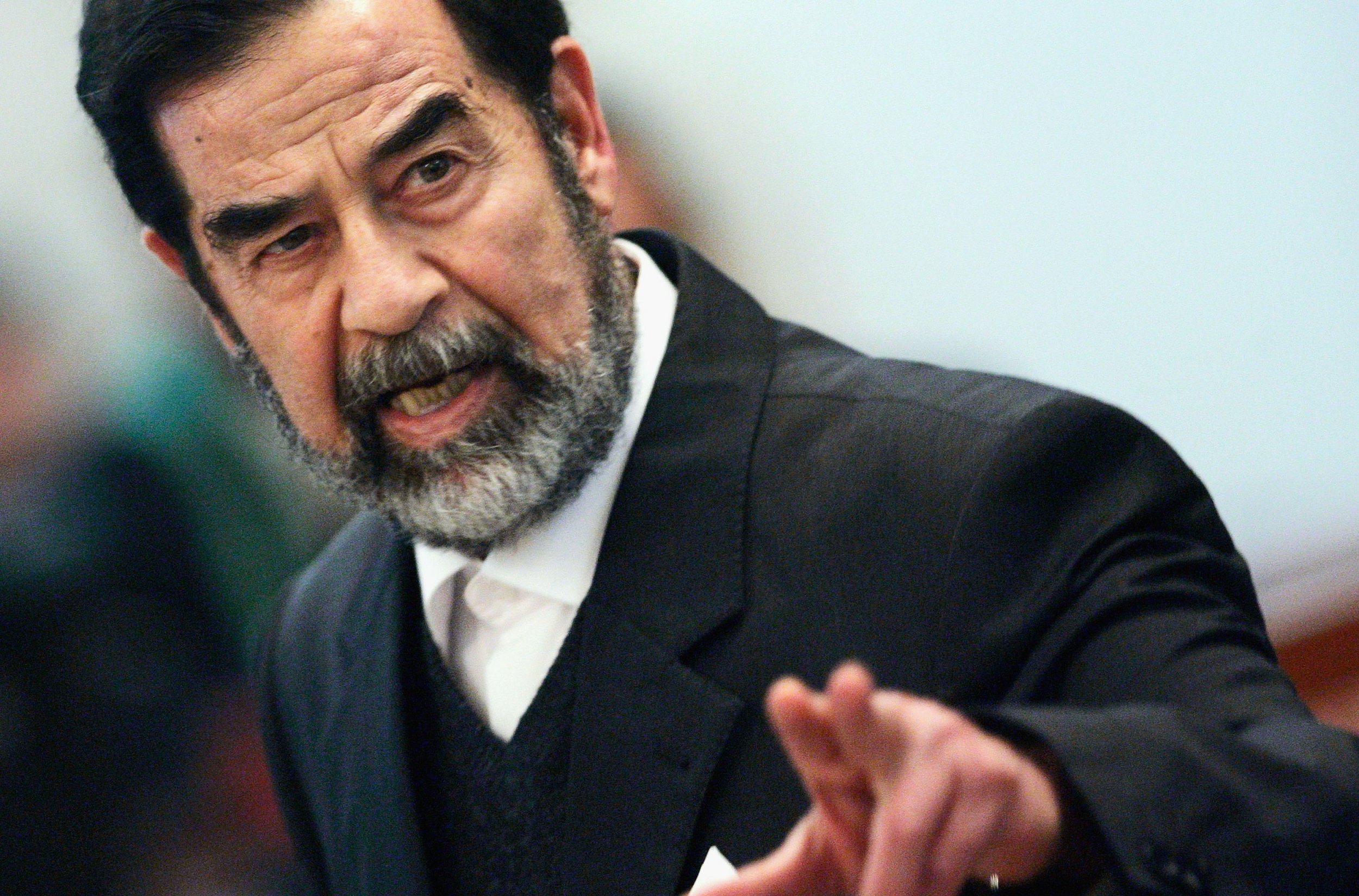 A bizarre apparent memorial to former Iraqi dictator Saddam Hussein has appeared on a bench in London, bemusing residents and prompting outrage at the brutal leader's memory being honored.
The metal plaque appeared on a busy high street in the East London borough of Wanstead on Sunday, local residents told the BBC. It bore an inscription that read: "In Loving Memory of Saddam Hussein 1937-2006."
According to The Independent, whoever put the memorial in place appeared to have used special anti-theft screws that cannot be easily removed using normal tools. Nonetheless, local authorities have now taken the tribute down.
The Iraqi dictator was born in 1937 and hanged in 2006. He was deposed in the American-led invasion of Iraq in 2003, and in December that year was discovered hiding in the northern town of ad-Dawr, close to the city of Tikrit.
He was sentenced to death for crimes against humanity and executed on December 30, 2006, having ruled Iraq with an iron fist for almost 24 years.
His name became synonymous with tyranny and bloodshed in the western world, and many Iraqis fled to the U.K. to escape his brutal rule or the instability of post-invasion Iraq. But it would appear someone in London still holds a flame for the dead despot.
That the birth and date deaths on the plaque match those of the infamous ruler suggests the memorial is likely not a simple case of honoring a local resident with the same name, as some hopeful social media users had speculated.
Wanstead resident Victoria Richards told the BBC the plaque was spotted for the first time on Sunday, leading locals to express "their outrage" on a community Facebook page. Richards posted a picture of the memorial online, prompting thousands to share the image.
"People have been very angry and upset, especially the Iraqi community," Richards said. "People have been saying it's a sick joke. What was there before? Was it someone's family plaque?" she asked.
"Was it a prankster? What's the message? Was it a frivolous, dark thing to do?" Richards continued.
A spokesperson for the local Redbridge Council said authorities had not given permission for the plaque to be installed and confirmed it had now been removed.
Reaction from social media users lurched between amusement and horror at the plaque. One commented: "Two things I never thought would be seen together—'loving memory' & Saddam Hussein."
Sayed Hossein Qazwini, whose Twitter profile notes still lives in Iraq, wrote, "Seriously?? FYI Saddam's regime killed more than 16 members of my family. He does deserve a bench though. In hell."
'In Loving Memory of Saddam Hussein': Mystery Memorial Plaque Appears on London Bench | World