Review: Minimalist 'Loving' Tackles Racism From the Inside Out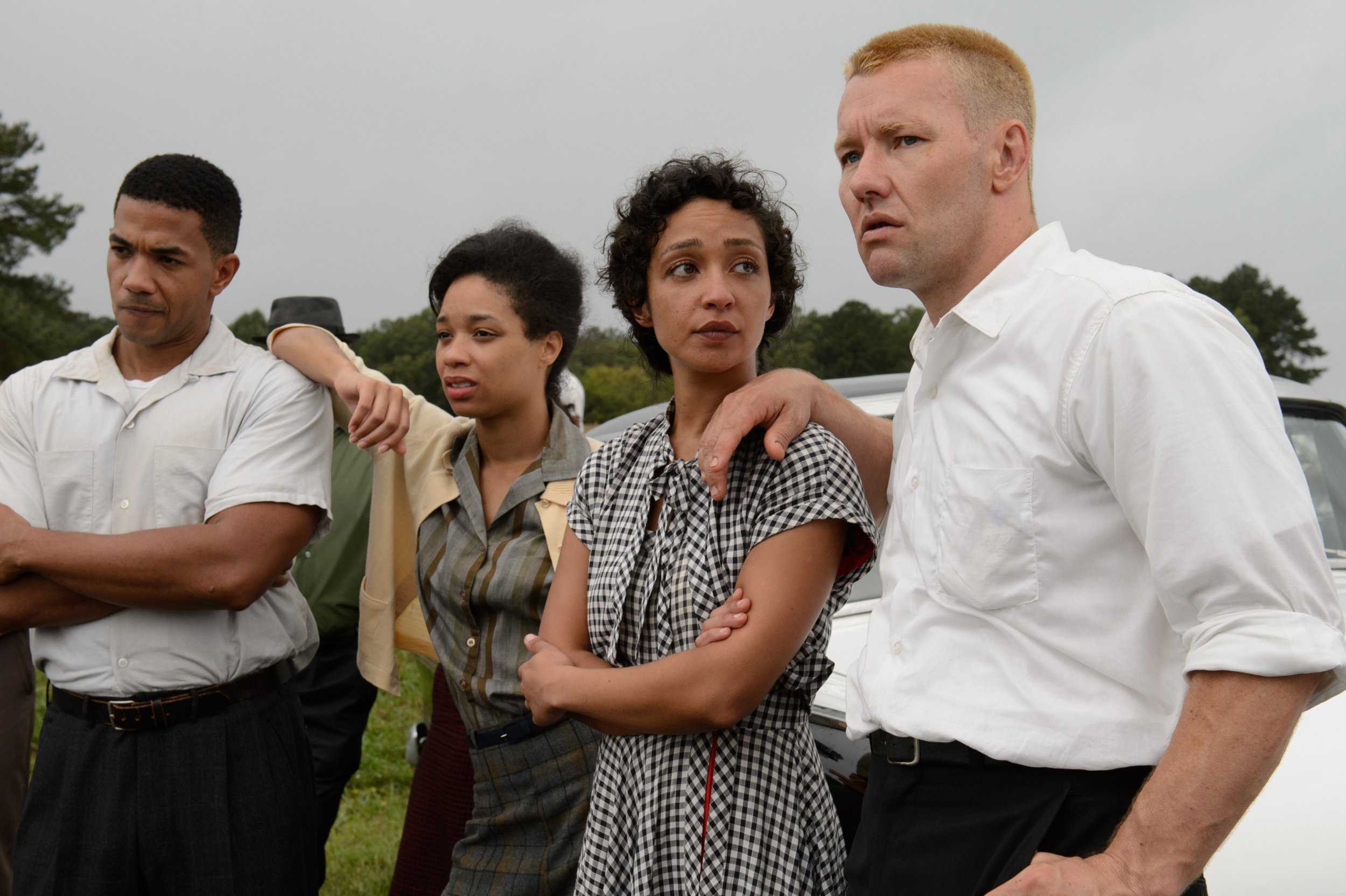 "Don't spoil the ending!" people say, as if there was, in most movies, anything to spoil. Hollywood long ago forgot the art of wrapping up its films, choosing mostly to blow them up instead. Fireballs, cratering planets, inter-dimensional vortexes guarded by alien overlords with ornate headpieces and English accents—the frenzied final reels all blur into one. Beginnings are frequently more imaginative. Sunset Boulevard, with its corpse in a swimming pool. There Will Be Blood, with its oil strike. Just about any movie directed by Steven Spielberg, whose openings unfurl like drops of ink in water.
RELATED: McConaughey can't quite make 'Gold' glitter
The beginning of Loving, the fifth film from writer-director Jeff Nichols, is a beauty. A white man (Joel Edgerton) and a black woman (Ruth Negga) are sitting on a porch in what looks to be rural America; judging from the man's plaid shirt and his blond buzz cut, you'd say some time in the 1950s. "I'm pregnant," says the woman, her big, doll-like eyes searching the man's face for clues to his reaction. For a while, he says nothing, the hardness of his features seeming to take on a crueler cast. You're as nervous as she is. Finally: "Good," he says, with a small nod and a smile. Relief floods her features. We're hooked.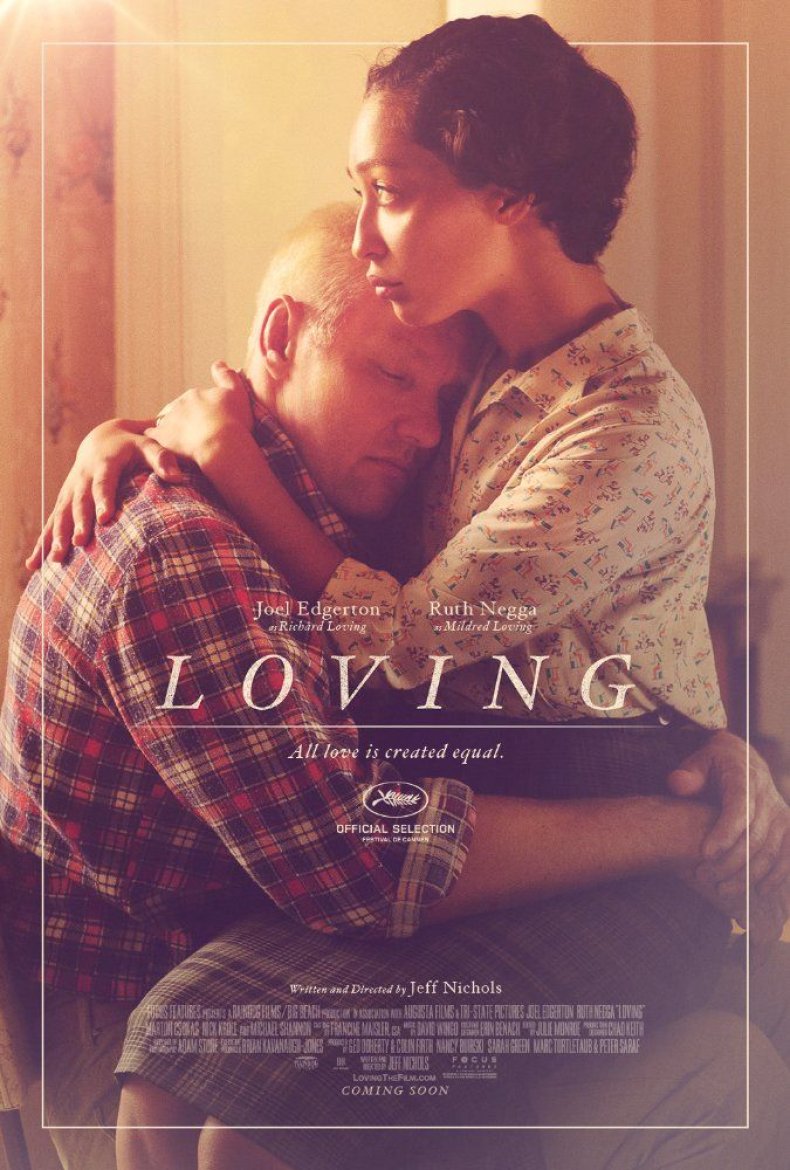 The story is based on the case of Richard and Mildred Loving, a mixed-race couple from Virginia whose attempts to stay married took them all the way to the Supreme Court and, by 1967, forced a change in the law prohibiting interracial marriage. Aha, you think. You know where this is headed—impassioned pleas to the jury, righteous anger, tear-jerking closing arguments. You would, however, be reckoning without Nichols, an Arkansas native whose previous films ( Shotgun Stories, Take Shelter, Mud and Midnight Special ) often feature occult events set in an everyday, Rust Belt landscape of pickup trucks, trailer homes and lonely gas stations—Stephen King by way of Raymond Carver.
After the news of her pregnancy, the Lovings marry in Washington, D.C., then return to Virginia. They are in bed one night when the local sheriff (Martin Csokas) wakes them up and throws them in prison. "All we gotta do is keep to ourselves for a while and this will blow over," says Richard, after a local lawyer helps secure their release on the condition that they quit the state. They move to D.C., but as Mildred approaches her ninth month of pregnancy, she begins to crave the support of her family. The couple sneak back into Virginia to have their child—but someone rats on them. Thus begins the legal case that will take them all the way to the Supreme Court.
What is radical about Nichols's film is the extent to which he focuses not on the legal fight and ensuing national attention but on the Lovings themselves; the humdrum rhythms of their relationship, the planning of a home, the having and raising of children. Asked at the film's climax if he has any message for the Supreme Court, Richard thinks for awhile then says, simply, "Yeah. Tell the judge I love my wife."
When it was first shown at Cannes last year, some critics grumbled that Loving wasn't angry or outraged enough, as if it were the duty of the past to mold itself to the predilections of the present. But the Lovings had no idea what history would make of them. It's also one of the few Hollywood films about race that doesn't feel as if it's playing to a modern, liberal audience—it's refreshingly nonpartisan. Richard Loving didn't marry a black woman to make a point or because he was politically enlightened. He was a taciturn Southerner, whose farm upbringing had put him side by side with black farmhands; he simply regarded them as equals. Edgerton digs down and gives us a wonderful mixture of stubbornness, pride and protectiveness, together with a bullish sense of decency. But it is the Oscar-nominated Negga who most captivates, with her wide, inquiring eyes and sweet voice. She draws you in, a beautifully hushed center of power.
The film's minimalism—Nichols's instinctive distrust of the grandiose—is neither an aesthetic tic nor entirely a moral matter but a lovely blend of both. Prejudice will never be rolled back by great arguments or long speeches, he seems to say. It is experiential. It's who you know. Look at the Lovings, curled up on the couch; get to know them; and then let's have a conversation about race. Nichols's film gives the Lovings the one thing they were for so long denied: normalcy.
Release continues worldwide to March 16; for more information, click here.