Tickets to See Mike Pence Discounted Because No One Wants Them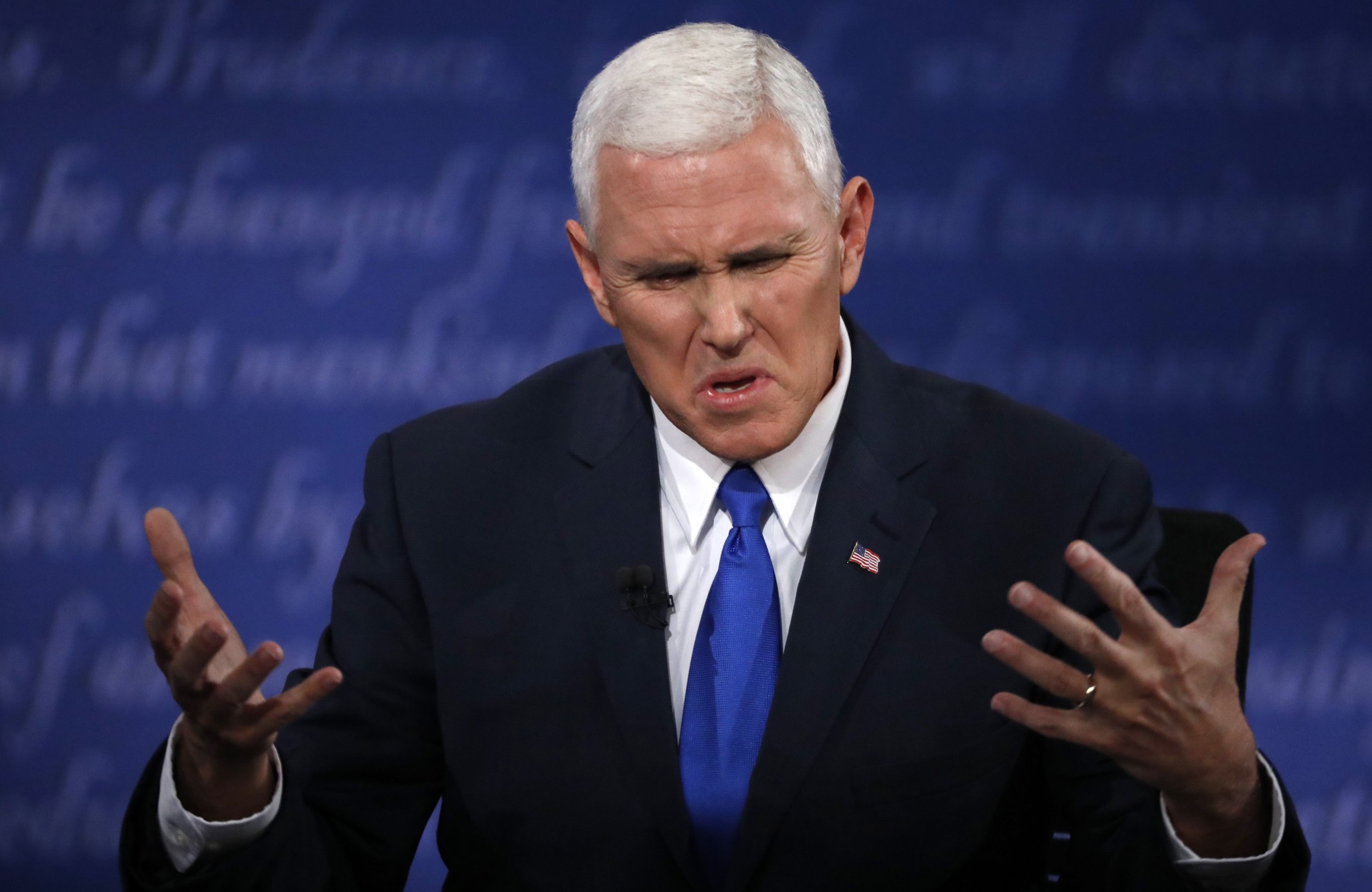 Not even Republicans are willing to pay big money to hear Vice President Mike Pence.
The Colorado Republican Party has slashed prices for Pence's keynote address by 45 percent after failing to sell enough of the $275 tickets to the October 26 speech in Denver.
"They very much want to see the vice president speak, but the tickets were too expensive," party spokesman Daniel Cole told The Denver Post. "We couldn't fill the large room at that ticket level."
The Party said in an email Wednesday that the Vice President will still draw "our expected attendance of 400 supporters," but spun the ticket price cut as a tip of the hat to low-level campaign workers.
"We have opened up an additional general ticket level to allow more of our hardworking grassroots activists from the 2016 cycle to be able to attend," the email said. "We believe they deserve the same opportunity to hear from our Vice President as the premiere seating we are offering."
For the swankiest attendees, $10,000 will buy a VIP reception and a photo with the vice president.
Colorado GOP officials maintain that Trump enjoys broad support in the state, but it is unclear if that's the case. Trump's rival Hillary Clinton beat the president 47 percent to 42 percent in the state in 2016. And Barack Obama crushed Mitt Romney in the state in 2012 in a 51 to 47 percent vote. The demographics of the state have been changing for decades; Hispanics now comprise 21.3 percent of population, up from 17 percent in 2000, according to the Census Bureau.
Pence has been quiet lately, ever since he walk-out of an Indianapolis Colts game after players took a knee to protest police killings of black men, an on-field statement that he and President Donald Trump oppose. He has, however, recently announced a GOP fundraising tour that included Florida, California and New York state.
Pence's brother, Gregory Pence, is running for his old seat in Indiana, after he said recently that the VP was "full of shit" when he was younger. "Mike burned a lot of bridges," the elder Pence told The New Yorker. "He upset a lot of his backers. It was partly because of immaturity, but he really was kind of full of shit." Greg was referring to Mike's use of $13,000 of campaign funds for personal expenses, which was not illegal but damaged his image early in his career.