Low-Income Black and Latino Students Hit Hardest In Public Schools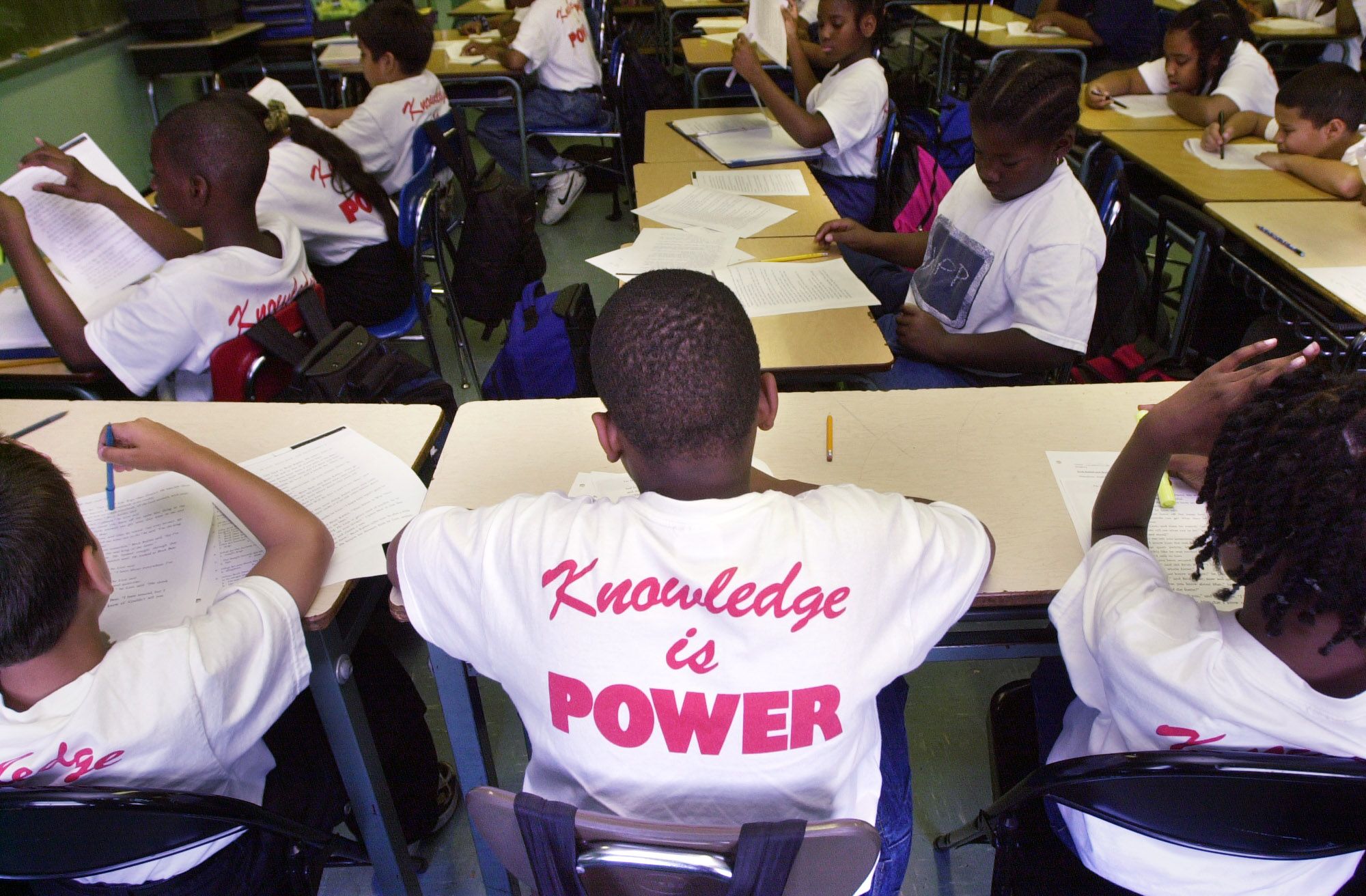 Poverty and segregation drive the gap between public schools across the United States, hitting low-income black and Latino students the hardest, according to a study released Thursday.
"Vast funding inequities in our state public education systems render the education available to millions of American public school students profoundly unequal," says a report by the U.S. Commission on Civil Rights.
Schools are mostly funded with money generated through local property taxes, which means that poorer communities are not able to rake in funds to adequately fund their schools. As a result, funding disparities among school districts occur, the report highlights.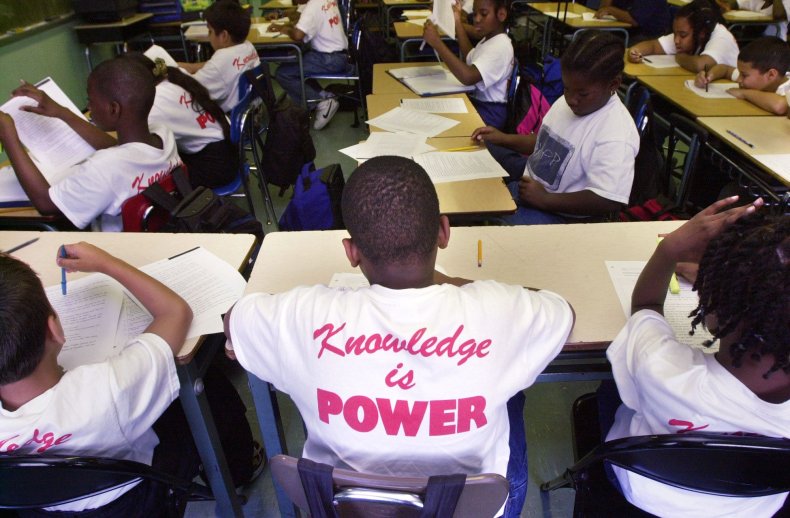 While the report notes that an average of $11,066 is spent on each student annually by school districts, that amount "fluctuates dramatically from district to district."
The commission points to Pennsylvania, where high-poverty districts spend around 30 percent less than wealthier districts on average. Districts and parents have long advocated for change in Pennsylvania, pushing for change in its legislature makeup.
A March 2017 report by Pennsylvania's Education Law Center—a non-profit, legal advocacy organization that represented plaintiff districts—highlighted how state underfunding of schools deepened inequality. On average, 47 percent of school revenues across the country came from state funds. However, the Keystone State only provided 37 percent of school revenue.
Another sticking point from the commission looks at the resources between high-poverty and low-poverty districts.
"Many students in the U.S. living in segregated neighborhoods and concentrations of poverty do not have access to high-quality schools simply because of where they live," the Civil Rights Commission said.
Low-income students and students of color often become stuck in "low-quality school facilities that lack equitable access to teachers, instructional materials, technology," said the authors of the report.
Breaking down other imbalances, such as how calculus class is offered, the report notes that 33 percent of high schools with high enrollments of black and Latino students offer calculus, compared to 56 percent of high schools with low black and Latino student enrollment.
In the wake of these gaps, the commission urged Congress to increase federal funding, while also creating incentives for states so that local districts are not underfunded.
The U.S. spends over $550 billion annually on public education, the report says citing the National Center for Education Statistics.