Low Vaccination Rates Among Young People Indicate Vaccine Hesitancy is Not Just Political
Over the summer, a group of 150 Connecticut college students went out into communities across the state to try and combat vaccine hesitancy among young adults. Many expected to come face-to-face with politically charged individuals, but many people they did meet had another reason for not getting vaccinated.
Young Americans between the ages of 12 to 24 have the lowest vaccination rate among those eligible to receive a COVID vaccine—less than half of young people have been vaccinated, compared to approximately three-quarters of adults.
According to data from the Centers for Disease Control and Prevention, only 40 percent of those aged 12 to 15 and roughly 49 percent of those aged 16 to 24 are fully vaccinated.
Comparably, more than 85 percent of those aged 65 to 74 and nearly 79 percent of those 75 and older have received both doses of an mRNA vaccine or one dose of the Johnson & Johnson shot.
It is no surprise that older populations have higher rates of vaccination. Older adults are much more likely than young people to suffer severe illness or death if they contract COVID-19.
While young people typically recover much quicker and without the need for hospitalization, those statistics may have conveyed an unintentional message that has lowered perceived severity among younger groups and that has stalled public health efforts to get as many people vaccinated as possible.
"We've seen the media's emphasis on how dangerous COVID-19 is for older adults and we've kind of seen that plastered everywhere. I think that the message younger people may get is 'It's not that dangerous to me,'" Dr. Afton Kapuscinski, director of the Psychological Services Center at Syracuse University, told Newsweek.
"If you think about it from the perspective of safety and necessity, it makes more sense [than political belief]," she said. "In younger people, because that group is less likely to see themselves as needing the vaccine, these folks may be looking at it and thinking, 'I'm not really that much of a risk or it's not that much of a risk to me to get COVID-19,' whereas, older folks are more likely to perceive it as a risk."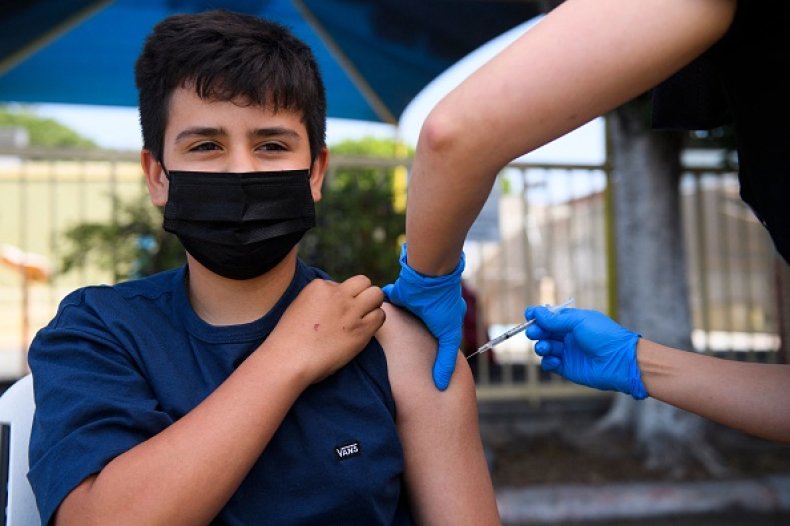 For many young people who are still debating whether or not to get vaccinated, the decision has less to do with politics and more to do with the perception of the virus.
"It's not necessarily political for them," Janelle Chiasera, who helped Quinnipiac University partner with the state health department on the Connecticut Public Health College Corps program, said.
"For the majority, most of it is, they're young and sometimes they feel resilient," she told Newsweek. "They're thinking about it from the standpoint of themselves, not necessarily whether or not they can spread it to others."
College-aged students may face several considerations that downplay the necessity of getting a vaccine, including their age, their health, the vaccination status of the older adults in their lives and their environments, such as a college campus where they would be primarily surrounded by other young, healthy people.
But the same mentality can be adopted and scaled when trying to understand why some adults remain unvaccinated.
"The emphasis on political belief influencing vaccine acceptance is probably a little wrongheaded," Kapuscinski said. "It's definitely true that if you look—people who are conservative are more likely to be vaccine-hesitant, so those are the facts. However, the more prominent reasons that people aren't getting vaccines are really their concerns about the safety of the vaccine and also the necessity of the vaccine or how dangerous COVID-19 is."
In other words, vaccine hesitancy among teens could be a microcosm of vaccine hesitancy in America: unvaccinated people don't see COVID-19 as something to fear.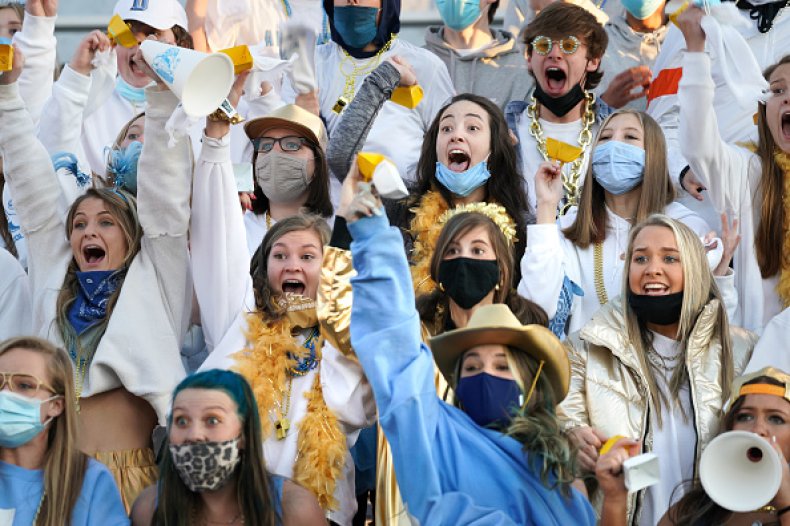 Dr. Robert Blendon, a professor of health policy and political analysis at Harvard University, previously told Newsweek this was the same reason why polls on vaccine hesitancy aren't great at predicting what will change people's minds.
"Most of [the polls] don't ask if you're very worried [about the virus], and it turns out the core groups who don't get vaccinated are not very worried—either about COVID or Delta [variant]," Blendon said.
He added, "People have not paid much attention to the fact that the core groups who aren't getting vaccinated keeping telling pollsters, 'I'm not very worried,' and the pollsters just say 'No, here are the five things that are going to happen. [Which] would [cause] you take the vaccine?'"
Dave Charron, the director of summer programs and planning at Quinnipiac and a community liaison for one of the communities involved in the college corps program, said the students were just as surprised to find out that many did not see vaccines as a black-and-white issue.
"Going in, they had all sort of expected—maybe from the media or just their preconceived notions—that there would just be a lot of very polarized people," Charron told Newsweek. "I think what they found was that yes, off and on that would exist, but for the most part, people weren't necessarily highly polarized."
"Some of the things that [the students] were hearing from people who had not been vaccinated was either that there was a practical logistic; some of the other stuff was just that they would only trust the Pfizer vaccine; some said 'I'm a healthy person who's never been sick much so I don't think I need it,'" he explained. "In the media, it gets conveyed that it's these big, massive conspiracies, but that's not necessarily the reality for people on the ground."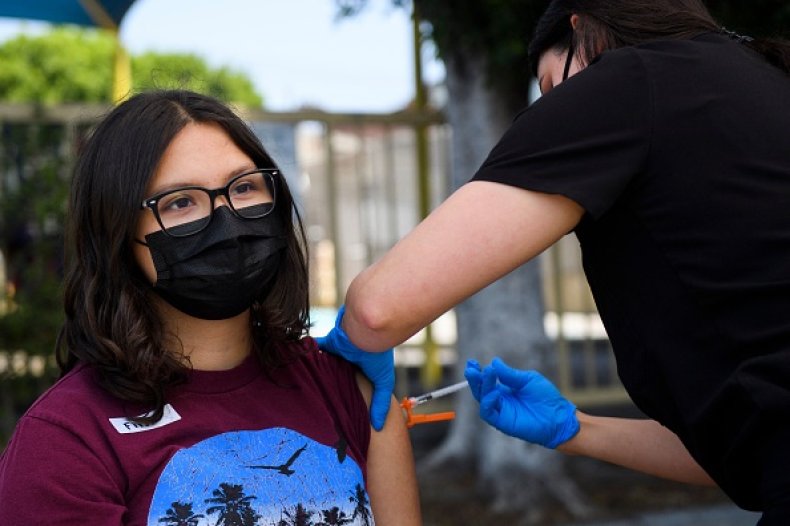 There is one unique challenge when it comes to promoting healthy behaviors among teens and adolescence: the brain's prefrontal cortex, which plays a central role in planning and moderating social behavior, does not fully develop until the age of 25.
"Even though teenagers look like adults and they're allowed to vote and drive a car and carry firearms, their brains aren't fully developed at that point," Kapuscinski said.
"Developmentally, it makes sense that we would see [hesitancy] in younger people. Feeling invincible is a normal part of adolescent development," she added. "These people tend to think of themselves as having less of a chance of being harmed or dying in various situations. That's why you see a greater propensity for risky behavior in that age group."
Low perceived severity among young people, then, is even more pronounced because brain development, or lack thereof, exacerbates their perception that COVID-19 isn't really that dangerous.
When the Connecticut students went out into the field, they realized it wasn't just providing people with facts and data about the vaccine, but rather opening up a conversation about why people are hesitant.
"It wasn't just about education, but really engagement and building relationships and having a conversation that may not end up in a particular person saying, 'Yes, get me vaccinated right now,'" Charron said. "There's a ton of value in that engagement portion and just in opening up that line of communication."
Kapuscinski said this was the best way, especially from a psychological standpoint, to approach the issue.
"If you're having a discussion with someone who's hesitant, something that's not likely to work very well is to be hostile towards them or argumentative. They'll perceive that you're judging them or characterizing them as selfish," Kapuscinski said.
"If instead, you take a really curious stance and you show interest in why they're hesitant—asking what makes you hesitant, what are you concerned about—that's likely to be more effective," she added.
For those who may think the vaccines are being used as a way of government control, Kapuscinski said it could also be helpful to acknowledge autonomy and emphasize that everyone can make their own decisions, particularly at a time when they feel like their ability to make free choices is being infringed on.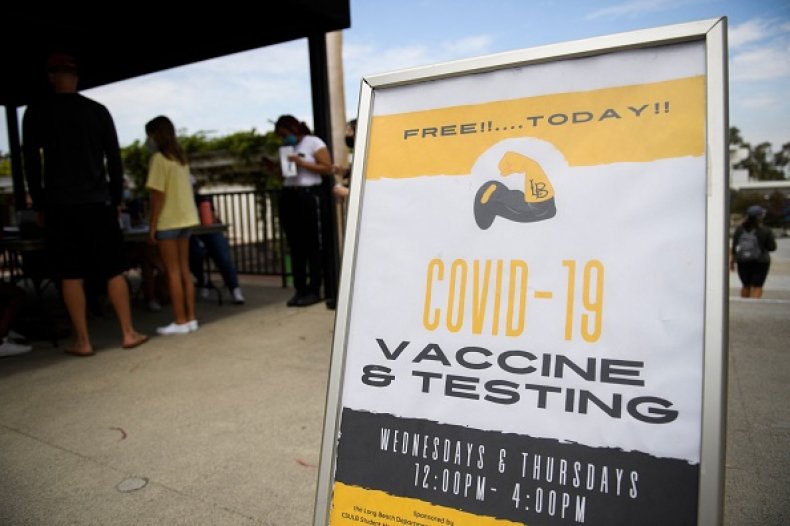 For young adults, the message on vaccines may mean focusing on external things that could be influenced, like concerts and in-person classes, by vaccinations.
Susan Hochman, who is leading the University of Texas Austin's COVID-19 communications on campus, said it has been important for the college to ask students to think about what they want to protect by getting a vaccine.
"They're trying to protect experiences, like live music, protect the in-person normal semester that everyone wants to have, protect individuals like a faculty member who may be immunosuppressed or a family member or a roommate or somebody in their class that they don't know," Hochman told Newsweek.
Efforts to get more young people vaccinated are more crucial than ever with the rapid spread of the Delta variant, which has driven up the number of pediatric hospitalizations in recent months.
Although young people were not expected to get severely ill from COVID-19, the nation's hospitals are now painting a different picture.
Dr. Lisa Ipp, a pediatrician who specializes in adolescent care at Weill Cornell Medicine and New York-Presbyterian, told Newsweek that there is "a false belief that the COVID-19 virus doesn't make young people sick, but we know that the rates of COVID-19 in children and young adults are surging across the country, as are hospitalizations."
"It's important to note that the vast majority of hospitalized patients of all ages are unvaccinated," Ipp said. "It's also unclear which patients will suffer from long haul symptoms which can include difficulty concentrating, fatigue and mood changes among other symptoms."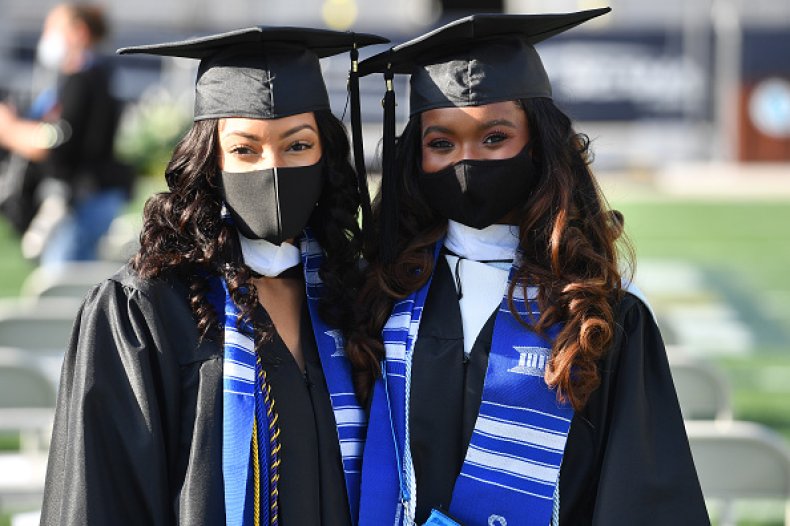 On Tuesday, Dr. Anthony Fauci, the nation's top infectious disease expert, urged young people to get their vaccines for not only themselves, but for everyone else around them.
"Although the odds are in your favor, you are not completely exempt from getting seriously ill," Fauci told young, healthy unvaccinated people in an appearance on MSNBC.
"It isn't all about you," he added. "If you get infected, even if you don't have any symptoms, it is likely that you will pass the virus onto someone else who might pass it onto someone else who might have a severe outcome leading to hospitalization and even death. You got to look at it that you're not in a vacuum. You're part of society."