Lower Level English Soccer Club Goes Viral After Tweet Dunking on Manchester United Star Jesse Lingard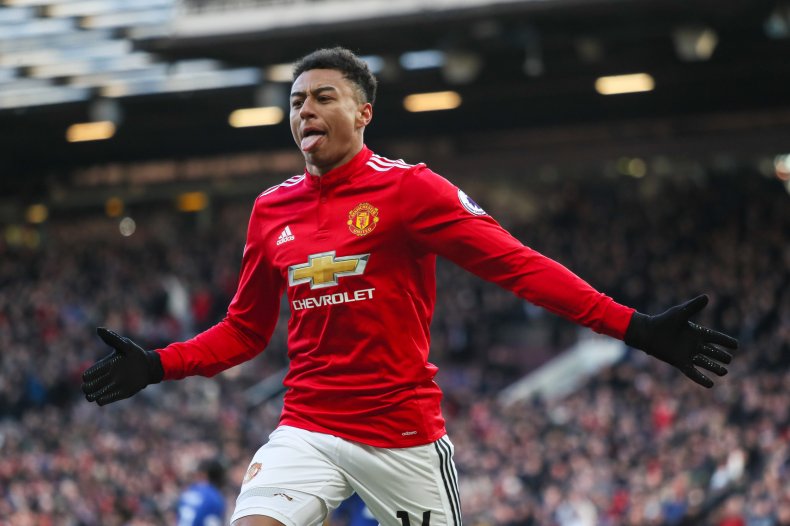 On Wednesday, a lower level English soccer club, Corby Town FC, went viral after they published a tweet mocking a member of the professional football club, Manchester United.
Initially, Corby Town FC tweeted four different emojis, suggesting that they were in the process of signing a new player. The tweet then led one Twitter user, RJMOfficial20, to respond with "Announce Jesse Lingard."
Lingard plays forward for Manchester United.
Corby Town FC later responded, "We are signing someone that has actually scored this season," with eyeball emojis.
The tweet comes after a report from SportItalia that Lingard may be planning his departure from Manchester United to join the Italian professional soccer club, AC Milan.
Corby Town plays in the Southern Football League Division One, seven divisions lower than the Premier League, where Manchester United plays. Despite these differences, Corby Town FC still mocked Lingard and his poor performance over the past season.
Through 18 matches this season in the Premier League, Lingard has yet to score a goal for Manchester United and has no assists. However, he has earned three yellow cards this season.
In the past, Lingard had been a strong midfielder for Manchester United, but his poor performance over the last year has not only led fans to criticize him, but it also to be left off the roster for England's National soccer team.
Corby Town's tweet regarding Lingard was the one to go viral, but they are not the only people talking about his poor performance over the past year.
"When you get bantered by Corby Town FC, you know it's time," Twitter user Alexander Ogbechie wrote.
"Lingard is DONE. Sorry but it's time to leave #MUFC #MUNMCI," wrote Twitter user Alex MUFC.
"Seriously if this club doesn't replace [Andreas] Pereira and in Lingard in this transfer window there's absolutely no chance of even coming close to a sniff of success this season," Twitter user Adam wrote.
Some fans have even noted that in his past two seasons, Lingard has fewer goals in his home stadium, Old Trafford, than Bernardo Silva, who plays for a rival Premier League team Manchester City.
"Bernardo Silva has scored more goals in his last two games at Old Trafford than Jesse Lingard has managed in his last two seasons," ESPNFC wrote on their Twitter account, with a picture of the two players.