Lowe's Website Not Working, Down on Black Friday 2018: 'Never Stop Improving' Error Message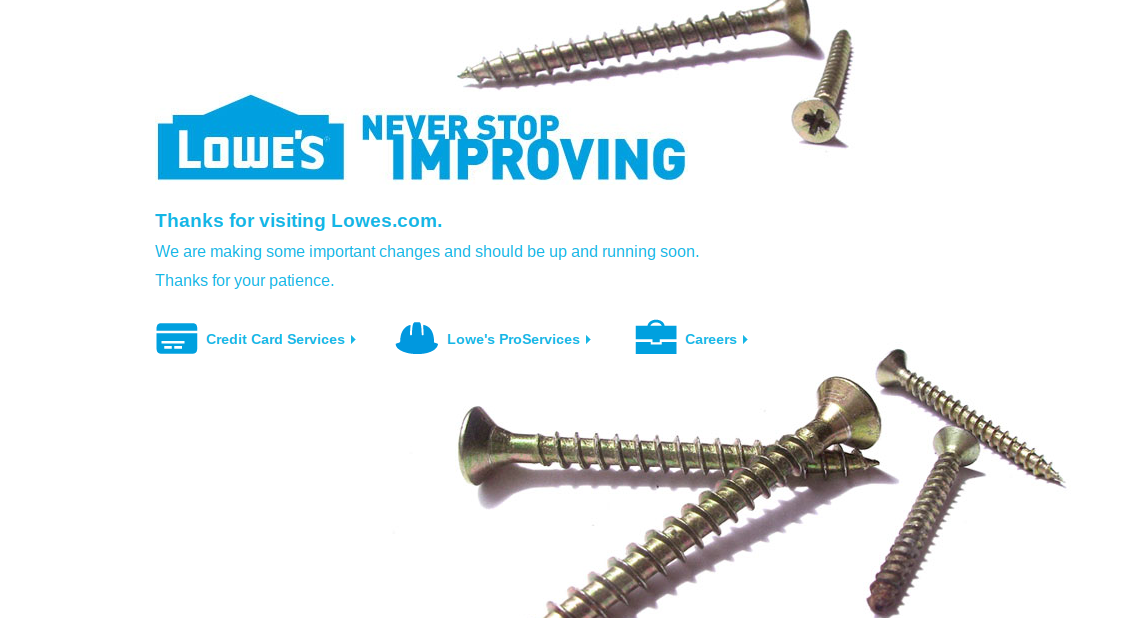 The Lowe's website was showing an error page on Friday at the height of Black Friday shopping.
The apparent outage happened Friday afternoon. Not only could shoppers not make purchases, they couldn't even see the retailer's website. It was the second year in a row that the company experienced an outage on its website on Black Friday.
Users were tweeting about the outage and sharing photos of the error page they were seeing when they went to the website.
Lowe's responded to one customer and said that the website was down due to maintenance and would be back up soon. The company also apologized for the inconvenience of the website outage.
The Lowe's Twitter account was responding to many shoppers with the same message, "We do apologize for the inconvenience. We are currently working to resolve this issue as soon as possible. Thank you for your patience and business."
Users were still frustrated with the outage on one of the biggest shopping days of the year though.
Some users said the site had been experiencing the issues for hours on Friday.
This is a developing story and will be updated as more information becomes available.