LSU Player Leonard Fournette Will Auction off Jersey for South Carolina Flood Relief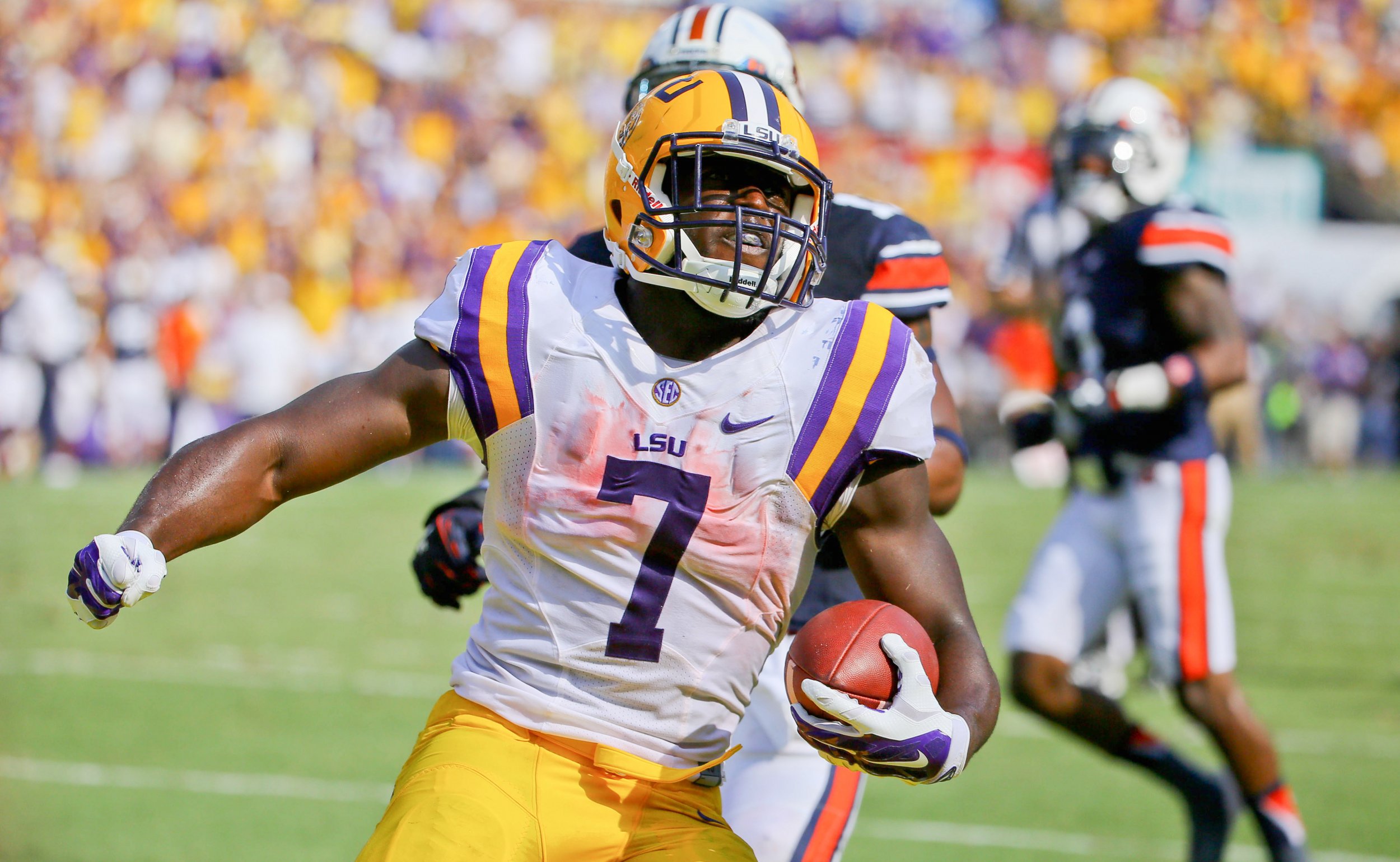 Louisiana State University's star running back, Leonard Fournette, will auction off a game-day jersey to benefit those in need following South Carolina's 1,000-year flood.
On Saturday, LSU defeated South Carolina's Gamecocks, 45-24. The game was scheduled to be played in South Carolina but was moved to Louisiana because of the flooding. More than a dozen people were killed in the flood waters and countless homes have been devastated. The state is working to recover from the storm, relying on FEMA officials and aid workers to assist in the cleanup—a scene that evokes memories of the hurricanes Louisiana has dealt with.
"I want to send my prayers, condolences and empathy to the people of South Carolina. What they are going through reminds me of what my people in New Orleans went through 10 years ago with Hurricane Katrina. We played a game today but the people in South Carolina right now are in need," Fournette said after the game. Fournette is offering his jersey to the highest bidder in "as-is" condition.
Fournette was personally affected by Hurricane Katrina: He and his family had to live on a bridge for four days and five nights. The hotel they attempted to evacuate to ended up flooded and was later torn down because of the damage.
Although Fournette wanted to auction his jersey for charity, the gesture was still subject to NCAA approval. Strict rules for college athletes prevent any kind of profit from the sport they play. The NCAA said it would allow the auction, and LSU is supporting his decision.
The lucky No. 7 jersey will likely draw a pretty penny from a serious LSU fan. According to ESPN, it's the jersey he wore when he became the fastest player to reach 1,000 years in a season for the Tigers.