Good Sex: How Lube, Dildos And Dilators Are Helping Cancer Survivors Enjoy Sex After Treatment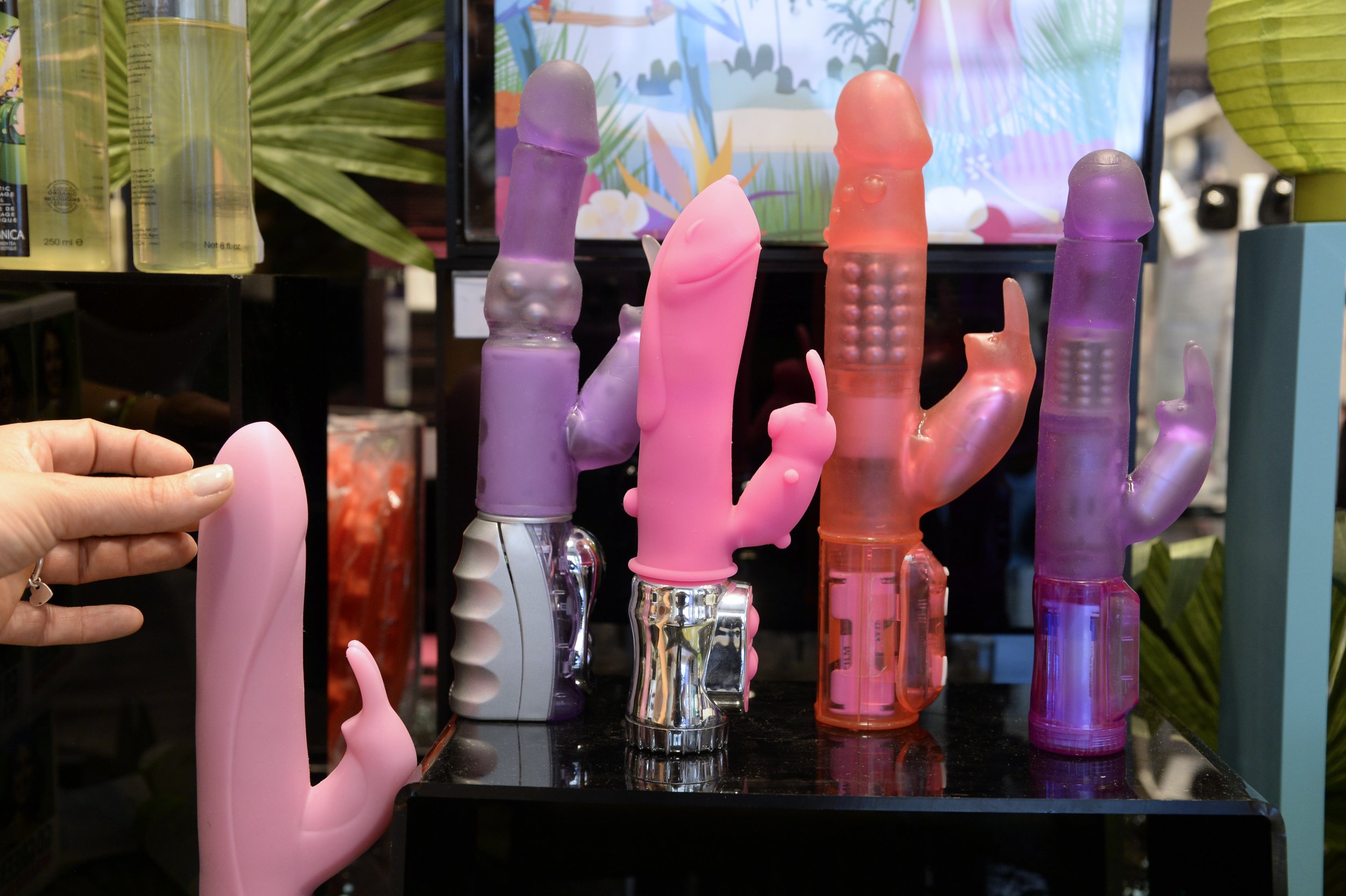 "I don't know if readers are ready for what I've got to say!" Tamika Felder chuckles over the phone. "I just don't think they're ready."
If you're a cancer survivor, you should be, because Felder, 42, is an intimacy advocate who dedicates her life to helping cancer survivors navigate the oftentimes brutal path back to sex and pleasure. She was diagnosed with cervical cancer at 25, and spent the next year getting chemotherapy, radiation and a radical hysterectomy. She wound up with "bad radiation burns from front to back" as well as vagina atrophy, shrinkage and dryness, all of which led to painful sex.
"I knew at 25 this just couldn't be it for me. I knew I wanted to have sex again, and I wanted to have good sex again," she says. "It takes time, but it's absolutely possible."
Related: Cancer treatments wreak havoc on intimacy
Felder founded Cervivor, a nonprofit that educates patients and survivors of cervical cancer. She also works with both women and men struggling to regain their sexuality and intimacy post-treatment. Many survivors aren't aware that there are items, exercises and treatments that can help them. Felder spoke with Newsweek about what people can do to experience pleasure again, even if it's different than it used to be.
What exactly do you do?
I am not a doctor, I'm patient-turned-advocate who is passionate about the total life beyond cancer—and that includes the sensual side. Cancer treatments are saving our lives, but they're also damaging our lives. I knew one guy who had to have his penis removed. That's a life-saving surgery but how do you help that patient navigate life after? I've counseled women who survived gynecological cancer, whose vaginal canals meshed so close together that their doctor can't even fit a speculum inside. What does that do for the quality of life for a woman like that? You have to offer alternatives! Maybe she can't have penetration through the vaginal canal, but I expect the medical community—her hospital or cancer center—to help her navigate to a good quality of life. Because part of a good quality of life beyond cancer is your sexual self. Doctors have to talk more freely about that.
What if they don't?
If your clinical team doesn't raise the concern with you, you need to speak up. Email them or call them on the phone if it's too hard to do it face-to-face. Find your voice. If something is not functioning the same way or how you think it should be functioning, speak up.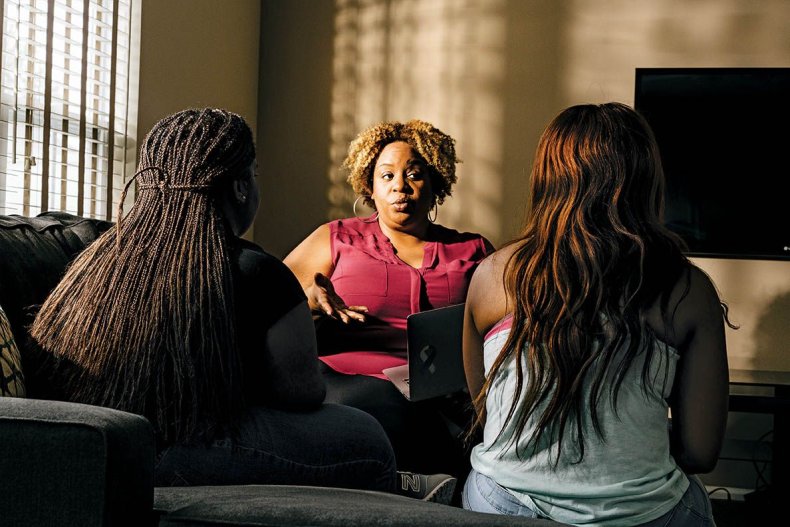 Now that you've identified a problem, what are some of the ways to deal with it?
Dilators: Whether you have a partner or it's all about self love, dilators are important because they stretch out your vagina. Start with a small size dilator and move up. If you need something more, take a field trip to a toy store and get different sized dildos and vibrators. With some cancers, if you don't use your dilators, your vaginal canal—or whatever is left of it—can close back up, so it's important to follow those suggestions. Other people think, If I'm not dating now it's not an issue. No! You need to deal with it now so when you're intimate with another person you can be ready. Practice makes perfect.
Lubrication: If you've had any type of gynecological cancer, lube is going to be your best friend. After chemotherapy and especially radiation, your vagina can be very dry. Women deal with it as we age, but radiation causes you to go into menopause early. For cervical cancer, not only do you have external radiation but also internal radiation. Lube is important when you become sexually active again, because your body isn't producing moisture on its own. Otherwise you'll have abrasive sex—it will hurt to enter the vaginal walls.
Related: 'Stupid cancer' community helps young people live
You have to find out what works for you. Coconut oil is perfect for putting in your vagina and using as lube. A little goes a long way. I also like Zestra, an arousal oil. It's a natural lubricant. For women who may have slow libidos, you put it on your clitoris and labia and experience what some people call a tingling experience. They call it the "Zestra Rush." It's a slow progression of warming up and you're like, Oh! It still works!
Pocket Rockets or Lipstick Vibrators: These bring blood flow back to the vulva. I don't care if you're a southern Baptist from the Bible Belt, I want you to get a pocket rocket and take it with you when you travel and use that sucker so it can help the blood flow. There are lots of fun toys out there that can help. My favorite one is the Ultimate Beaver. Order discreetly online or take a fun field trip to an adult toy store.
Mona Lisa Touch: There are new therapeutic procedures, like the Mona Lisa touch laser treatment, that helps with vaginal rejuvenation. If you're a reality TV fan like myself, you might think, it sounds like what the Real Housewives do! It's not just something that rich people do. In many cases, insurance won't cover it, but we've seen with the right doctor and the right type of letter, they've gotten insurance to cover it. Or, you may find a doctor willing to donate or discount services. Take a chance and write them, saying, "This is what happened to my vagina after cancer, and this is how you can help."
Pay Attention to Pain: Make sure you heal properly. You may have healed on the outside but it doesn't mean you're healed internally. If you're properly healed but still experience pain, have a conversation with your doctor.
What pitfalls should people be aware of?
A lot of people focus on what their body was like before cancer. I hate to say, "You have to give that up," but you do in order to move forward. Your body has changed. Your objective shouldn't be an orgasm, because maybe your body won't do that again. It pains me to know that women have vaginal canals that have closed and they're just living a life where they think they can't have pleasure stimulated vaginally anymore. It's not fair. They weren't given the resources to help them along the way.
Related: Cancer and kids: Is medical marijuana the answer?
How did you redefine sex and intimacy for yourself?
In my own eyes and my husband's eyes, I'm a perfect 10, but if I'm walking down the street, I don't look like the magazine covers. I'm a plus size woman but I do love myself. It starts with that. Part of the homework I give men and women— When you look at yourself, tell me what you see. They always start out with the negative. I've never had anyone, no matter the age group, in all my cancer talk about sex and intimacy, who's started with anything good. So I flipped it: Tell me what you love about yourself? You can go get these toys and procedures, but at the end of the day, the true pleasure comes from how you feel about yourself. That's going to make your sexual self stronger. I'm not saying, don't go for pleasure, but it really is how you feel about yourself.
Where can people go for more help?
Sites like Memorial Sloan Kettering and Dana Farber have amazing resources. Find out if your cancer center has a program to help cancer patients reclaim their sensual side, like this one at Dana Farber. Or find someone in your local area through the American Society of Sex Educators, Counselors and Therapists.